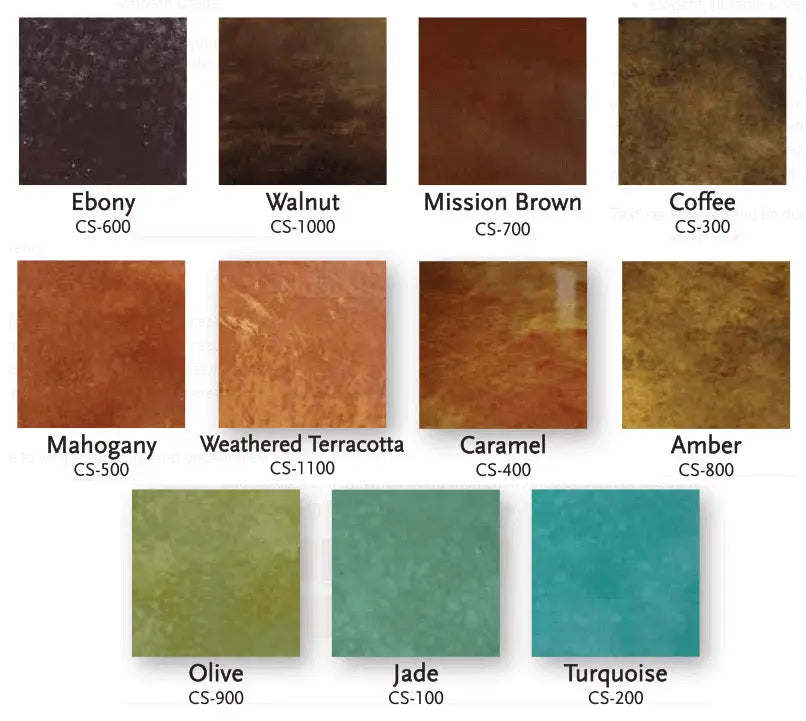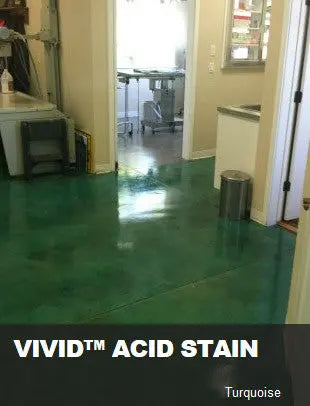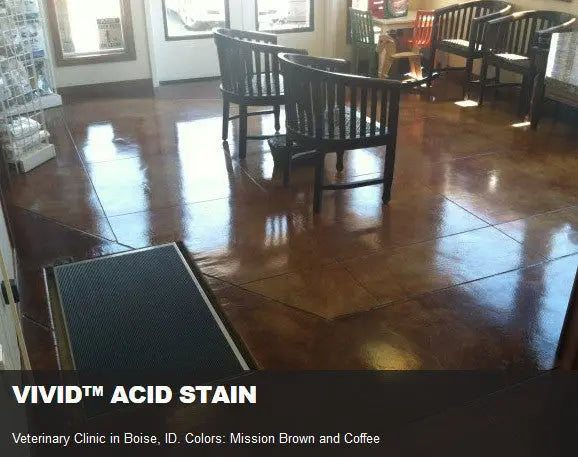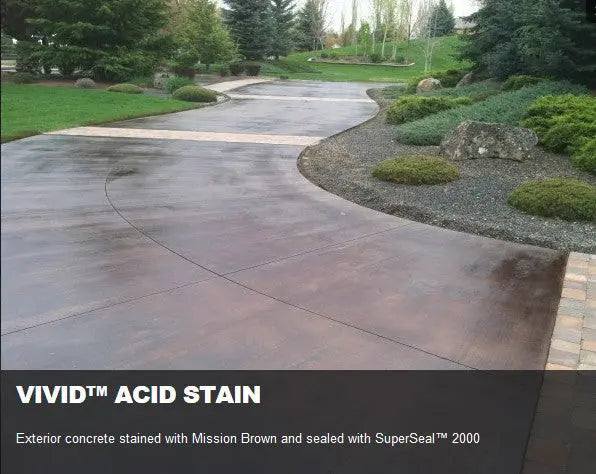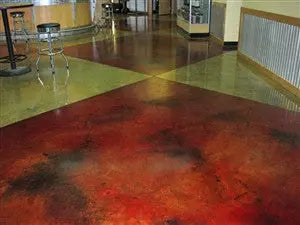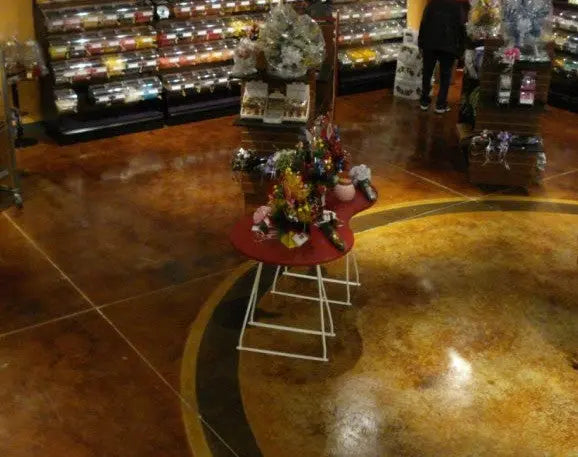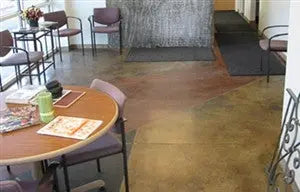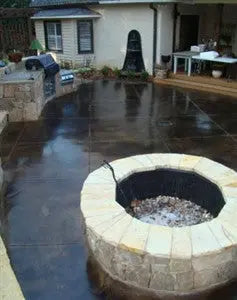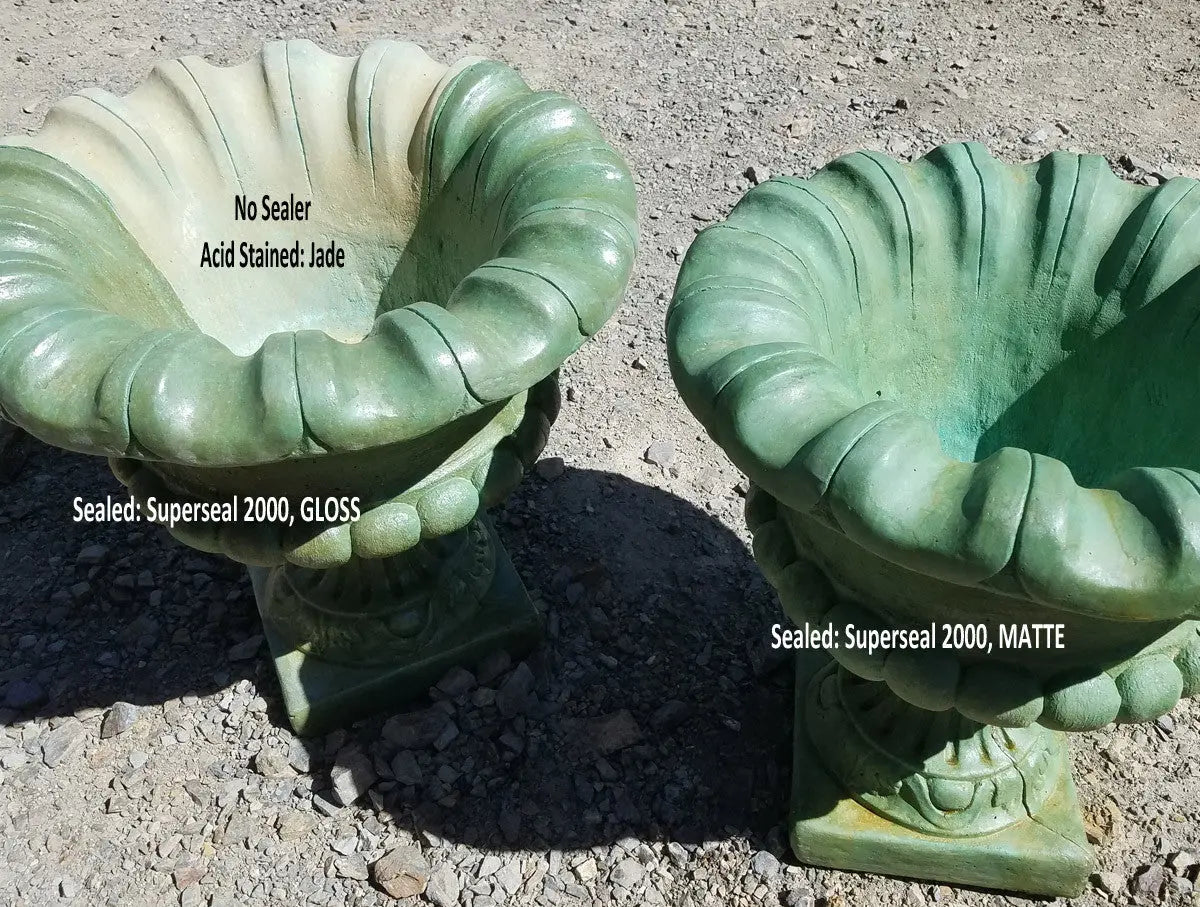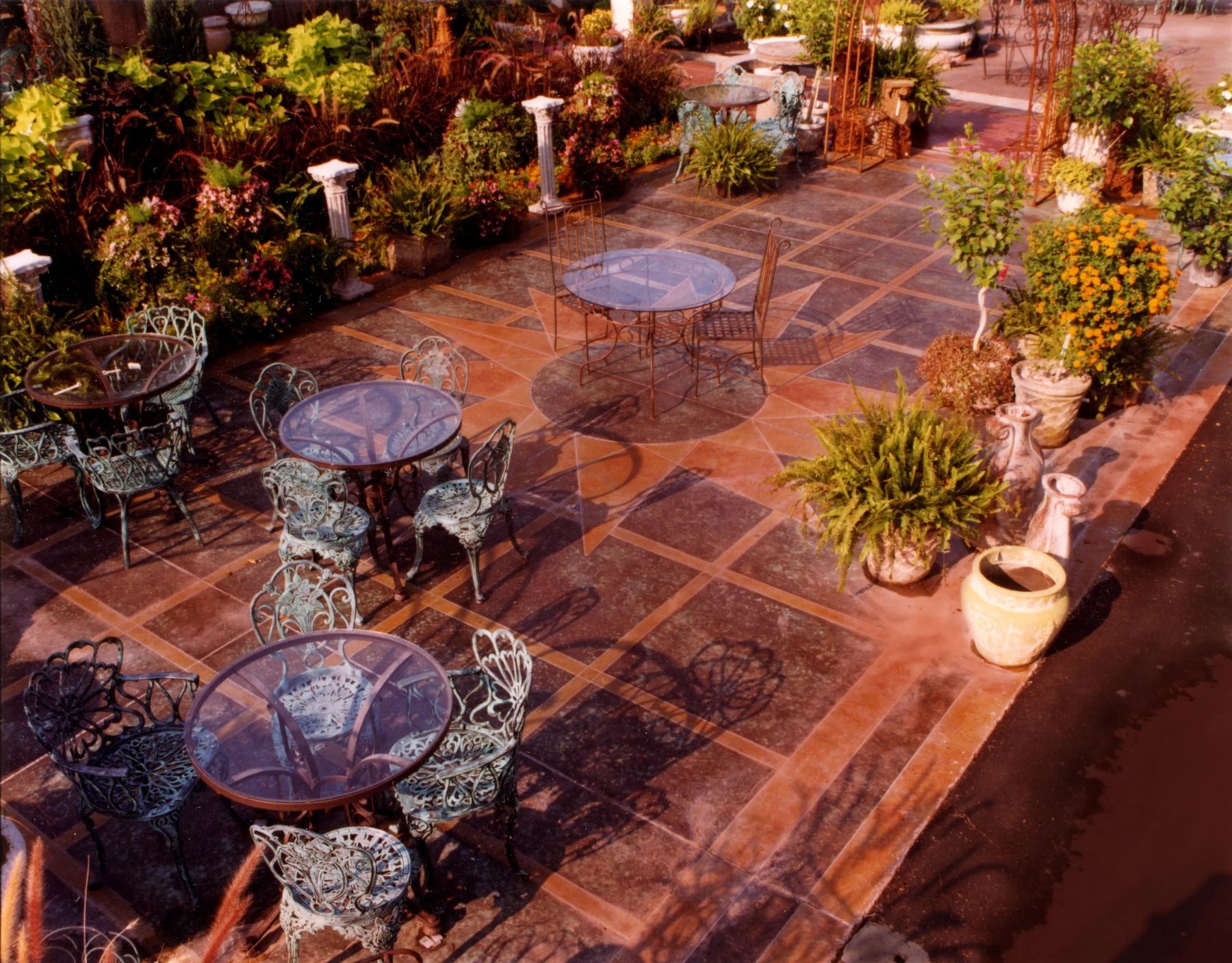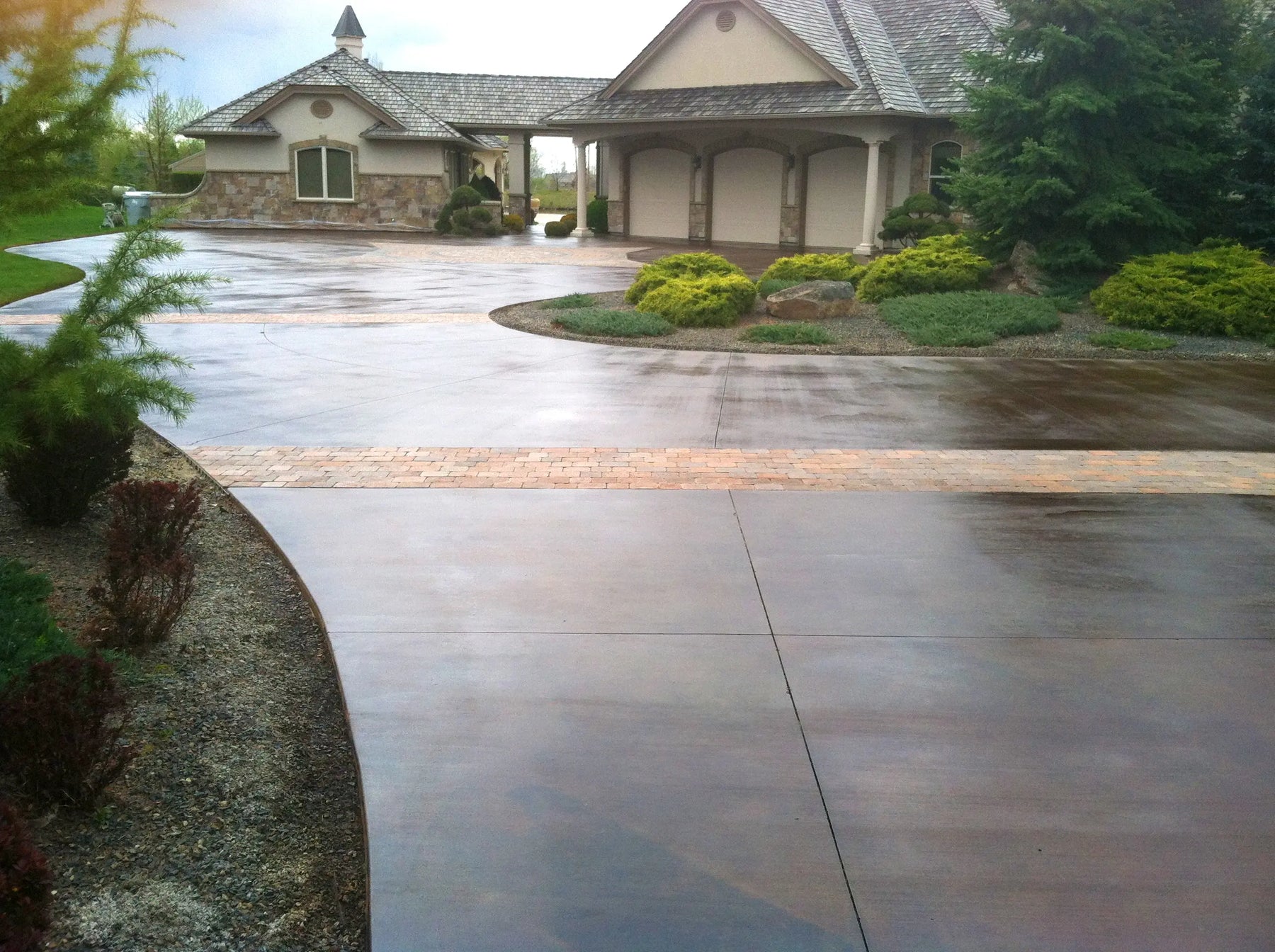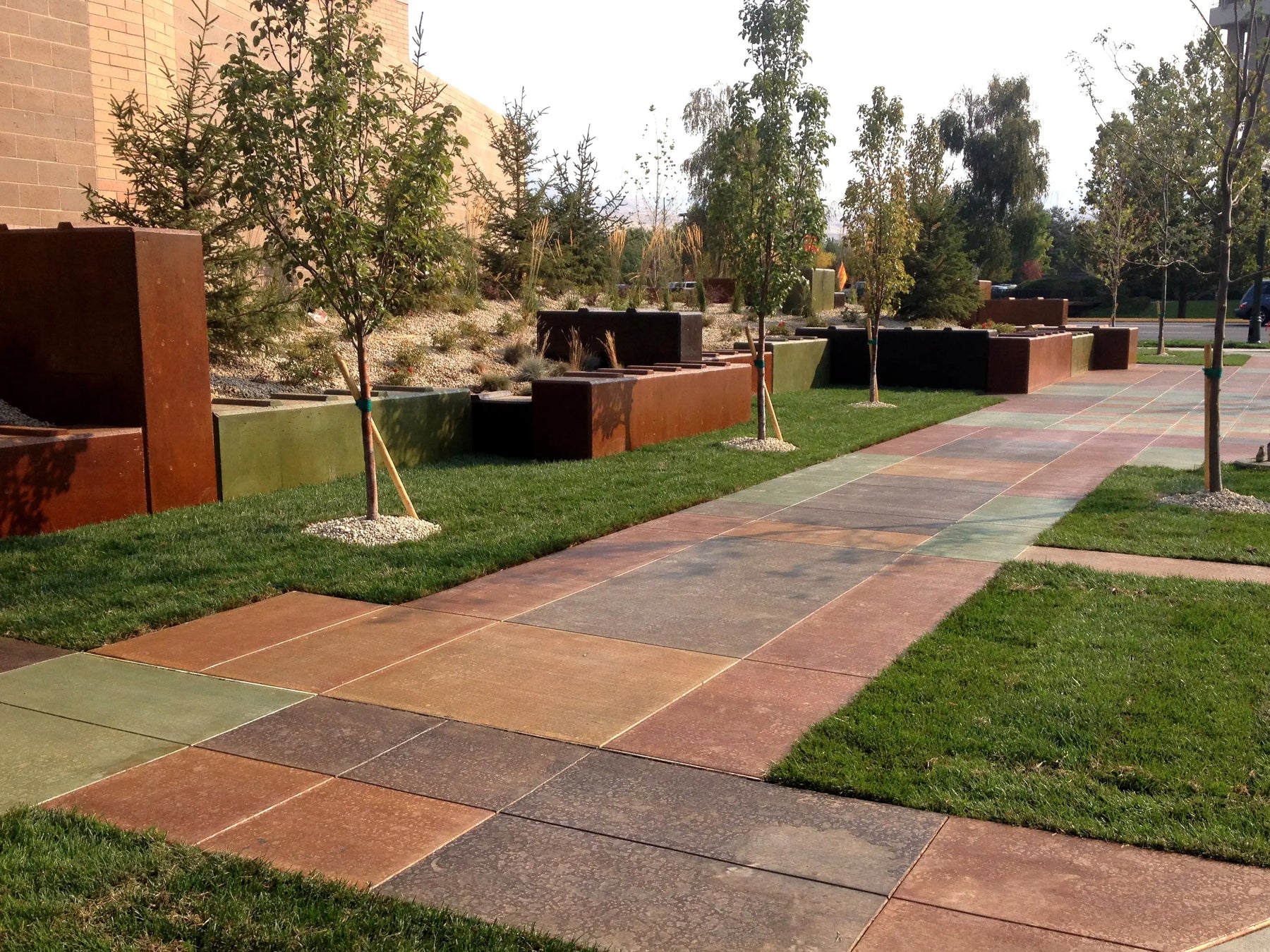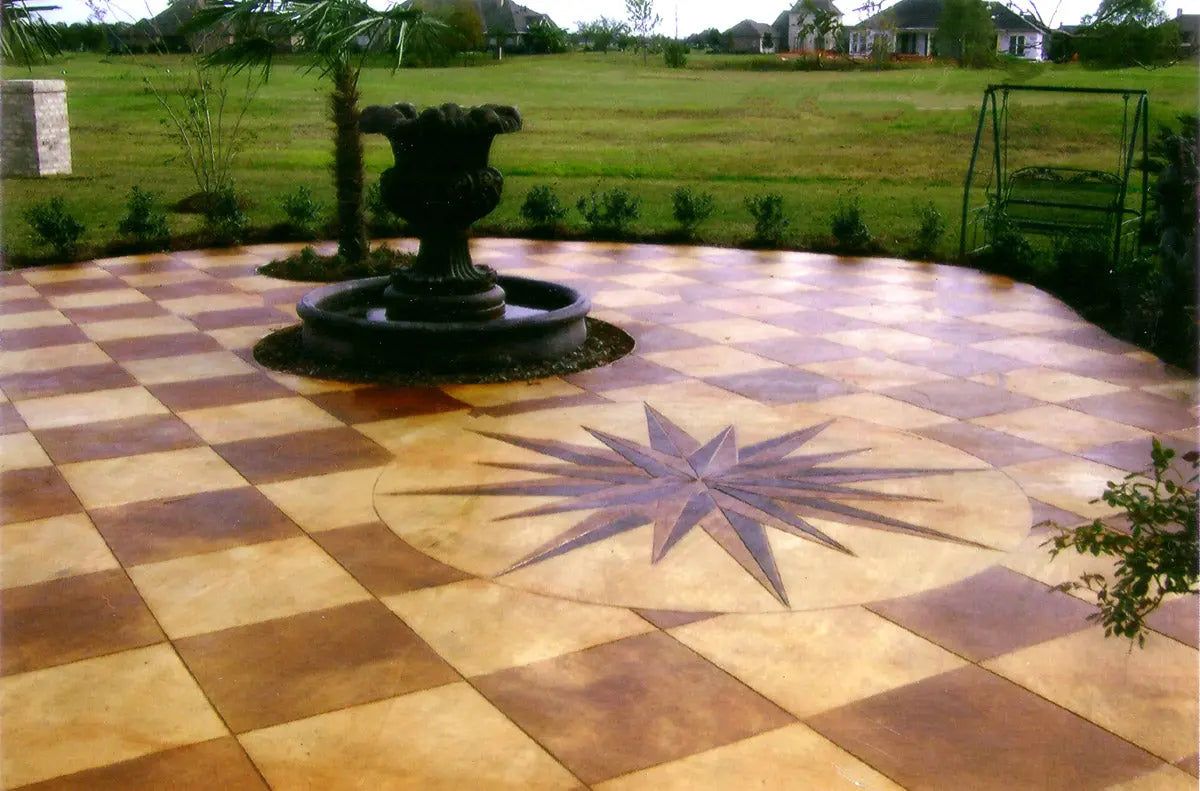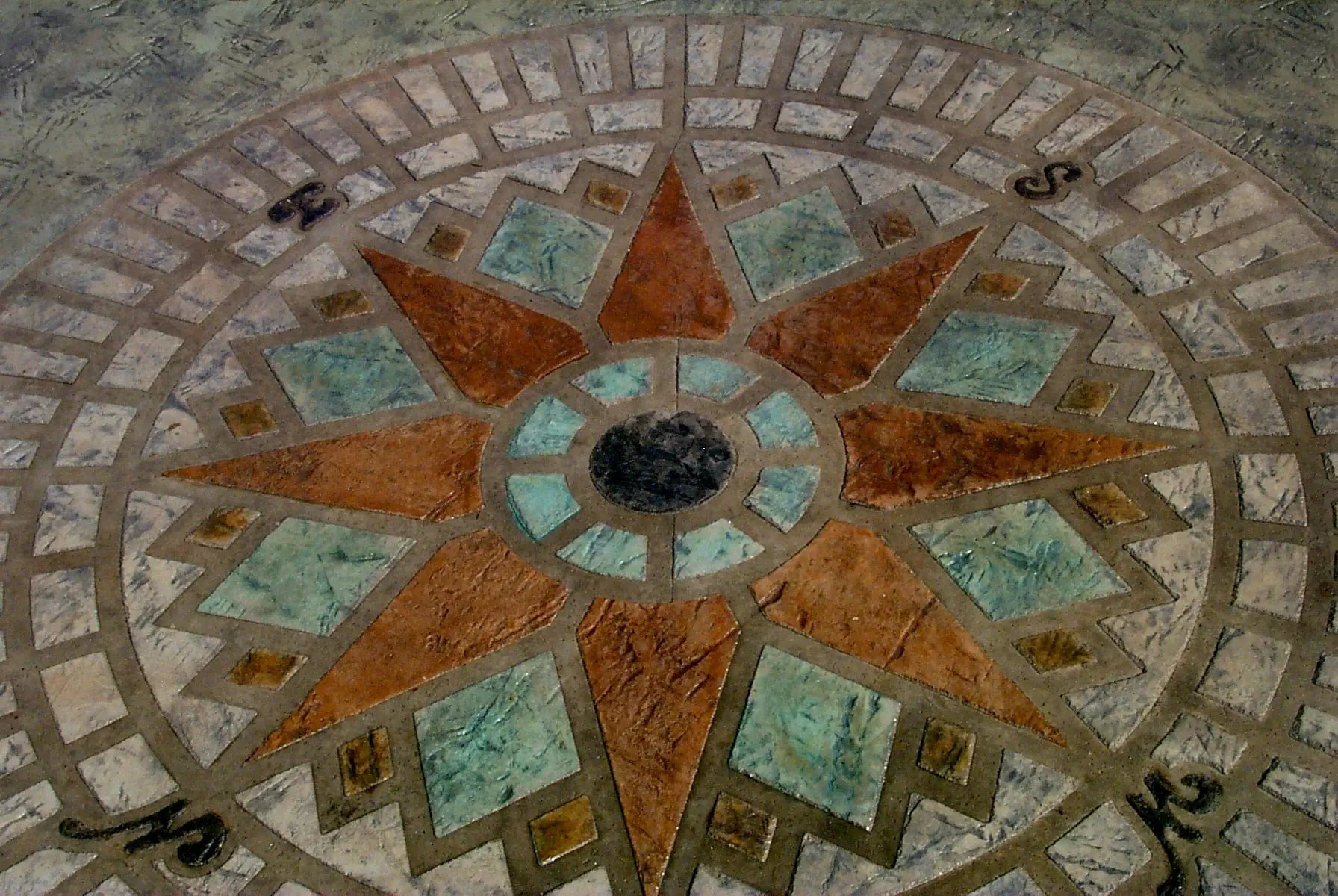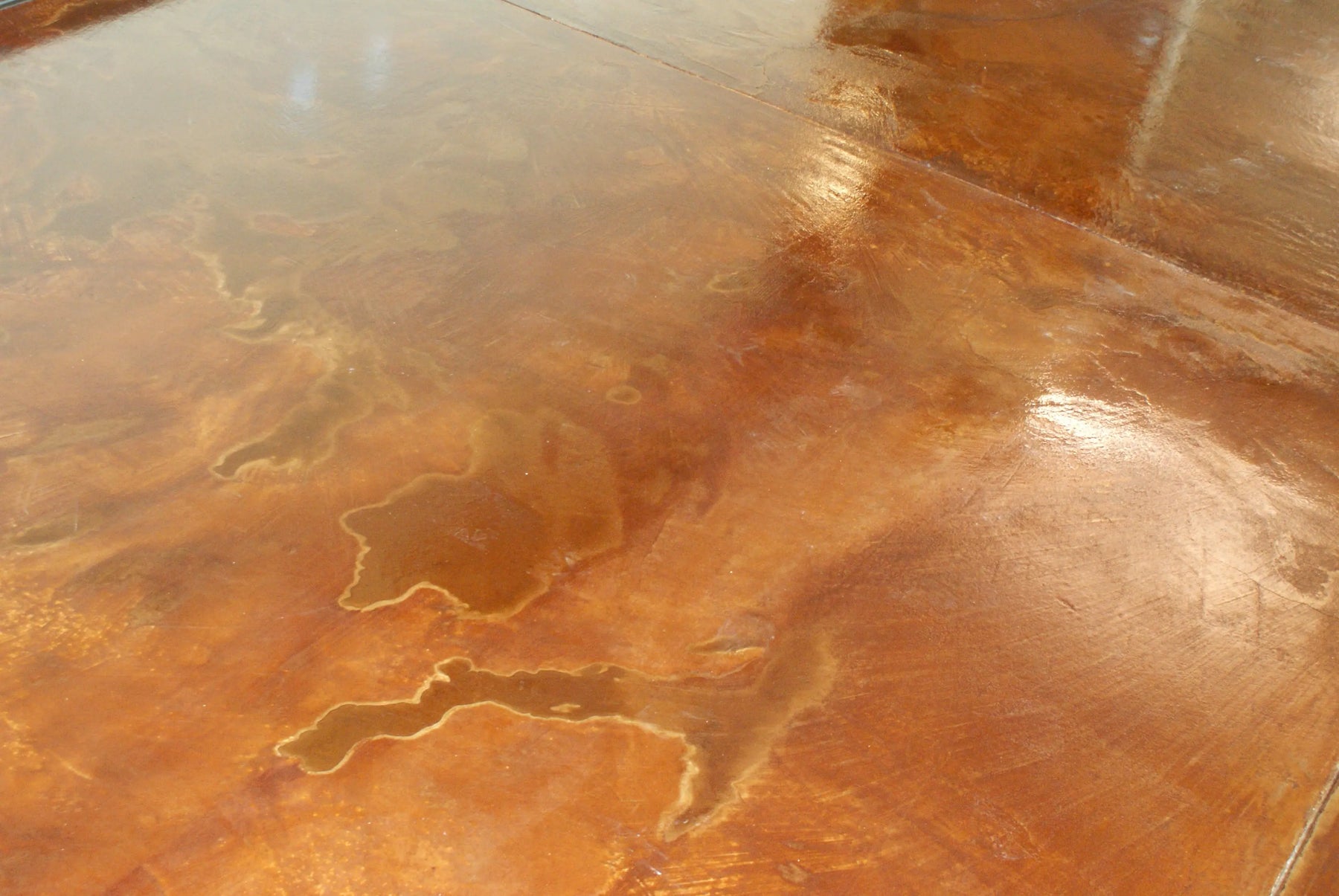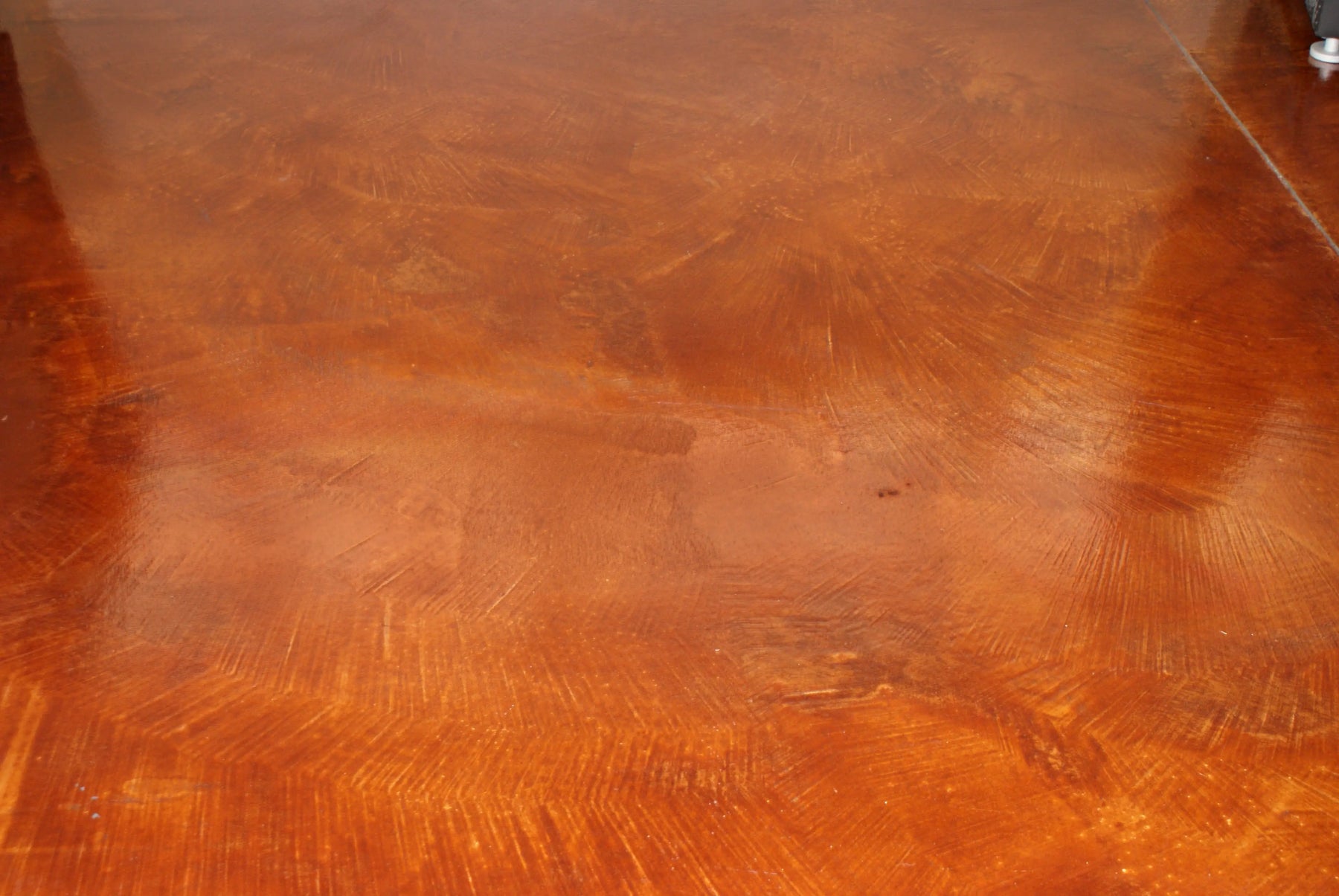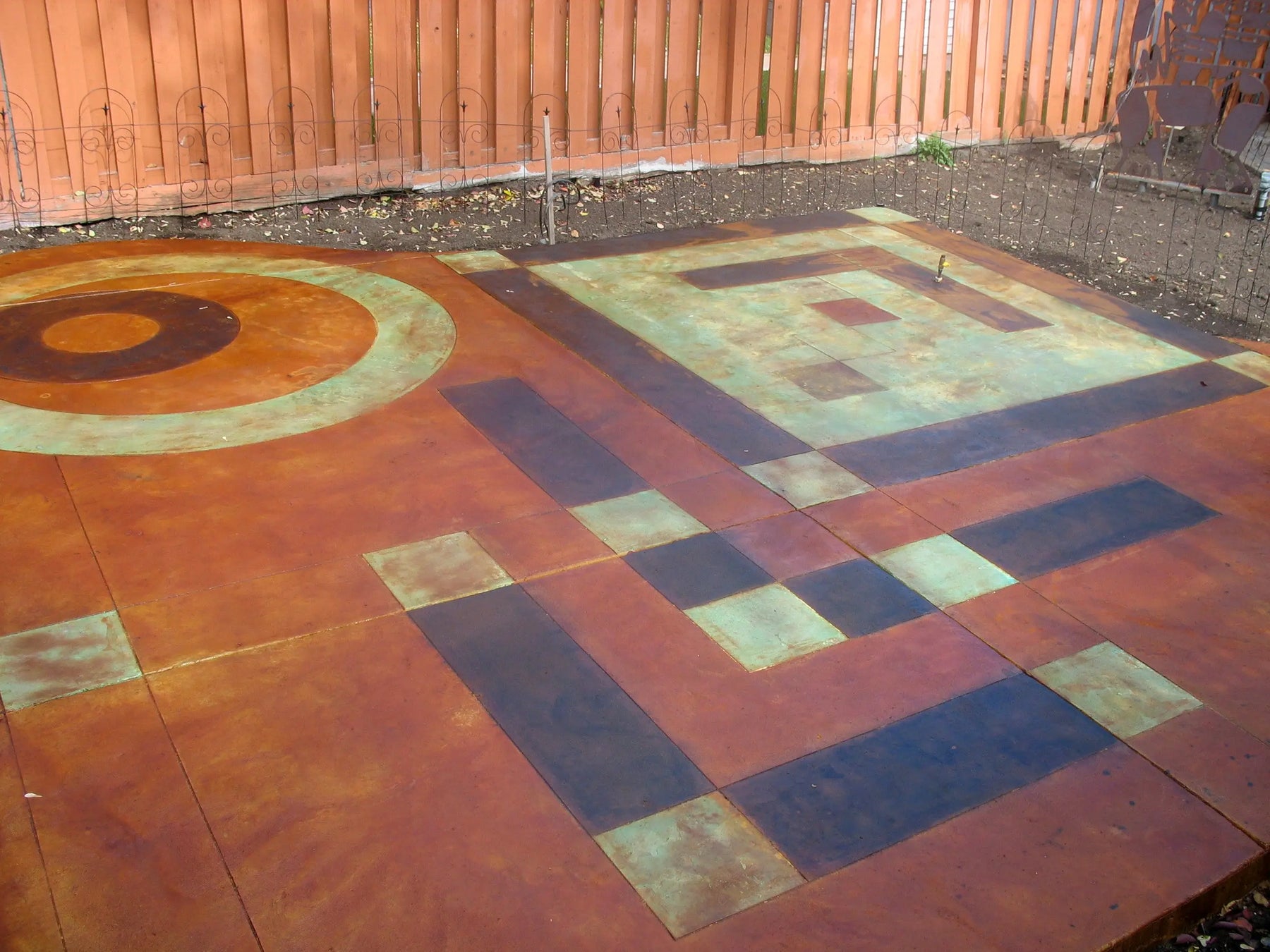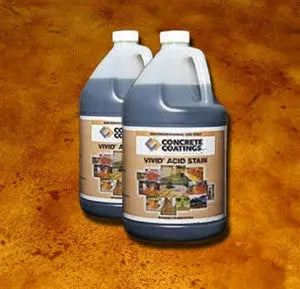 Concrete Acid Stain - Concrete Coatings VIVID
Fast Ship:
Usually takes 1-2 business days to ship out.
Ships from Oregon
(Click for average Ground delivery map
)
Ships via FedEx/UPS only
PLEASE NOTE: WE HAVE A NEW LINE OF CONCRETE ACID STAINS, TRU-TINT (SOLD HERE).  HOWEVER, WE STILL HAVE SOME REMAINING INVENTORY OF THIS VIVID ACID STAIN IN GALLON (AT A DISCOUNTED PRICE) AND 4oz SAMPLE SIZES, SO YOU MAY STILL PURCHASE THIS PRODUCT, WHILE SUPPLIES LAST!  UPON REQUEST WE CAN STILL ORDER IN GALLONS OF THIS STAIN BRAND, PLEASE CONTACT US IF REQUIRED.
Concrete Acid Stain - Concrete Coatings VIVID

Acid Stained color will not chip, fade, or peel. It actually changes the coloring of the cement surface.
Our Acid Stain leaves little residue, making it much easier to work with and clean up than most acid stains on the market.
Acid stains create the most unique, striking color to concrete surfaces.
Acid staining is one of the most explosive market trends in today's concrete industry.
Turn an ordinary concrete basement into a beautiful showroom.
Create beautiful marbled effects on concrete countertops, floors, or slabs.
Acid stains can be applied in so many ways, with so many effects, you are only limited by your creative ability.
About Acid Stain colors: Ebony- Almost Black. Walnut- Rich Black with Brown Undertone. Mahogany- Deep Rust, Terracotta. Coffee- Medium Brown with a Slight Red Hue. Mission Brown- Rich, Medium Rusty Brown. Weathered Terracotta- Red/Orange Terracotta. Caramel- Light, Yellowish Brown. Amber- Slightly more Orange than Caramel. Olive- Mossy Green. Jade- Deep Green. Turquoise- Lighter Green.
Specifications Concrete Acid Stain - Concrete Coatings VIVID:
Sold in 1 Gallon and 4oz sample sizes
Coverage:

Approximately 200-300 sq. ft. per gallon, per coat
Approximately 8 sq. ft. per 4oz sample, per coat
NOTE- To achieve colors similar to the color charts shown, 2 coats of stain are usually required.

Variations in finished color may occur due to difference in concrete mix, sand, aggregates, cement color, and water-cement ratio.
View TDS (Technical Data Sheet).
View SDS (Safety Data Sheet).
View Sales Brochure (With Color Chart)
Ships via UPS/FedEx Ground only.  No air shipping available (please don't select it at check-out).
Application Concrete Acid Stain - Concrete Coatings VIVID:
Please note that colors shown are a representation of what the final color will look like. Actual color will rely heavily on skill, practice and experimentation. Application methods and age of concrete will affect the color tones and hues.
A key factor to successful acid staining is a very clean surface. For best results on floors that are not brand new, un-soiled slabs, the surface should be scrubbed with a low suds cleaner and water using a powered floor buffing machine.
DO NOT use muriatic or hydrochloric acid to 'clean' the surface before staining. This practice is a myth, and will lessen the actual reaction of the acid stain color if you do so.
Acid stains can be applied in unlimited ways. Each method has unique characteristics and appearance.

Basic application

: Spray or mist the acid stain onto the concrete using a specially designed sprayer for acid, Acid Stain Sprayers sold here. DO NOT use a sprayer with metal parts when spraying acid, as they will corrode. Immediately brush the surface with a stiff bristle brush or broom. When finished, rinse the sprayer with clean water to remove any acid residue.

Alternative applications

: Blot acid stain onto concrete using sponges, brushes, or even crumpled plastic or paper bags. There is no limit to the ways stains can be applied.

Acid stain should be left on the concrete surface 2-4 hours before either applying another coat, or rinsing.
Apply second and third coats (if desired) right over the existing coat to deepen the color and patina.
Rinse well with clean water, and then neutralize. Improper neutralization and cleaning will result in poor sealer bonding.
To Neutralize: Use EZ-Clean (sold here).  (You may also neutralize with 2 cups of household ammonia or bleach mixed with 5 gallons of water, and a few squirts of dish soap).  Scrub the concrete using this mixture, using a broom/scrub brush, and mop.
Clean up the residue with a wet vacuum, mop or sponge. Thoroughly rinse concrete when done, and allow to dry 1 to 2 days before sealing. Concrete Sealers sold here (For outdoors, most will want to use an Acrylic Solvent Based Sealer such as SuperSeal.  For indoors, a polyurethane coating such as DK-400).
Great stains and videos
I've used there product and was able to do my own project. If your looking for concrete staining and videos to to show you how. This is a great resource. I almost want to get into this business seeing how rewarding it can be to transform my old concrete slab into an updated new look. Can't wait to see more.
Paul
https://eoecho.com/
Great stain!
I used the Vivid Acid Stain, Ebony color, on our main floor slab about a year and a half after it was poured. Prior to that it had experienced the wear of being a construction zone while we built our house. There were a couple places where large chips were repaired using the Quickrete vinyl patch repair product. This worked well, and reacted with the stain.
I applied three coats using a sprayer, then sealed with three heavy coats of Superseal 2000. Since sealing, there has been more construction activity on the floor. There are some scratches where large objects were not carefully moved, which I plan to recoat when we are all done.
Overall, I am very impressed with the sealer and stain application, and would use again. I plan to apply a couple coats of wax over the sealer before moving in. After some debate, we chose the matte finish sealer. I was concerned that it might look too dull and not have a nice "pop," but the sheen is just right in my opinion, and in the big picture, looks slightly more glossy than the test patches I did.
Turquoise Concrete Stain
We bought a Large Fountain for our backyard and wanted to stain it Turquoise. We simply filled a spray bottle with the stain and sprayed away! The results were immediate and fantastic. It is a perfect patina. Dark,and light turquoise and some areas are green. It is glorious!
Concrete Stain
Good price, fast shipping, great product.