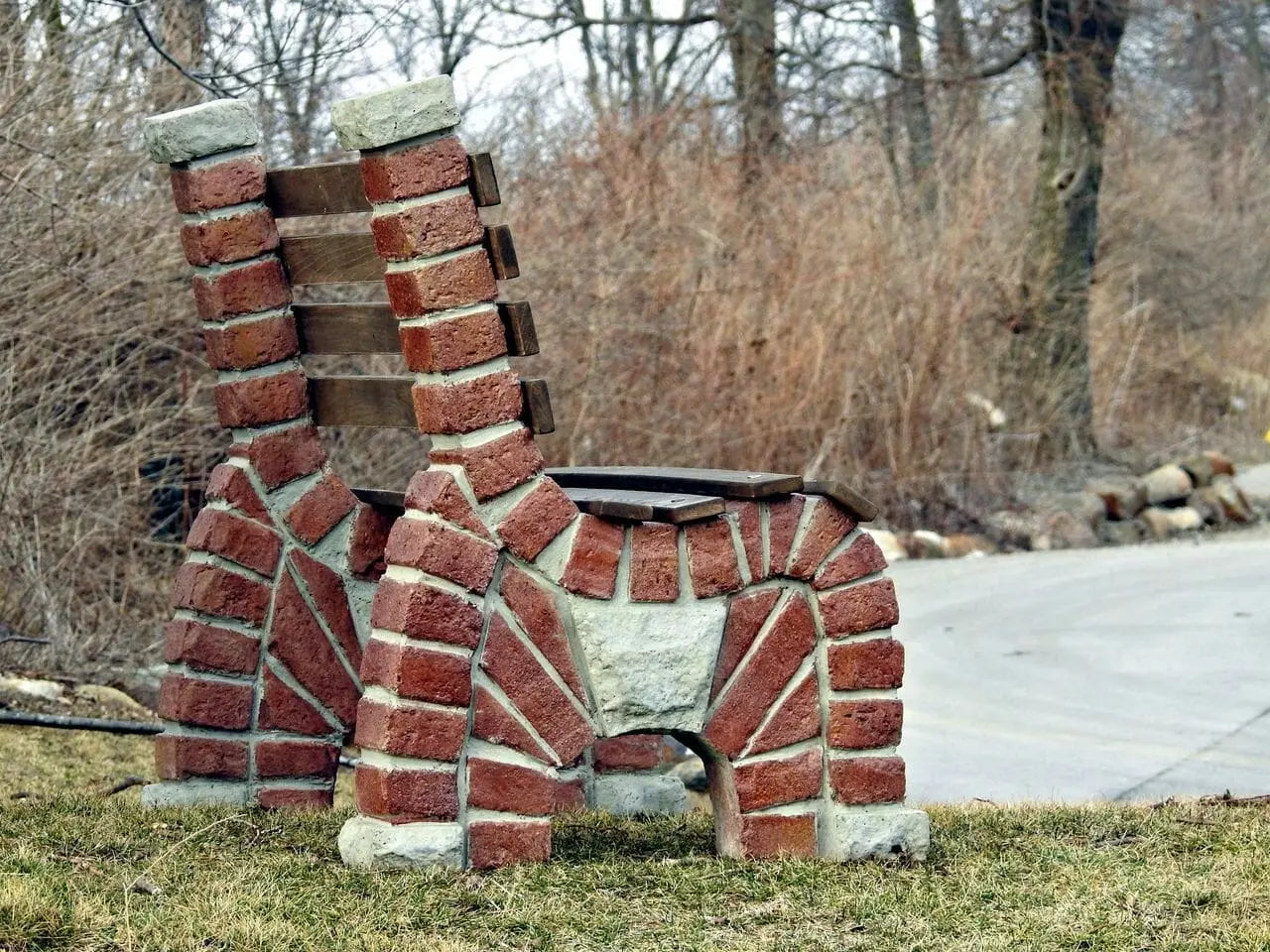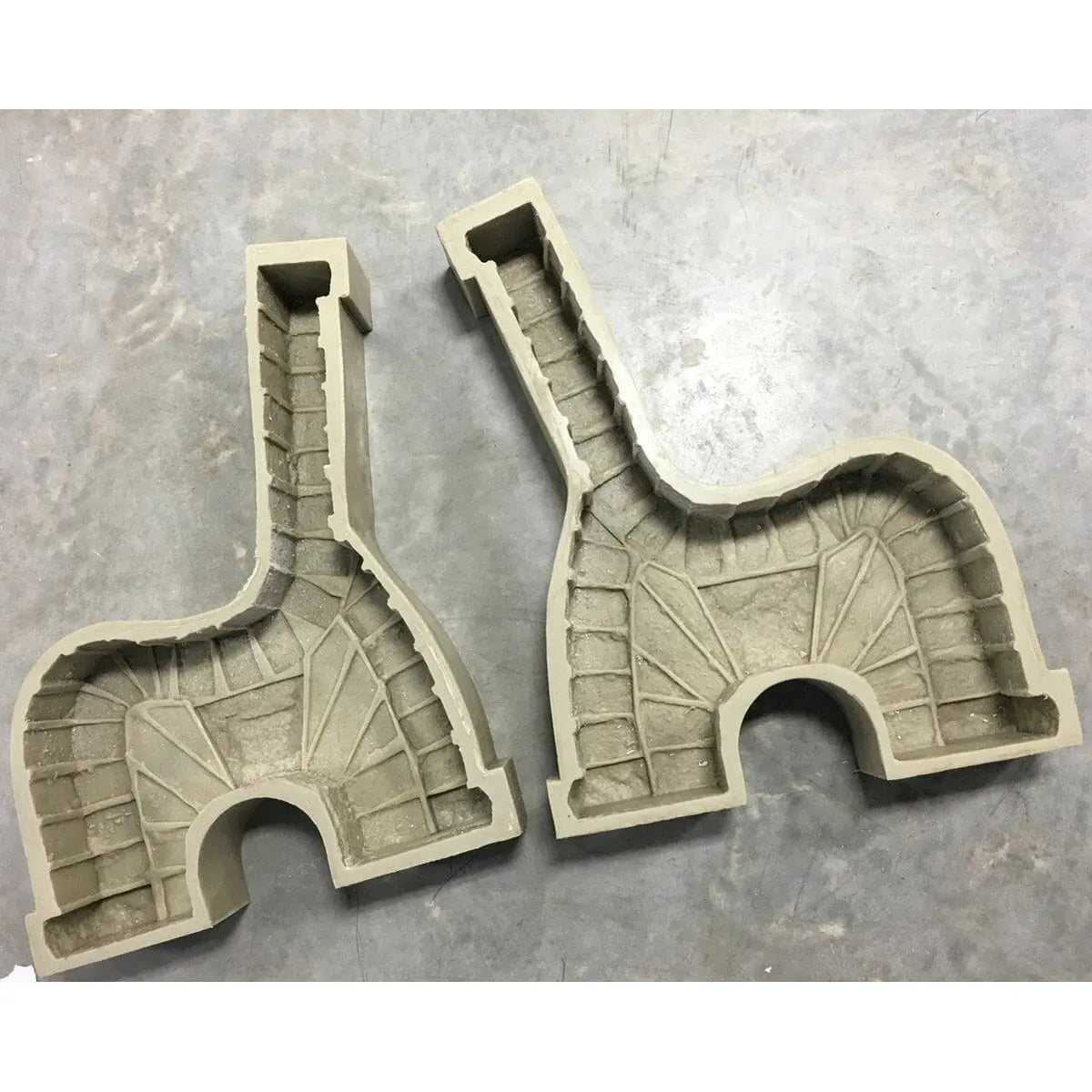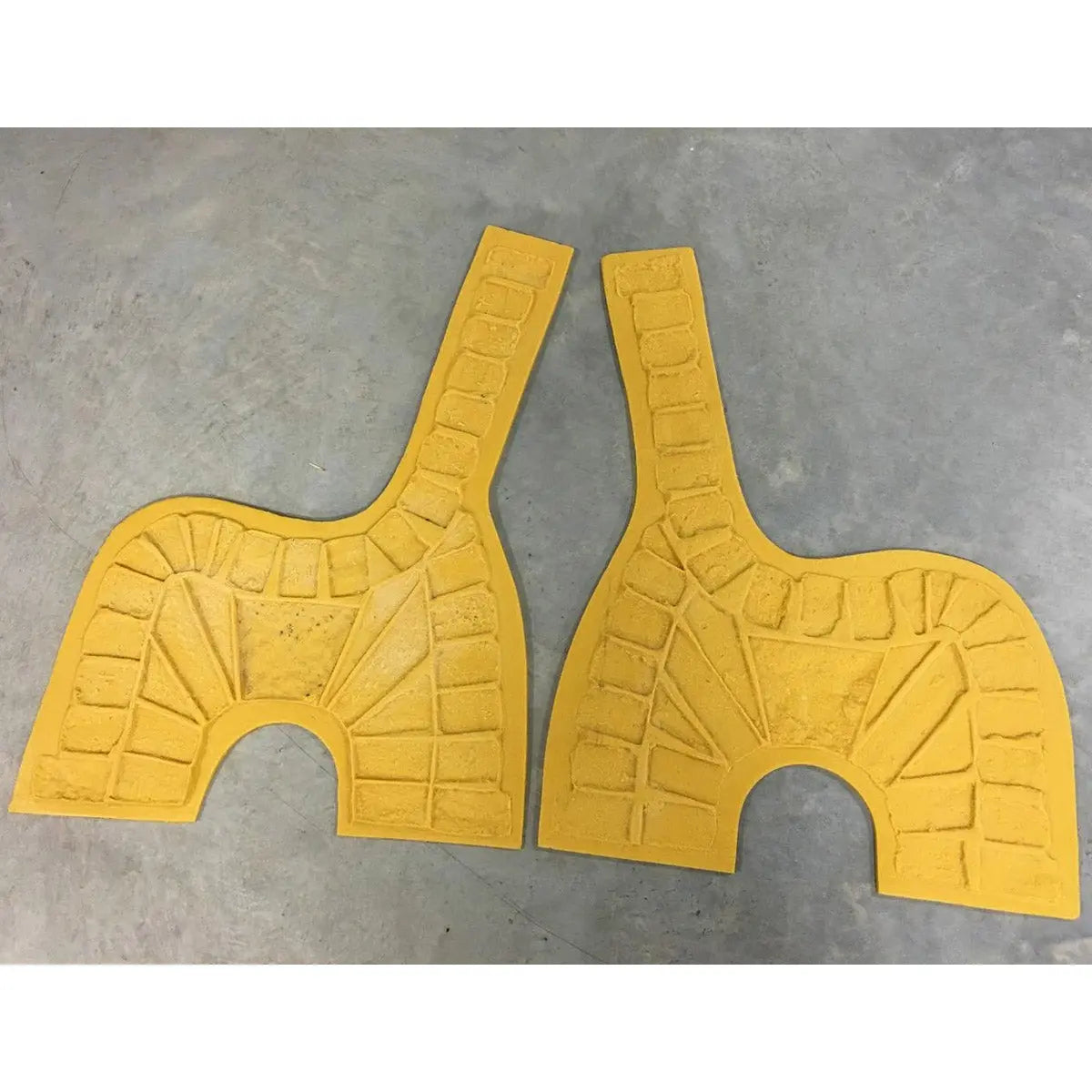 Concrete Bench Mold - Stacked Arch Brick
Ships from Illinois
(Click for average Ground delivery map
)
Shipping:
This Product can take 5 to 10 business days to ship out.
Ships via FedEx/UPS only
Concrete Bench Mold - Stacked Arch Brick
A precast mold set that will create variable sized, rock solid, heirloom bench. Each leg is composed of a beautifully arranged stacked brick arch that gracefully extends skyward to create the backrest support. This bench will look great in a variety of places including parks, storefronts, and homes.

The bench provides a positive posture and is comfortable for people of most height ranges

This mold set has a left and right leg which you fill with concrete, and then place the included brick stamp cover over the concrete and press in to stamp.  This way, the bench legs provide a perfect 360 degree texture on the pieces, something not done from other precast bench systems. This gives complete realism to the piece. 


The installer can choose the length of the bench by cutting the chosen lumber to desired the length. You can use 1×2 inch or 1×3 inch size boards of a chosen outdoor hardwood. The included threaded inserts are installed into the mold setup before pouring and accept a set of included flush head Allen screws (hardware kits available separately also). 

Polyurethane mold set can be used over and over without worry of fatigue and failure

Four piece mold set weighs 180 lbs and requires a large, flat, and sturdy surface for proper pouring

Reinforcement of concrete to industry standards recommended

What's Included: 2x Leg Molds (Right and Left) and 2x Stamp Covers (Right and Left)

To Use Concrete Bench Mold - Stacked Arch Brick
Watch the video below for setup and use.

Basic of use- install nuts/bolts into rubber mold, apply release, fill with concrete, press in top cover molds.  When cured, back out the screws, strip the rubber mold, and then stain/seal as desired and attach whatever boards you want to use. 

Use an appropriate concrete release (sold here) so the stamp skin doesn't stick in the concrete).


Installers can use almost any concrete, we recommend using a high strength mix.  Mixes/admixes sold here, or view our DIY Concrete Recipes here. 

Coloration can be completed by use of Integral color (sold here) placed into the concrete when the concrete is mixed and poured, or it may be stained (sold here) after de-molded and cured.

A final seal is recommended.  D2K (sold here) is a great sealer for benches.