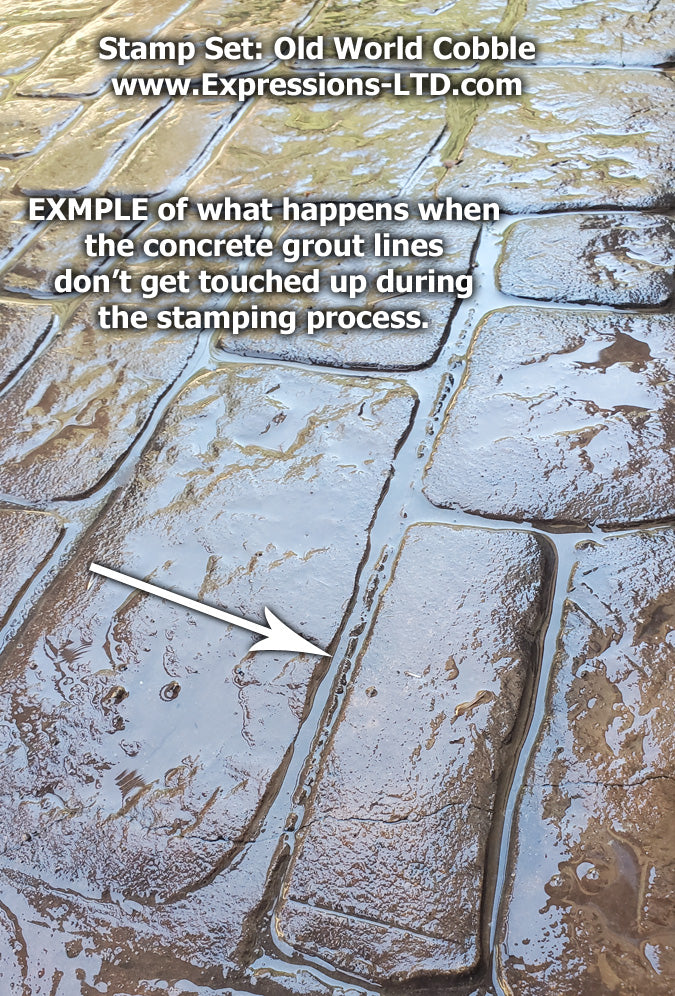 Stone Concrete Stamps - Old World Cobble
Ships from Utah
(Click for average Ground delivery map
)
Shipping:
This Product can take 2 to 5 business days to ship out.
Ships via FedEx/UPS only
Remaking this mold- it will be unavailable until we can get it remade!  Thank you, Expressions LTD
Stone Concrete Stamps - Old World Cobble
Concrete Stamp Pattern: Old World Cobble
This stamp pattern comes in 3 Unique stamp parts.

Standard:

Thicker stamp, limited flexibility, and has straps on the backs of each stamp to use as handles.

Flex:

Thin stamp, very flexible, no straps/handles on backs of each stamp.

Stamping concrete turns regular concrete into a work of art.
Concrete Stamps are made of polyurethane composites- Very durable, good for hundreds and hundreds of uses.
Use stamps with integral concrete color and colored release agents to create beautiful two dimensional concrete.
Stamp dimensions: Each stamp is @ 46" x 22".
Use: After applying powder or liquid release agent to concrete, lay stamp on concrete surface and press into the concrete. Walking on the stamp, or (depending on concrete hardness) an Impact Tool may be needed to help push the stamp into the concrete.

With any stamp patterns, it's important that the lines between stamps are watched closely and fine tuned when needed, as it's common to get some concrete between stamps which if left un touched up, will leave a permanent, noticeable ridge (see on of the product pictures where it shows this ridge example)

Care: Clean stamps after each use with water and a stiff brush. Pressure washing can make cleaning quicker. Keep stamps stored out of direct sunlight to prolong their life.