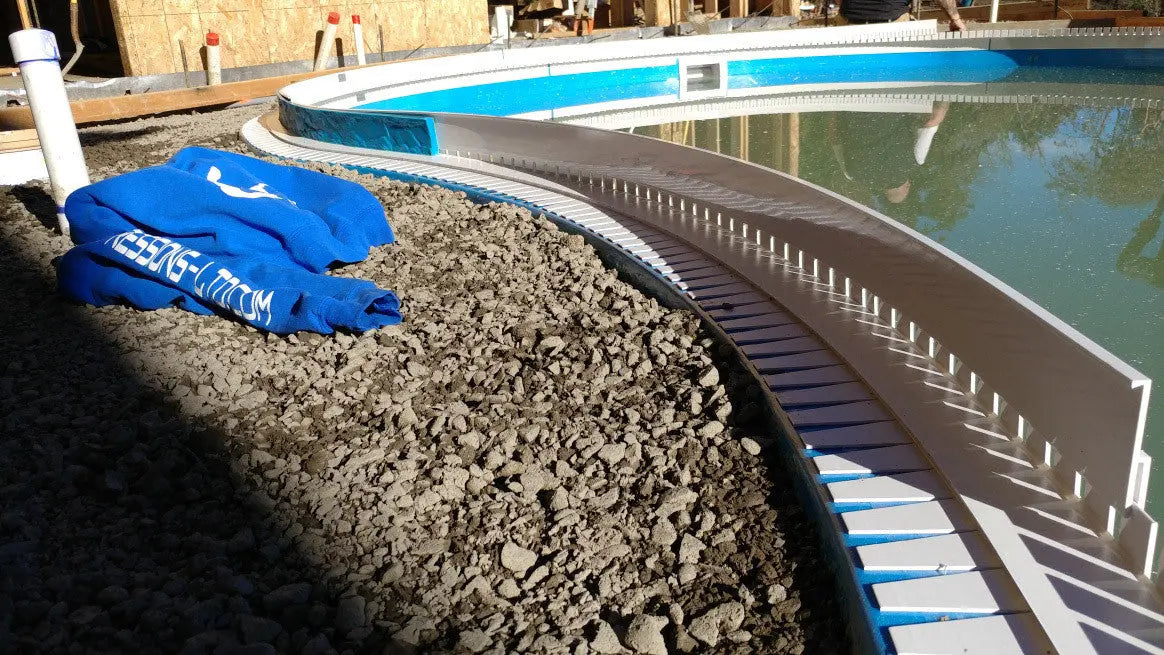 Z Poolform Bendable Receiver Track (120' per Box)
Ships from Pennsylvania
(Click for average Ground delivery map
)
Shipping:
This Product can take 2 to 3 business days to ship out.
Ships via FedEx/UPS only
Z Poolform Bendable Receiver Track (120' per Box)

The Z Poolform Bendable Receiver Track is used to mount the PVC Bendable Poolform on top of the pool wall of a concrete or fiberglass pool.

This Receiver Track is not necessary for a vinyl liner pool because the Poolform will plug into the existing liner track.

The Receiver Track can be fastened to the pool wall either with the use of 1" construction screws or our 2" Polyester Mounting Tape (sold here).
Package contains 16x 90" long pieces (120 linear feet) of Bendable Receiver Track (BRT-001). The receiver track is NOT reusable because it is left in place.
Now available in White or Gray.
Use the Receiver Trim (sold here) to hide the track once the concrete is poured and the Pool Forms are removed.
Compatibility of Poolform Bendable Receiver Track:
How To Use Z Poolform Bendable Receiver Track (120' per Box):
Watch video below for application: