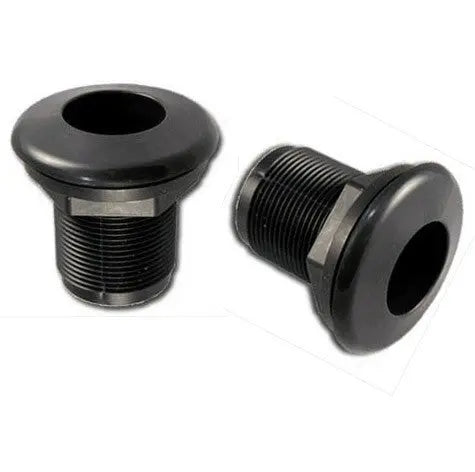 1" PVC Aquarium Bulkhead Double Slip Fitting 2-PACK
Fast Ship: Usually takes 1-2 business days to ship out.
Product Description:
SCH 40 PVC 1" Bulkhead Fitting
Slip ends for 1" PVC pipe
Sold only as a 2-Pack: These are an accompanying product to fit our ATS Algae Scrubber tanks.
Fits in a 1 3/4" diameter hole, and secures in place with washer and threaded collar.

(Washer gasket designed to go in the inside of the water tank)
Rubber Washer Split
The bulkhead rubber washer came split. You sent another.. no biggie.