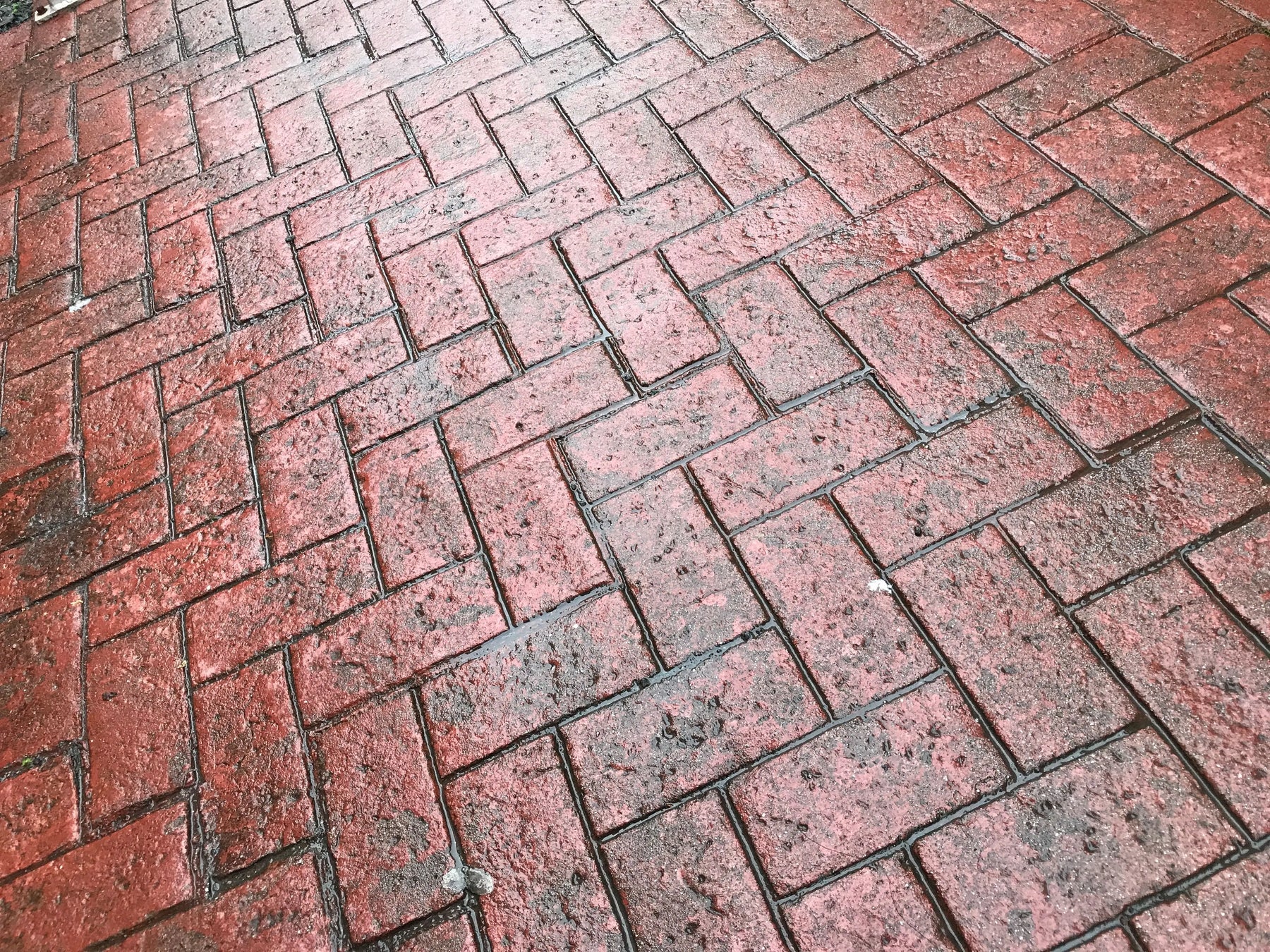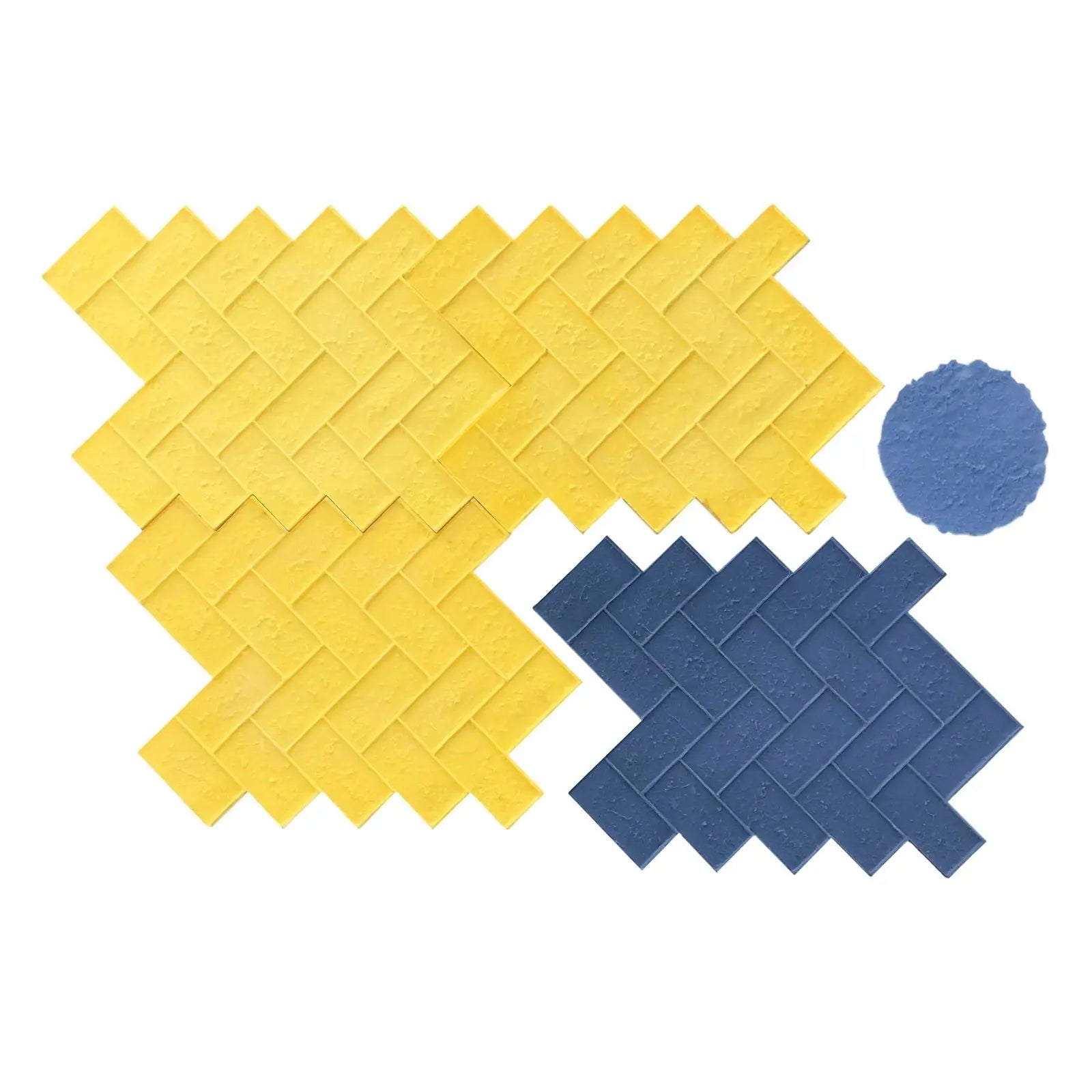 Brick Concrete Stamps - Olde Town Herringbone
Ships from Illinois
(Click for average Ground delivery map
)
Shipping:
This Product can take 5 to 10 business days to ship out.
Ships via FedEx/UPS only
Brick Concrete Stamps - Olde Town Herringbone
When doing stamp concrete, jobs will require at least one 'floppy', which is the same size and pattern as the rigid concrete stamps, but thinner and without handles. The 'floppy' stamp is used when there is not enough room for the entire rigid stamp pattern (going up to forms, next to walls columns, steps and other obstacles).
They are soft so they are not designed to be used as part of the regular stamp process.  As the concrete stiffens it is much harder to imprint the floppy as clean as the rigid stamps.
Straight from a popular Chicago neighborhood, this redefined classic is tough to beat.
Mildly weathered bricks with 1/4 " joints. 
Even depth joints (1/4") makes it very suitable for overlay.
Slight brick undulations for authentic surface presentation.
Stamp Mat Dimensions - 24"x 31"
Brick Size: 8" x 3.75"
Brick Concrete Stamps - Olde Town Herringbone Options: 
5 Piece Set: Set of 5 stamps- 3 Rigid, 1 Floppy, 1 Touch up Skin
8 Piece Set: Set of 8 Stamps- 6 Rigid, 1 Floppy, 1 Touch up Skin
11 Piece Set: Set of 11 Stamps- 9 Rigid, 1 Floppy, 1 Touch up Skin 
15 Piece Set: Set of 15 Stamps- 12 Rigid, 2 Floppy, 1 Touch up Skin
18 Piece Set: Set of 18 Stamps- 15 Rigid, 2 Floppy, 1 Touch up Skin
Single Rigid Stamp (Yellow)
Floppy Stamp