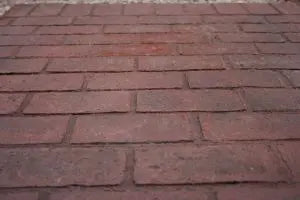 Brick Concrete Stamps - Worn Brick Running Bond
Ships from Illinois
(Click for average Ground delivery map
)
Shipping:
This Product can take 5 to 10 business days to ship out.
Ships via FedEx/UPS only
Brick Concrete Stamps - Worn Brick Running Bond
The most traditional of all stamp designs. This started it all.
"Brick" that is better than brick.
Brick dimensions: 3.5" x 7.5"
Stamp Dimensions: 16" x 36"
Brick Concrete Stamps - Worn Brick Running Bond Options: 
5 Piece Set: Set of 5 stamps- 3 Rigid, 1 Floppy, 1 Touch up Skin
8 Piece Set: Set of 8 Stamps- 6 Rigid, 1 Floppy, 1 Touch up Skin
11 Piece Set: Set of 11 Stamps- 9 Rigid, 1 Floppy, 1 Touch up Skin 
15 Piece Set: Set of 15 Stamps- 12 Rigid, 2 Floppy, 1 Touch up Skin
18 Piece Set: Set of 18 Stamps- 15 Rigid, 2 Floppy, 1 Touch up Skin
Single Rigid Stamp (Blue)
Floppy Stamp