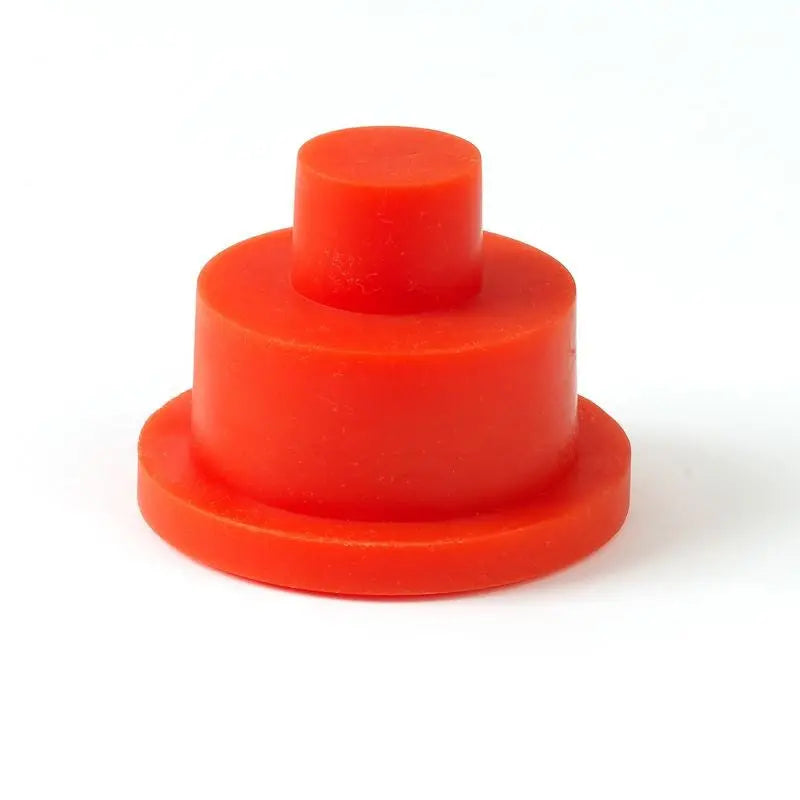 Cast In Place Faucet Hole Knockout Plug
Fast Ship:
Usually takes 1-2 business days to ship out.
Ships from Pennsylvania
(Click for average Ground delivery map
)
Ships via FedEx/UPS only
Cast In Place Faucet Hole Knockout Plug
Single Faucet Knockout for Cast-in-Place countertops.

Sized to match 2 1/4" height of the

Cast-in-Place Countertop Forms.

Please note- These Faucet Knockouts will not work with the larger 3 1/2" Commercial Bar Forms profile, as they are not tall enough for the thicker concrete top.




Each Faucet Knockouts will create a 1 1/2" hole in the top of the finished concrete, and a 2 1/2 pocket below in the concrete, which will accommodate mounting most faucets and spouts.

Made of Reusablesilicone for easier removal from the concrete.


To use, cut a 2 5/8" size hole in the cement board, and push the Faucet Knockout up, into the hole from the bottom (so it can be removed from the concrete later).
Works great. One concern only... small one
These knockouts are ideal. They work great.
Great mold
Awesome product quick delivery definitely a returning customer!!!!!