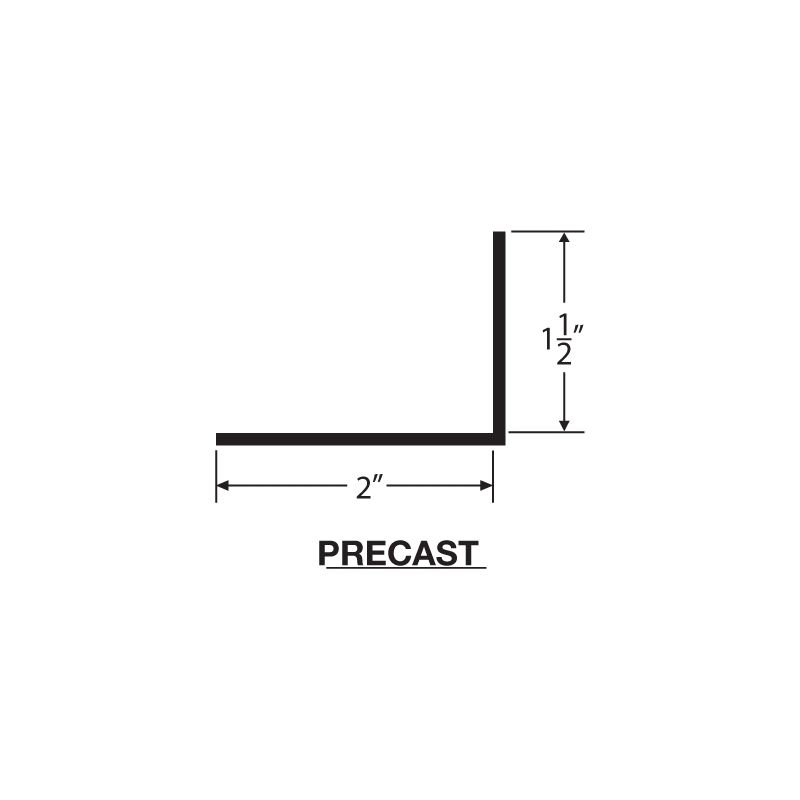 Concrete Counter Top Plastic Precast L Shaped Forms
Fast Ship:
Usually takes 1-2 business days to ship out.
Ships from Pennsylvania
(Click for average Ground delivery map
)
Ships via FedEx/UPS only
Concrete Counter Top Plastic Precast L Shaped Forms
Pre-Cast "L" shaped forms for quickly setting up precast concrete countertops.

Twelve 90" long pieces (90 lineal feet) of reusable Pre-Cast forms.
Approximately 4 mm thick. 
Each form is 2 " x 1.5", and 90" long.
Use these forms to create a mold and cast your countertop off site.
They can be used to create 1.5" or 2" molds that can either be screwed down or held with our double-sided Polyester Mounting Tape, PMT125 (sold here).

Double sided tape may leave sticky residue on the forms so when planning to re-use the forms, you may need to clean the forms after each use.  Pre-drilling the forms is a simple, quick way to secure the forms, but will put holes on one side of the form so you will no longer be able to use that side (either 1.5" or 2" side).
NOTE!

PVC or any Plastic material has the possibility that it can alter it's original shape over time. These forms should be stored in a temperature controlled environment that will not exceed high temperatures of 95 degrees F. High heat can cause them to warp slightly, or bow and lose their true flat shape. These forms should be kept out of the high heat, and

stored flat

.