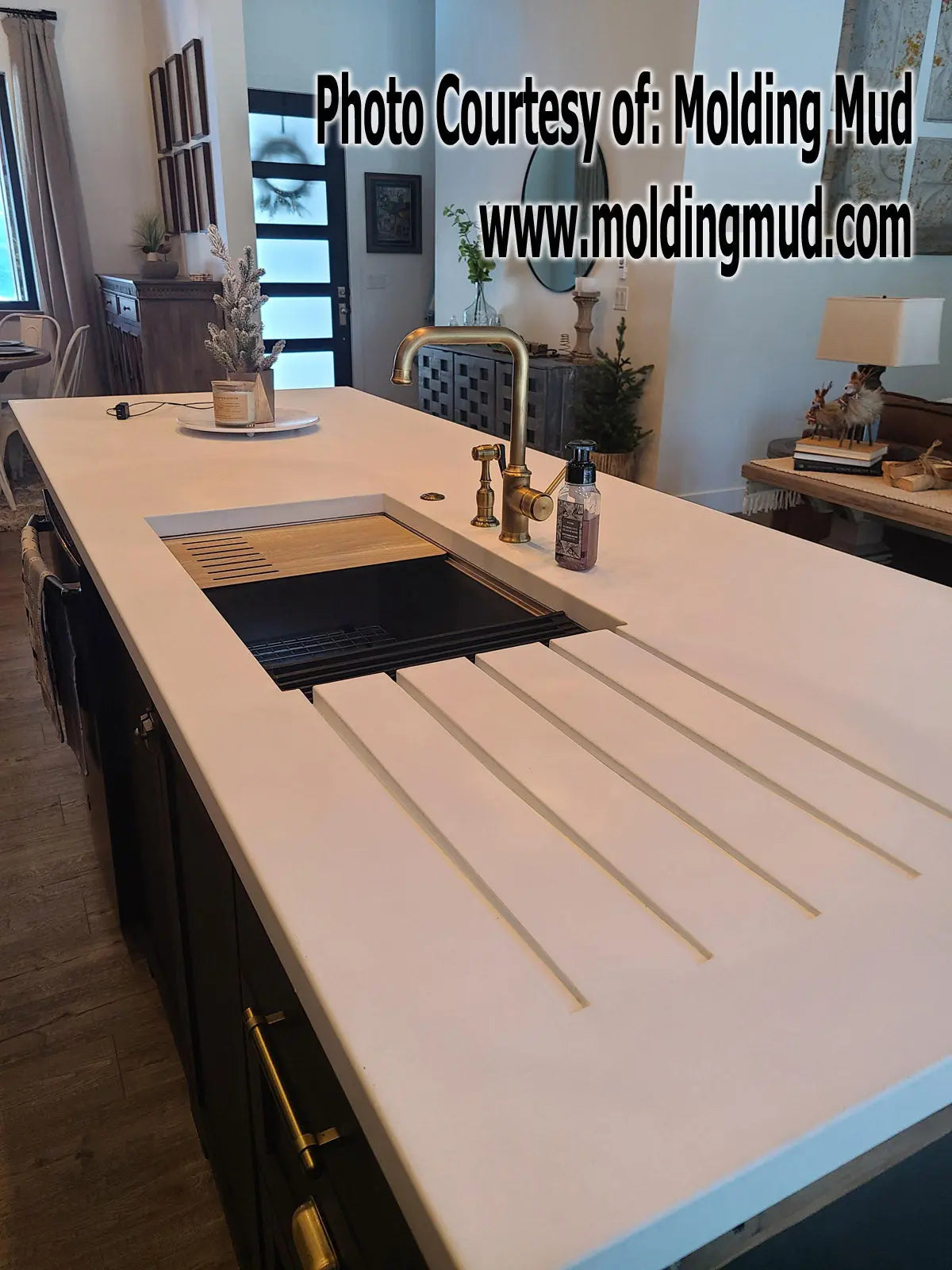 Concrete Drainboard Groove Molds, Reusable Rubber
Fast Ship: Usually takes 1-2 business days to ship out.
Concrete Drainboard Groove Molds, Reusable Rubber

The cleanest most modern look for a drainboard is made with these mold pieces- Create drainboard grooves right off the surface of the finished concrete counter.  Sloped molds create a sloped channel in the concrete, so any water will head towards the sink!

Made of industrial grade polyurethane rubber, fully re-usable trivet rail form molds.

Mold Measurements:

Each Groove Strip is approx. 20" long, 1/2" wide, and slopes from 1/8" to 3/4"

Minor imperfections and slight variance to each may be present!

You can cut the ends to length desired. 
You can also cut/shape the ends to match the sink mold if desired (or use silicone to fill the slight gap) 
To use, silicone them to your form.

Use of a

 

Rubber Safe form release

 

is recommended, and will create a smoother finish on the concrete, less air pockets, and make cleaning the rubber mold easier when finished.  Just make sure you use a very thin coating of the release spray.

To remove, well, you just remove them when done!
Sold in packs of 5 or 10 trivet pieces.