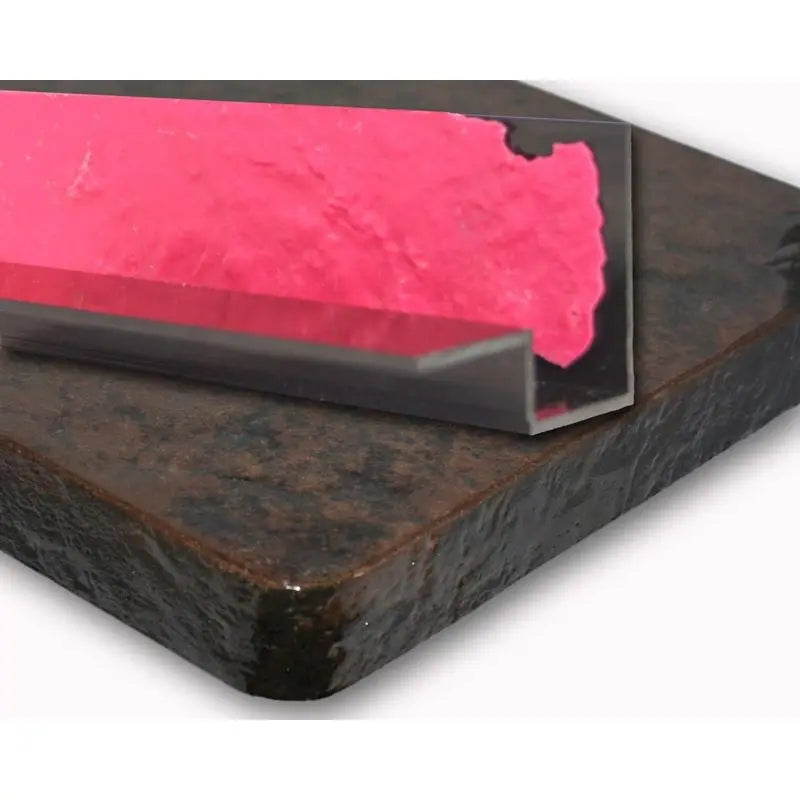 Concrete Edge Form Liner - 2.25" Thin Stone Texture
Ships from Illinois
(Click for average Ground delivery map
)
Shipping:
This Product can take 5 to 10 business days to ship out.
Ships via FedEx/UPS only
Concrete Edge Form Liner - 2.25" Thin Stone Texture
Stone texture, Thin style concrete countertop form liner.
Sold in single pieces, or a 4-pack.
2 1/4" height, 92" long (Actual length may be slightly longer, as the ends taper to allow a smooth overlap when liners meet).
Sized to match 2 1/4" height of the Square Edge Cast-in-Place Countertop Forms (sold here), but can be used for other needs.
Can also be used with the Half Bulnose Countertop Forms (sold here) but will need to be taped to the bulnose form to hold in place using Polyester Double Sided Tape (sold here).
Ends are tapered to allow overlapping. If cutting to length is needed, cut easily with a razor blade or scissors.
Matching Stone Texture Mats (sold here) can be used to stamp the surface of the concrete as well.