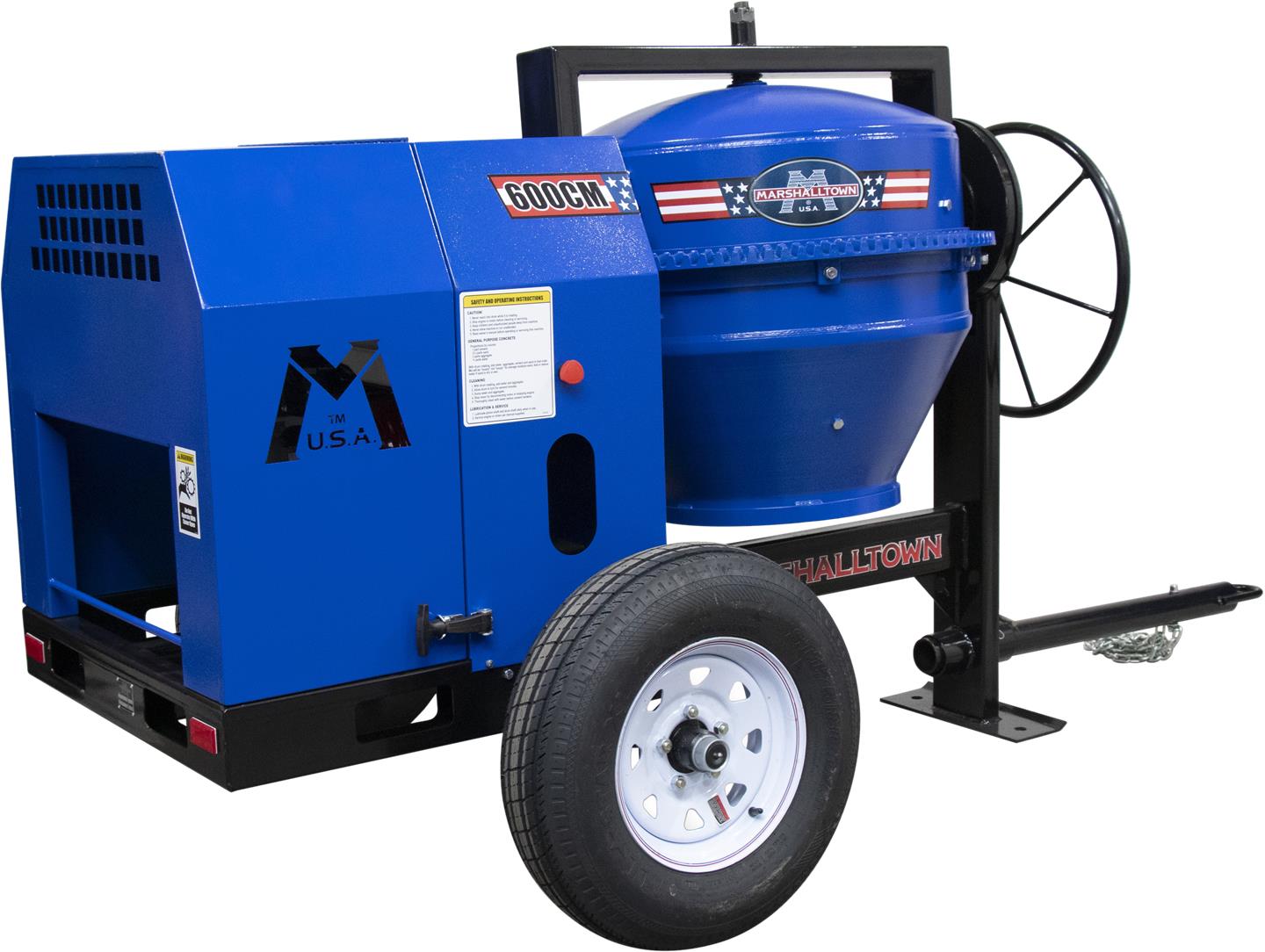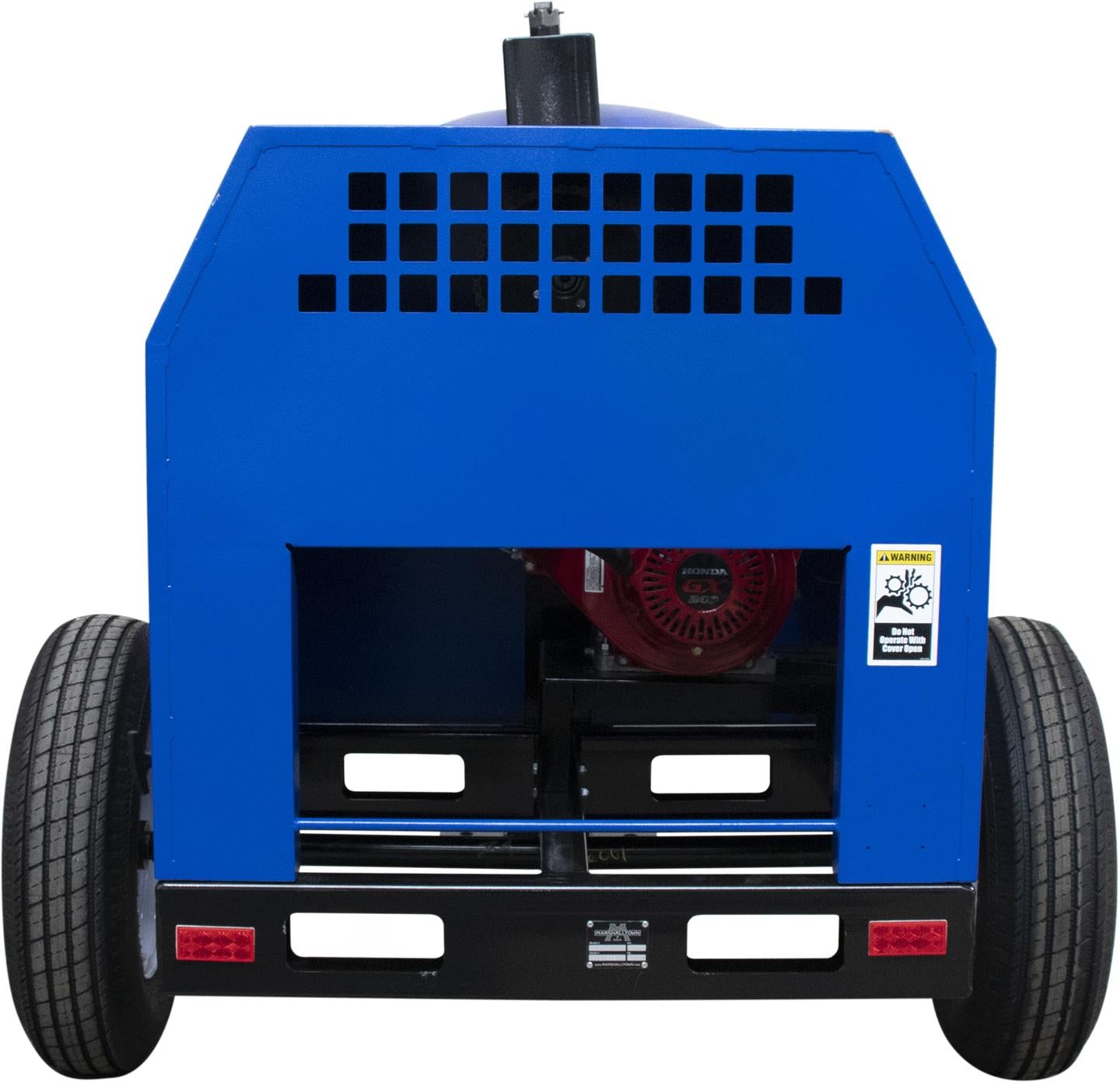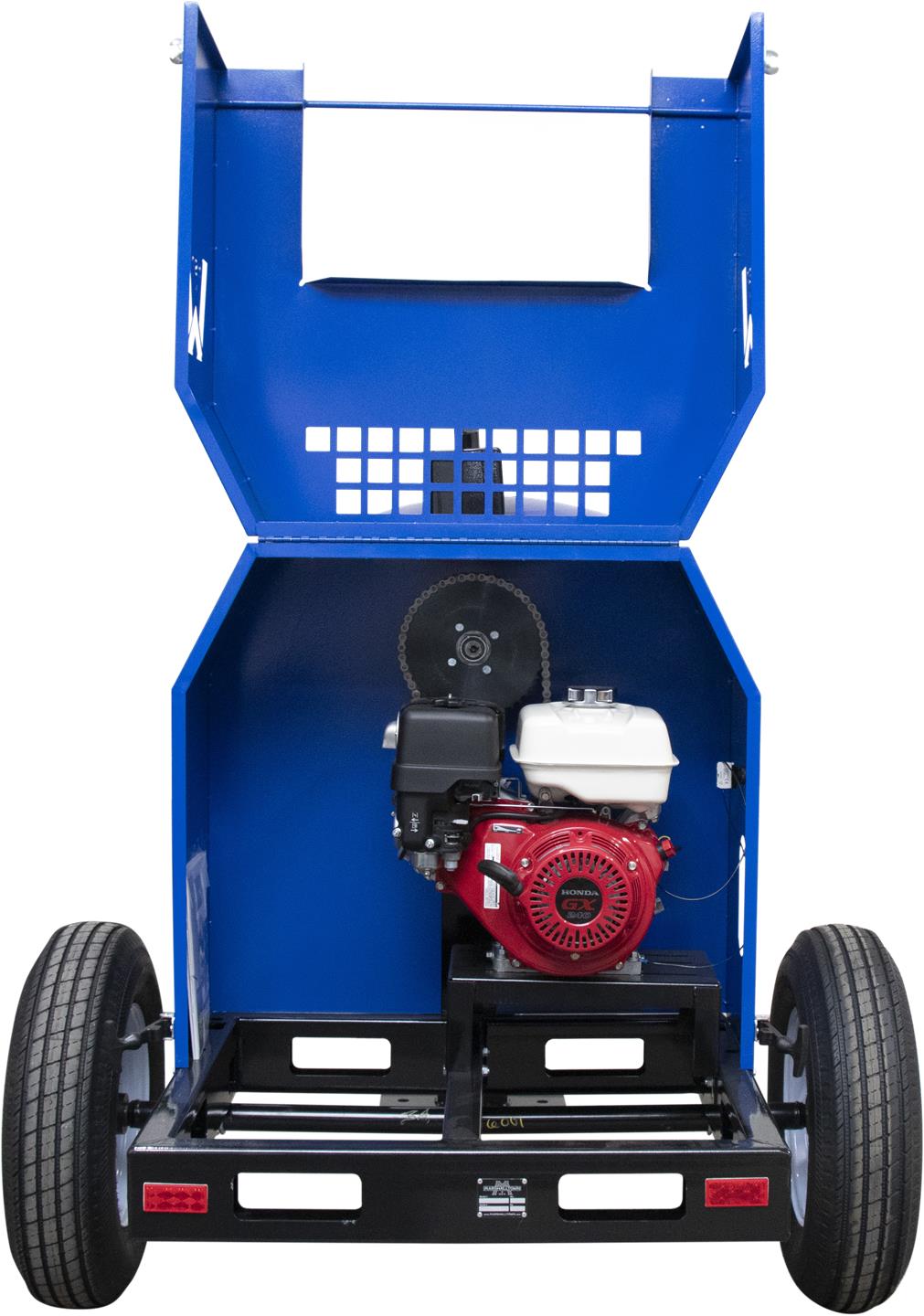 Concrete Mixer Industrial Grade - Gas Honda Motor
Ships from Iowa
(Click for average Ground delivery map
)
Shipping:
This Product can take 5 to 10 business days to ship out.
Ships via FedEx/UPS only
Concrete Mixer Industrial Grade - Gas Honda Motor
Most of us have started out with a little concrete mixer- small batches, and a motor that can hardly keep up.  All concrete projects, especially countertops, mixing small batches is a headache.  A large capacity, heavy duty mixer is money well spent and pays for itself in huge time savings by making larger batches and uniform concrete in the piece!

Professional Grade Industrial Concrete Gas Mixer.  This thing is built solid, with a reinforced square tube frame and welded steel yoke.  Cast iron ring gear and tapered roller bearings for smooth performance.

Honda Gas Motors. 
Available in two drum sizes: 6 cubic feet, and 9 cubic feet.

The 6 Cubic Foot Drum size comes with the Honda GX240 Motor. 
The 9 Cubic Foot Drum size comes with the Honda GX200 Motor.  The 9 Cu. Ft. Drum also comes with Hydraulics to drive the drum- resulting is significantly less maintenance (no pulleys, belts, chains, etc.)  The Hydraulic drive does not require lubrication for the life of the product.  Due to the efficiency of the hydraulic system this larger mixer uses a slightly smaller Honda Motor, consuming less gas!

LARGE Capacity:

The 6 Cu. Ft. drum, you can mix up to 6 cubic feet at a time (That's TEN 80lb bags of concrete at once!!).  
The 9 Cu. Ft. drum can mix up to FIFTEEN 80lb bags of concrete!

No more multiple small batches where it's hard to make sure each is exactly consistent!!!
This Mixer is also available in a Electric Motor version (sold here), in a 6 cubic feet size.

Quad-Mixing System that uses a four-piece replaceable paddle and blade combination to create four different mixing patterns within the drum for a more consistent mix for your pour.
25 RPM drum rotation.
Frictional handbrake lock
Drum tilt wheel that allows you to pour from either side of the Mixer.
The 6 cu. ft. option is available with your choice of drum lining. Choose between a steel or FDA/NSF/USDA approved non-stick polyethylene drum lining.
Can be towed- 2" Ball Coupler included (we gave a Pintle-style hitch available instead upon request).  Tow bar can easily be removed so it's not in the way during use.  Tires are 25" O.D. tires, for high-speed towing.
Our Concrete Mixers are Made in the USA with Global Materials.
Freight Shipping only.  We will contact you with freight costs (usually between $250-$600) upon placing an order.  You can also contact us ahead of placing an order to obtain a freight shipping quote.
| | |
| --- | --- |
| Shipping Weight | 1140.00 lbs |
| Shipping Length | 96.50 " |
| Shipping Width | 61.75 " |
| Shipping Height | 70.50 " |
Concrete Mixer Industrial Grade - Gas Honda Motor