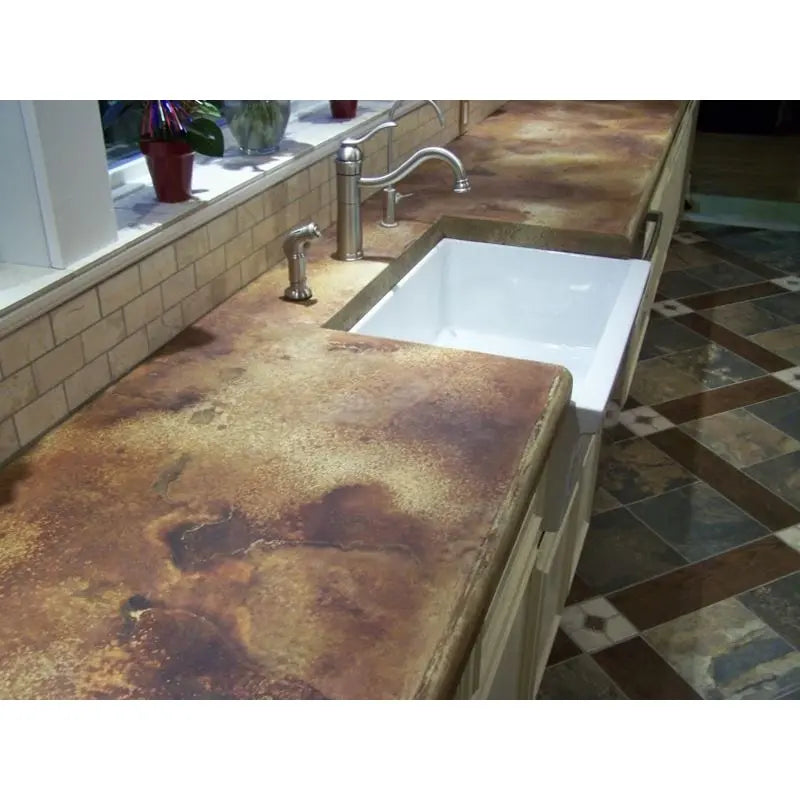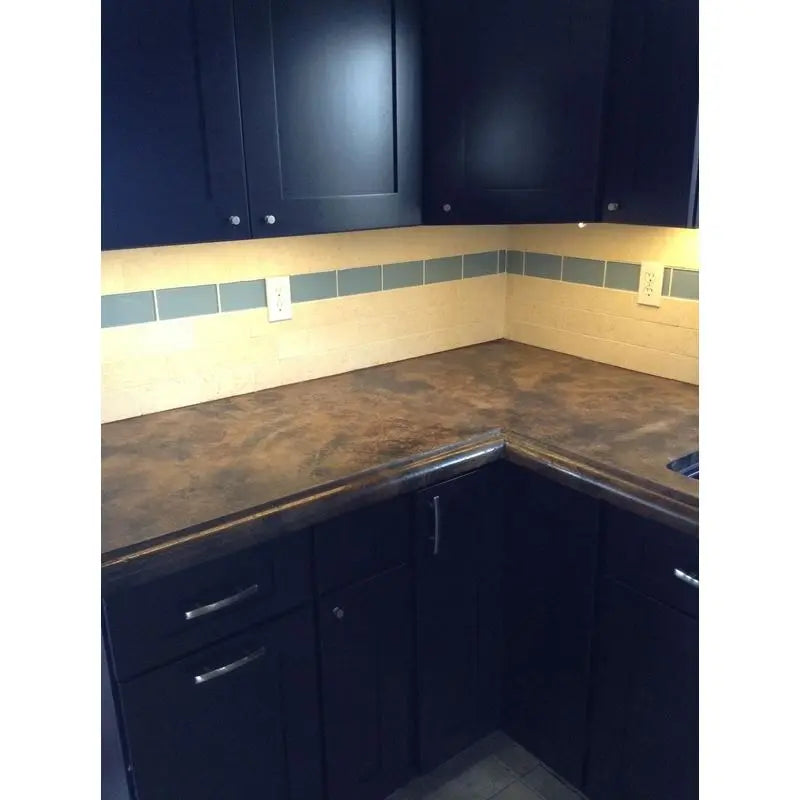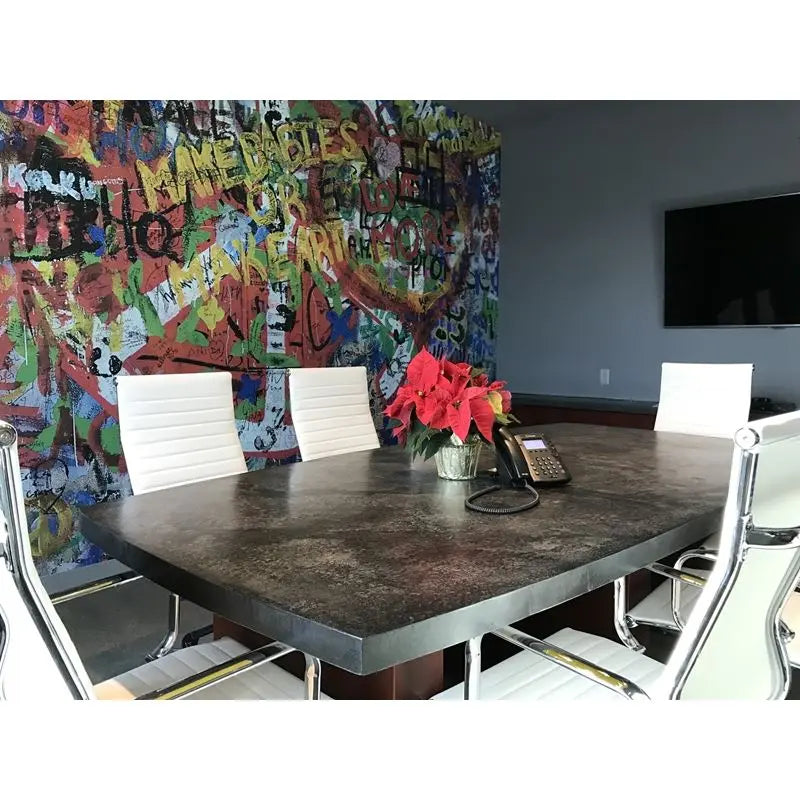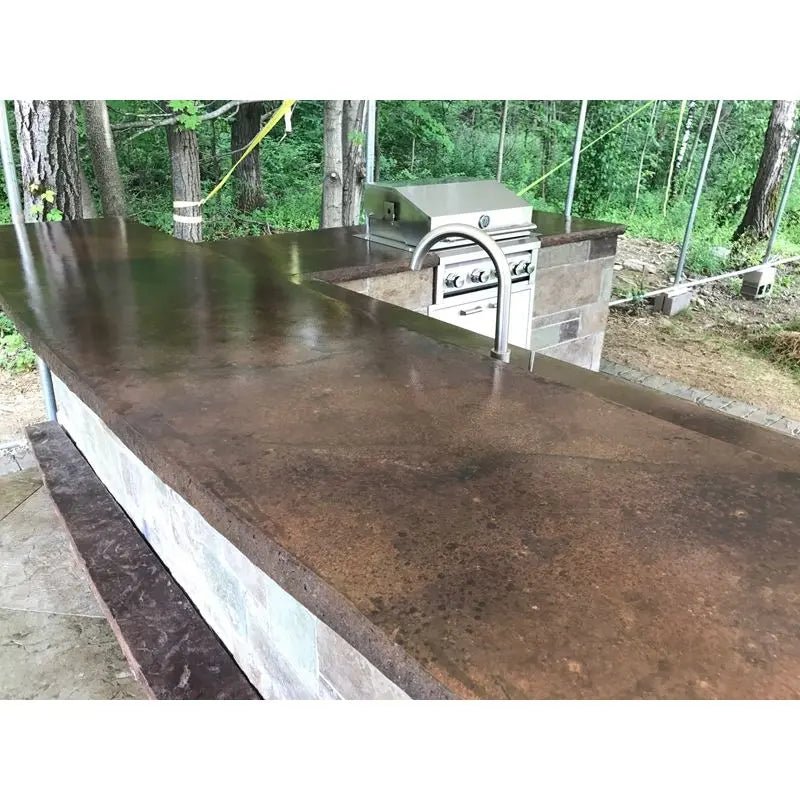 Concrete Countertop Stain Z Aqua-Stain UV
Ships from Pennsylvania
(Click for average Ground delivery map
)
Shipping:
This Product can take 2 to 3 business days to ship out.
Ships via FedEx/UPS only
Concrete Countertop Stain Z Aqua-Stain UV
Z Aqua Stain-UV is an extremely versatile and long lasting water based concrete stain. It is a safe, non-toxic product used to color various concrete surfaces. It is a great alternative to common acid stains. It contains no hazardous components, yet can produce the mottled, variegated look associated with chemical (acid) stains used in decorative concrete.
It is UV stable and

will not

fade from exposure to direct sunlight.
Aqua-Stain UV can be used alone, mixed, blended or layered for any number of natural looking effects.
Stains are most commonly applied with a rag, brush, roller, sponge, or pump type sprayer for different effects.
Specifications: Concrete Countertop Stain Z Aqua-Stain UV
Coverage: 1 Quart Bottle will cover approx. 50 - 75 sq. ft. (per coat) depending on porosity of concrete.   Colors shown on charts obtained by applying 2 coats of stain.
DOWNLOAD: Aqua Stain UV TDS (Instruction Sheet)
Aqua-Stain UV vs Aqua-Tint?
For outdoor applications, it is safer to use Aqua-Stain UV. On indoor applications with tight finishes such as a burnished or polished surface,

 

Aqua-Tint (sold here) may be the better choice. If the concrete is neither outdoors nor has a polished finish, either product will work well. A rough analogy is the stains are a form of paint, and dyes are more like an ink.
Note: this video shows only one application technique to create a variegated or stone faux finish look. Other application methods such as a brush, sponge, or rag will create different effects.
Color Chart
WARNING: Colors may vary depending on concrete mixture initial color and the porosity of the concrete. The samples below were created on top of a standard gray concrete mix. The mottled effect was created by applying one coat evenly with a rag. Additional coats were then applied in a random, non-uniform applications to give variegated look commonly seen with acid stains. If a more uniform look is desired, this can be achieved with more even applications.