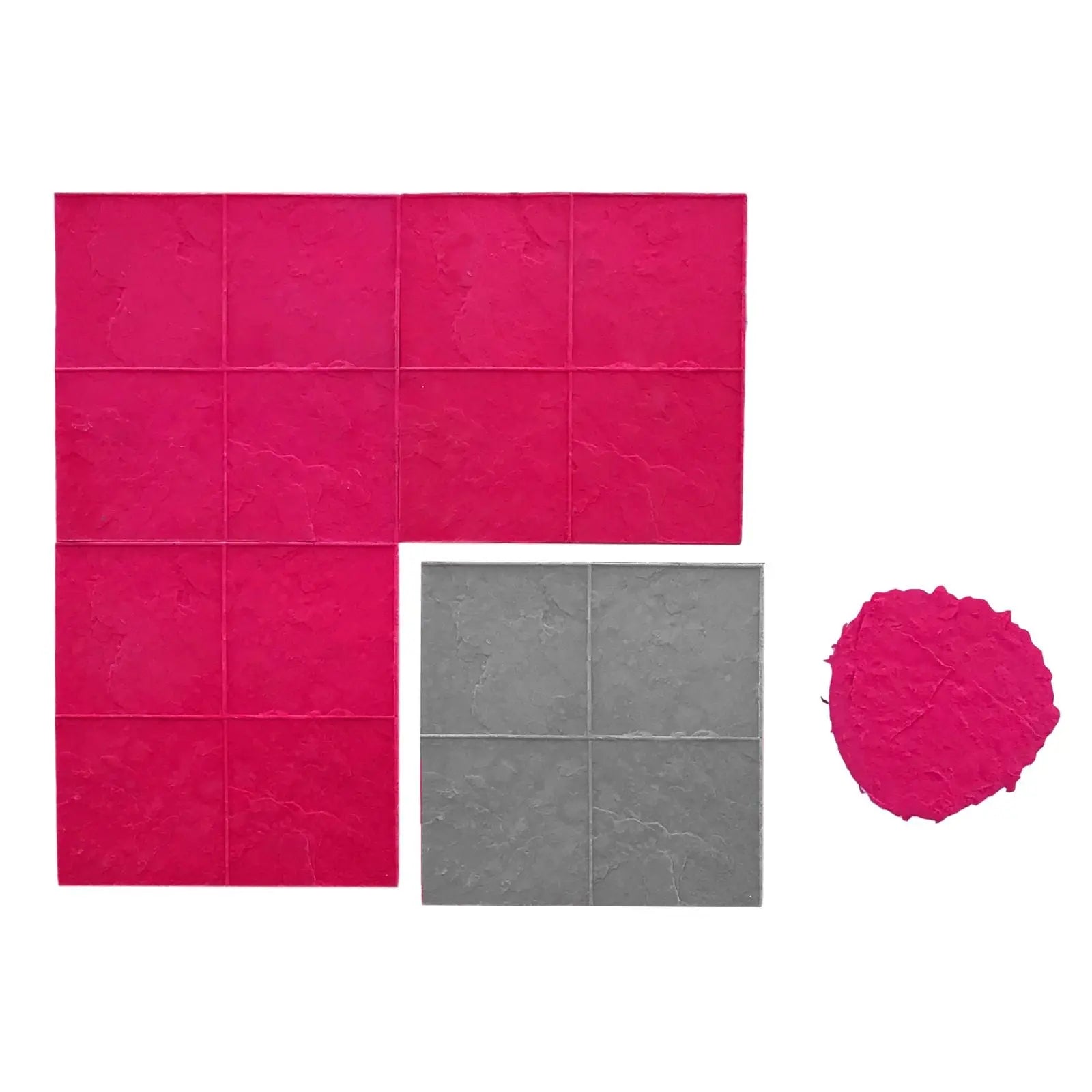 Slate Concrete Stamps - Italian Slate
Ships from Illinois
(Click for average Ground delivery map
)
Shipping:
This Product can take 5 to 10 business days to ship out.
Ships via FedEx/UPS only
Slate Concrete Stamps - Italian Slate
Stunning simplicity and gentle, but plentiful, texture will add grace to any surface you choose
Perfect for interior flooring, shower and tub surrounds, patios, sunrooms, etc.
Great for indoor applications such as a foyer that needs some jazzing up
Works well with overlay AND standard applications. Use with acid stain for more dramatic results
Stamp Dimensions: 24" x 24"; Tile Dimensions: 12" x 12"
Slate Concrete Stamps - Italian Slate Options: 
5 Piece Set: Set of 5 stamps- 3 Rigid, 1 Floppy, 1 Touch up Skin
8 Piece Set: Set of 8 Stamps- 6 Rigid, 1 Floppy, 1 Touch up Skin
11 Piece Set: Set of 11 Stamps- 9 Rigid, 1 Floppy, 1 Touch up Skin 
15 Piece Set: Set of 15 Stamps- 12 Rigid, 2 Floppy, 1 Touch up Skin
18 Piece Set: Set of 18 Stamps- 15 Rigid, 2 Floppy, 1 Touch Up Skin
Single Rigid Stamp
Single Floppy Stamp