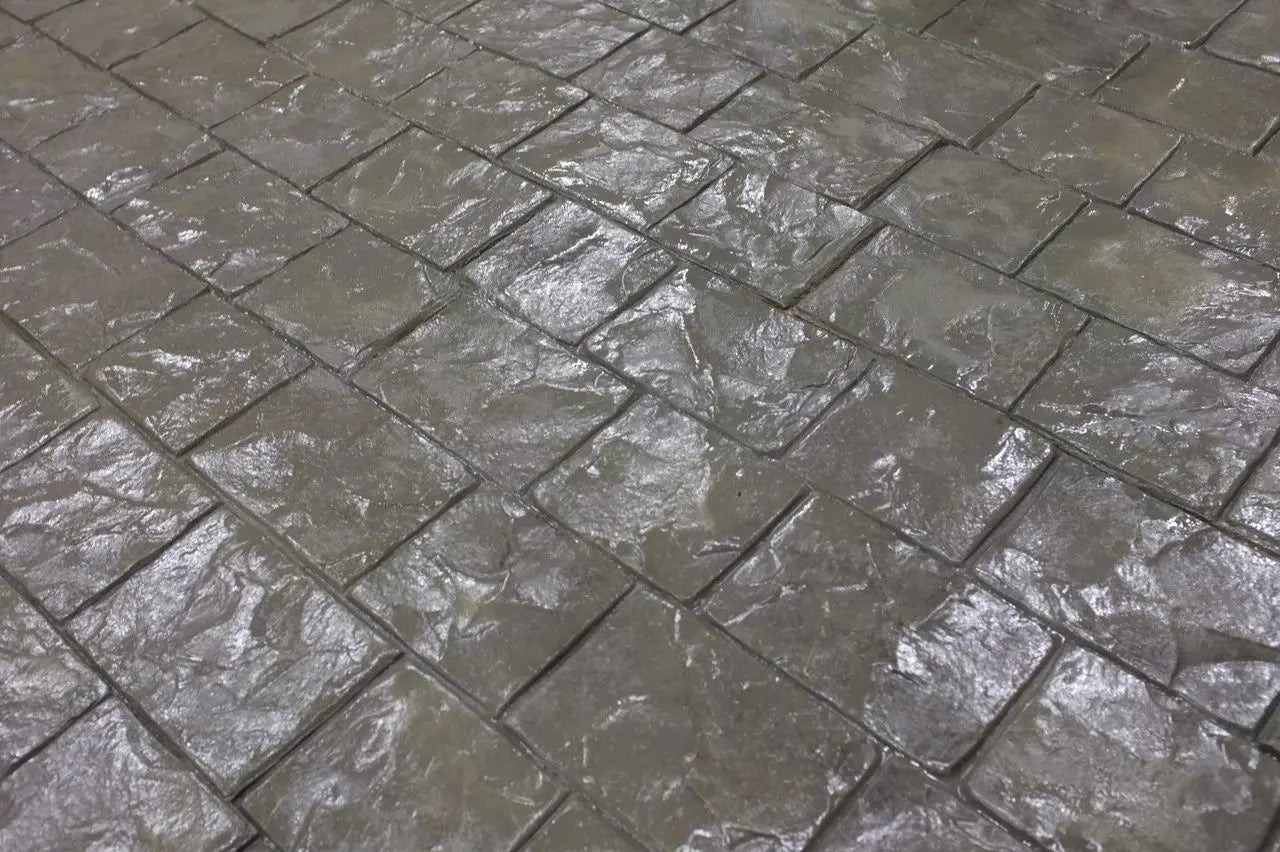 Cobble Concrete Stamps - BC Cobble
Ships from Illinois
(Click for average Ground delivery map
)
Shipping:
This Product can take 5 to 10 business days to ship out.
Ships via FedEx/UPS only
Cobble Concrete Stamps - BC Cobble
The BC Cobble is an all new Cobblestone that is designed to work into existing sets of a some of the "Name Brand" Cobble stamp versions. As one of the most popular concrete stamps of all time, this Cobble is quite common and is found in stamped surfaces all over the world. This BC Cobble fits and blends seamlessly with that stamp, yet offers a bit more detailed stone surface thereby adding some valuable interest to what is otherwise a very repetitive stamp design.
This makes the BC Cobble the only logical choice when needing to add additional stamps to your existing set or simply use the BC on its own for a better detailed impressions all around.
Cobble Concrete Stamps - BC Cobble Dimensions: 29" x 17"
Cobble Concrete Stamps - BC Cobble Options: 
5 Piece Set: Set of 5 stamps- 3 Rigid, 1 Floppy, 1 Touch up Skin
8 Piece Set: Set of 8 Stamps- 6 Rigid, 1 Floppy, 1 Touch up Skin
11 Piece Set: Set of 11 Stamps- 9 Rigid, 1 Floppy, 1 Touch up Skin 
15 Piece Set: Set of 15 Stamps- 12 Rigid, 2 Floppy, 1 Touch up Skin
Single Rigid Stamp (Red)
Floppy Stamp (Gray)