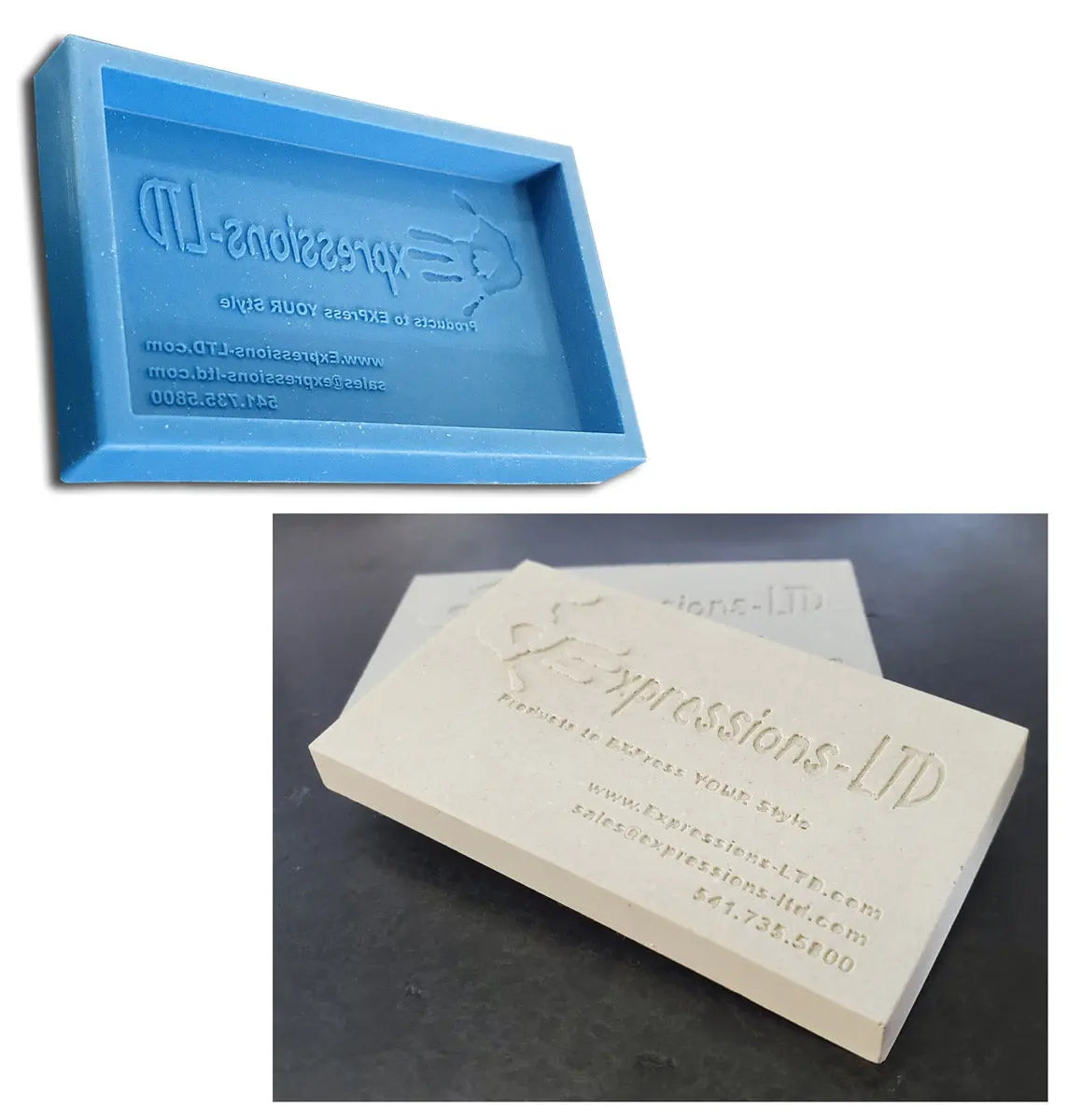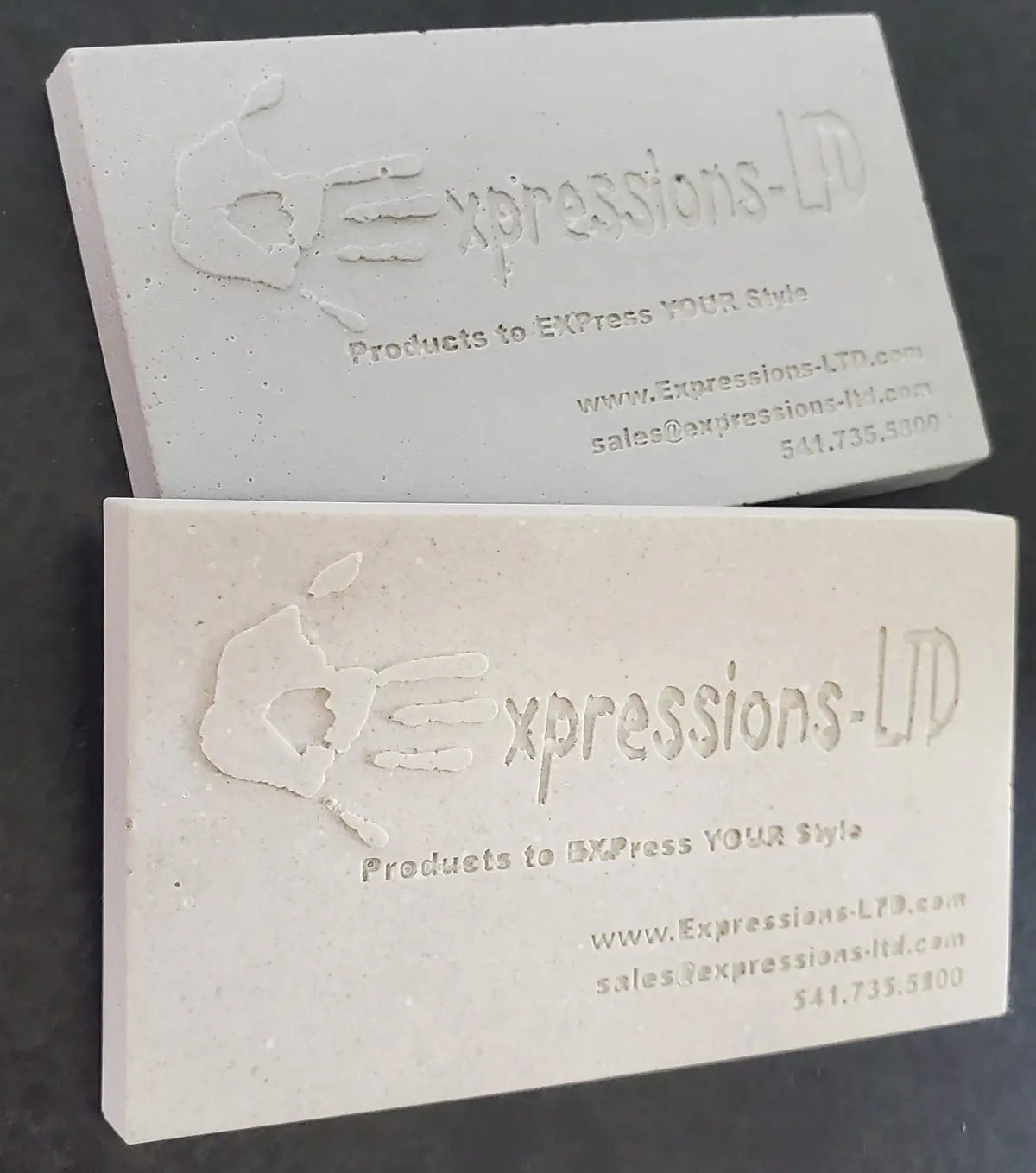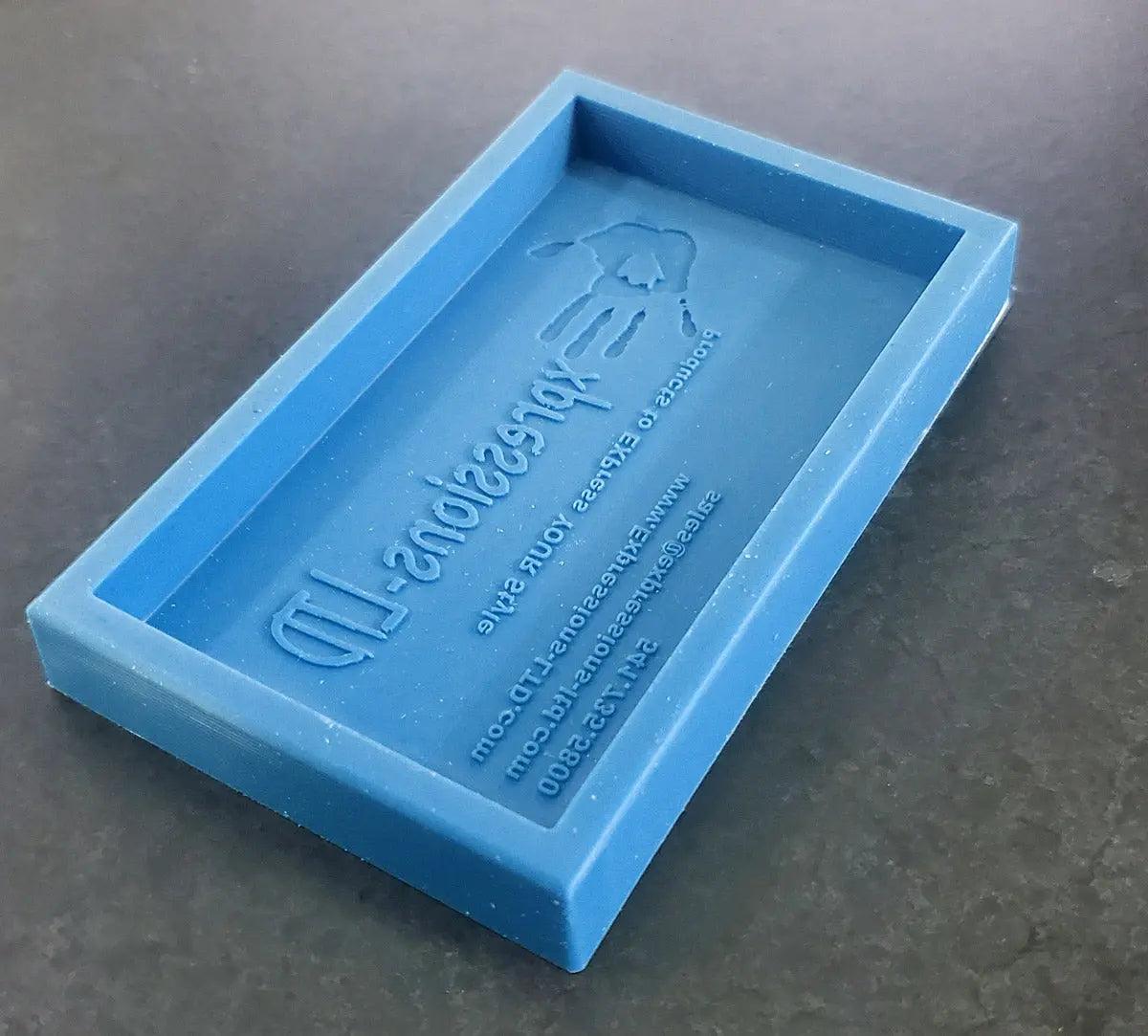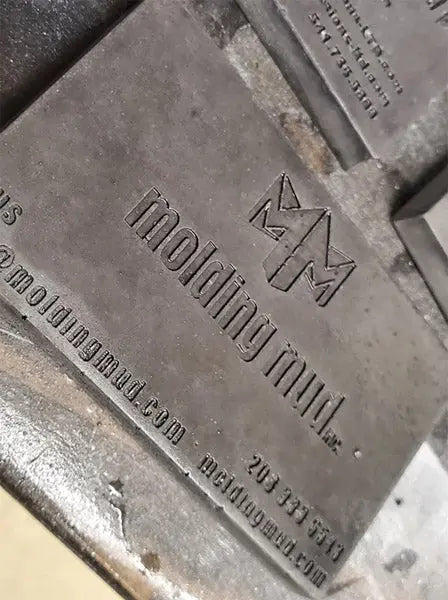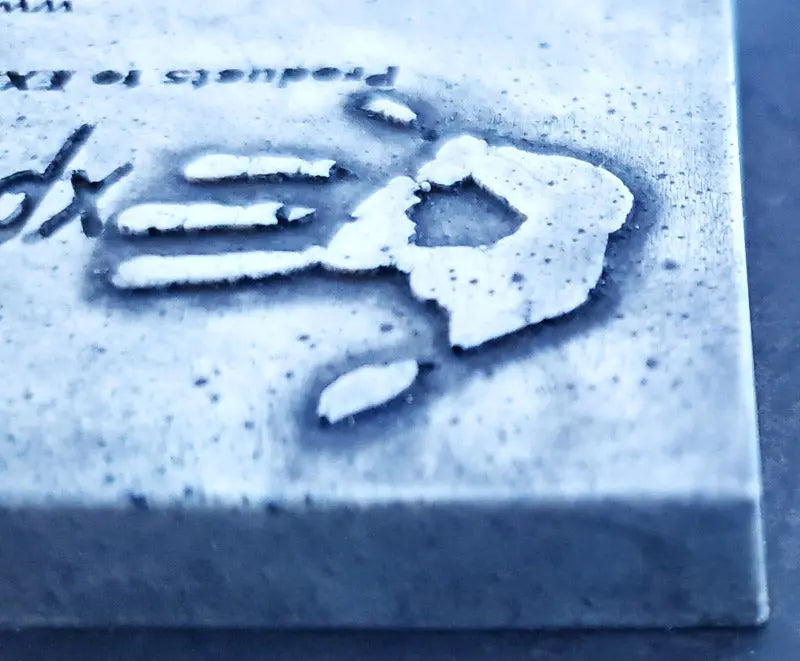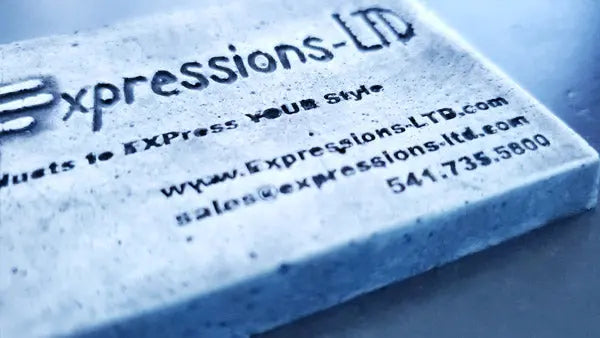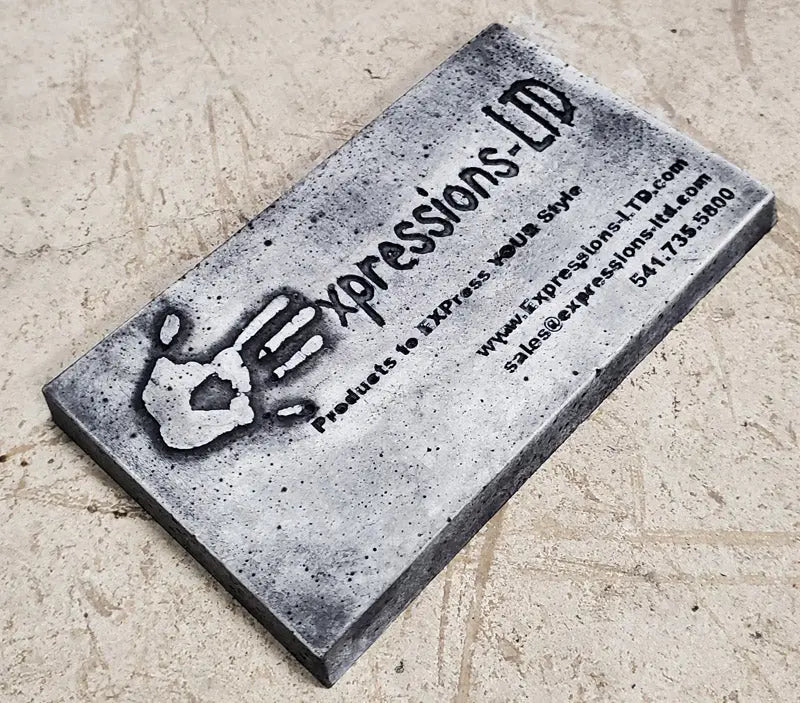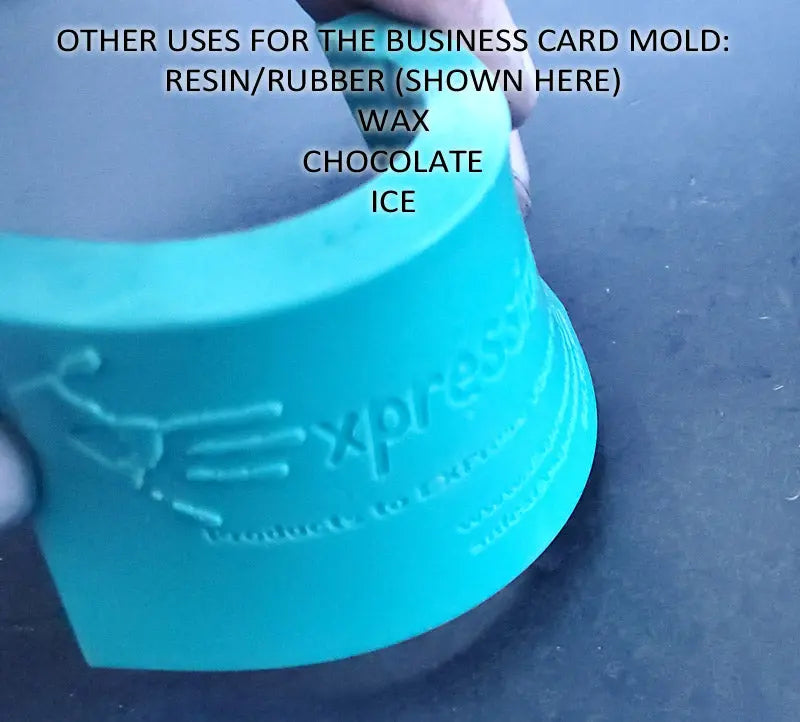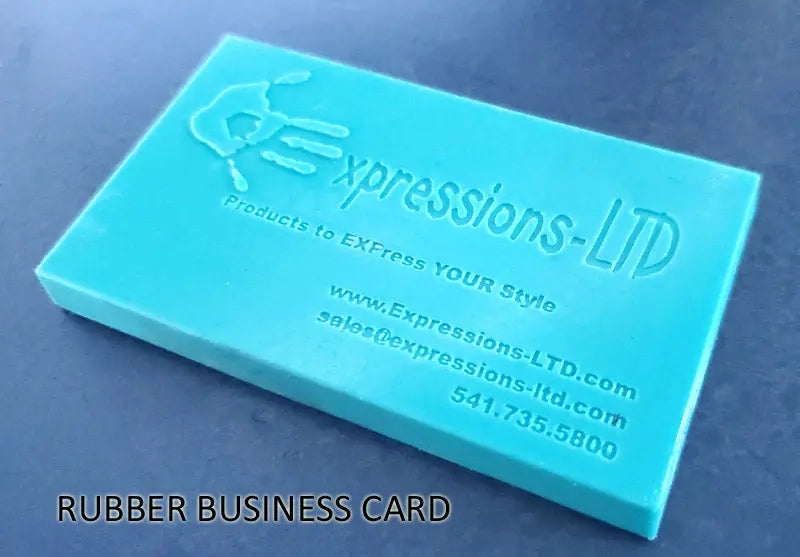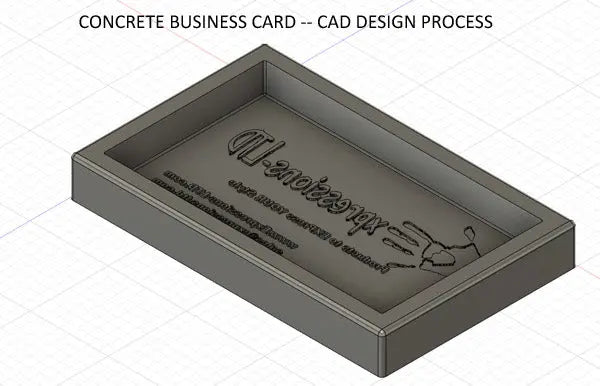 Custom Business Card Logo Mold - Make Concrete Samples

Shipping: This Product can take 5 to 10 business days to ship out.
Custom Business Card Logo Mold - Make Concrete Samples
Custom made mold for you to use to repeatedly fill up with concrete/cement product, resin, wax, etc. to create a TOTALLY AWESOME business card and/or sample maker.
Don't waste that leftover concrete mix, instead throw it into molds to make a concrete business card.
For concrete, having samples to show color options, sealer options, is vital to a business model.  Why not make it something way better than a square of concrete, and put your business card in Concrete.
No one is going to throw out this kind of business card, unlike a paper one that is boring and ends up getting lost. 
Okay, enough convincing you that you need this?  Here's what we need:
Specifications for Custom Business Card Logo Mold 
We need your layout.  You can place your order, and then reply to the order confirmation you receive and attach the info we need, and any logo file.  You can also email us direct at sales@expressions-ltd.com.
If you have a logo, we need that in high quality/resolution, and in just black and white.  Then we need what text you want.  Ideally a layout in a picture or typed out exactly how you want, font used, etc.  We want to make you what you want, but don't really want to tell you what you want.  That's for you to come up with, and just let us make you the mold...!

For Logos/Designs: If you do NOT have a good image to send us, but have a low resolution, color, or fuzzy picture you need us to use, we will contact you about costs to clean up most art images (usually between $40-$80).

We can make your mold so the letters are raised in your finished (concrete) busines card, or recessed.  Or both!  See the pictures of our Expressions LTD and you'll notice our hand logo is raised up, and the letters are recessed in the concrete.  This is more work for us to make, but we're really excited about this product so willing to make each a work of art for you!!



We charge you a mold fee.  This includes our CAD programming, building the molds we need here, and then we can make the rubber parts to send you.

Once you pay this mold fee, that's it.  If you come back to us a year from now and want more rubber molds made, you won't need to pay that fee again.  We'll save your mold here and just pull it out and make you more parts.
Use the options above to pay the mold fee and Add to Cart.  Then return to this page and change the selection to the Business Card Mold, and now you can select the quantity of molds you want made and shipped to you.
For these molds, we use a soft, pliable rubber that is great at showing fine detail.  Please keep in mind that softer rubbers can potentially rip easier, so just be a little careful when using them and they will last for a really long time.... hundreds of uses if not thousands.
Finished Business Cards that you make will be approx. 3.5" wide by 2" tall, and 1/4" thick.  
How to Use Custom Business Card Logo Mold

Before filling up with concrete (or whatever product you are using) a release agent should be used.  For concrete, and probably most other uses, the Crete Lease (sold here) will work well.  This kind of release needs to be just a super fine coat.  So use a little foam brush after lightly spraying it and wipe all the release back off the mold.  Too much release oil will just make little air pinholes.
Fill up, or spray in (if using GFRC).  
For better end result, vibrate the molds.
For near perfect results, consider using a small pressure chamber (like these on Amazon).  You can set the molds in the chamber, set up some racks inside if doing a lot of molds at once, and then just hook up an air compressor to it and put around 30-40psi into the chamber, and that's it.  Leave in there until the product is cured (1-2 days for concrete is usually enough) and then let out the pressure and open up and demold. 
Care should be taken to not demold too early.  Concrete for example will be hard enough to take out of the mold usually the next day (depends on mix using).  But being set up enough to seem solid is not the same thing as being strong enough that the fine detail/lettering being strong enough that it won't break off and be stuck in the mold.  
Another option: Custom Business Card Logo Mold - Make Concrete Samples with Rapid Set Concrete: a very fast setting concrete.  This isn't usually the option you'd use if you are wanting to make actual samples of your concrete pieces (unless you use rapid set....) but if you just want a concrete business card, rapid set is a quick way to make them.
Concrete Business card mold
I ordered this mold as a Christmas gift for our Tech rep. As someone in the decorative concrete industry, you really should have a concrete business card. The mold is perfect. The detail is spot on and we look forward to him pouring lots of cards.