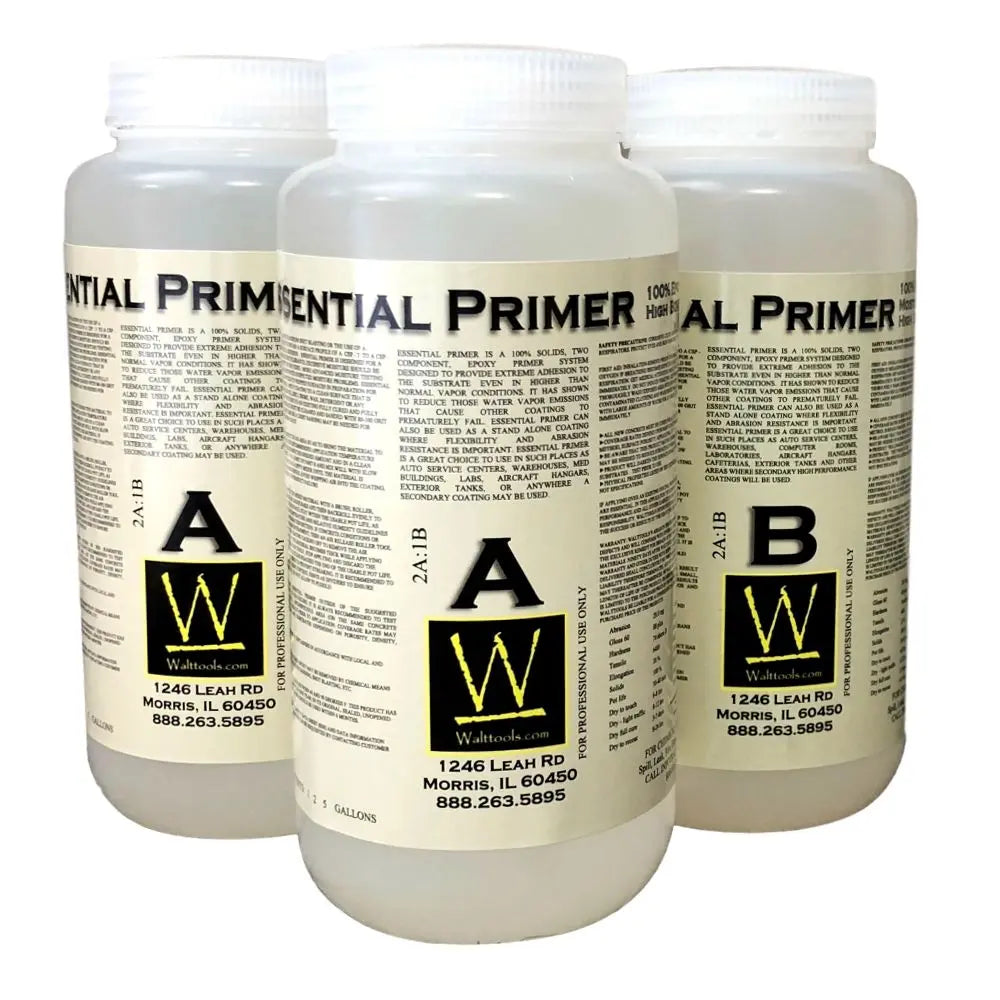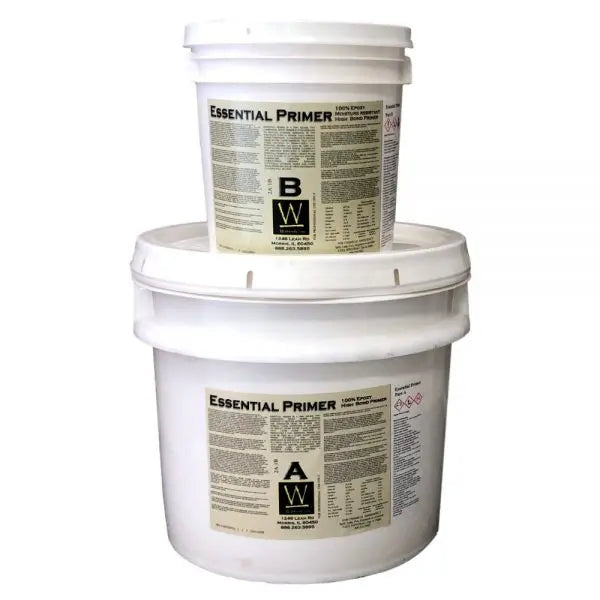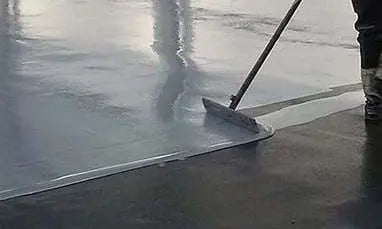 Epoxy Primer Essential Moisture Barrier 100% Solids
Ships from Illinois
(Click for average Ground delivery map
)
Shipping:
This Product can take 2 to 3 business days to ship out.
Ships via FedEx/UPS only
WARNING: This product can expose you to chemicals which are known to the State of California to cause cancer. For more information, view the product SDS, or go to  www.P65Warnings.ca.gov
Epoxy Primer Essential Moisture Barrier 100% Solids

Essential Primer Epoxy is a 100 percent epoxy system used as a primer coat and moisture barrier coat before decorative coatings such as Epoxy (Ti Epoxy HP sold here), Aliphatic Urethane, and Polyaspartic. It is designed with excellent leveling properties and surface penetration to provide a tenacious bond both the substrate and the topcoat lessening the chance of bond failures common with such coatings. It will withstand moisture vapor issues that other coatings will not do alone.  Can be colored using RZ Tints (sold here).

Epoxy Primer Essential Moisture Barrier 100% Solids Specs:
Provides at least 24 hr window for secondary coating
Cycloaliphatic formulation for highest performance
Excellent bonding properties
Enhanced flexural strength
Tintable (Tint color sold here)
Long pot life
Non-yellowing indoors
ZERO V.O.C formula
Download: Technical Data Sheet (Instructions)
Coverage for Epoxy Primer Essential Moisture Barrier:
3 Quart Kit: 50-75 sq ft per kit (based on porosity and surface profile)

3 Gallon Kit: 225-300 sq ft per kit (based on porosity and surface profile)

15 Gallon Kit: 1,125-1,800 sq ft per kit (based on porosity and surface profile)