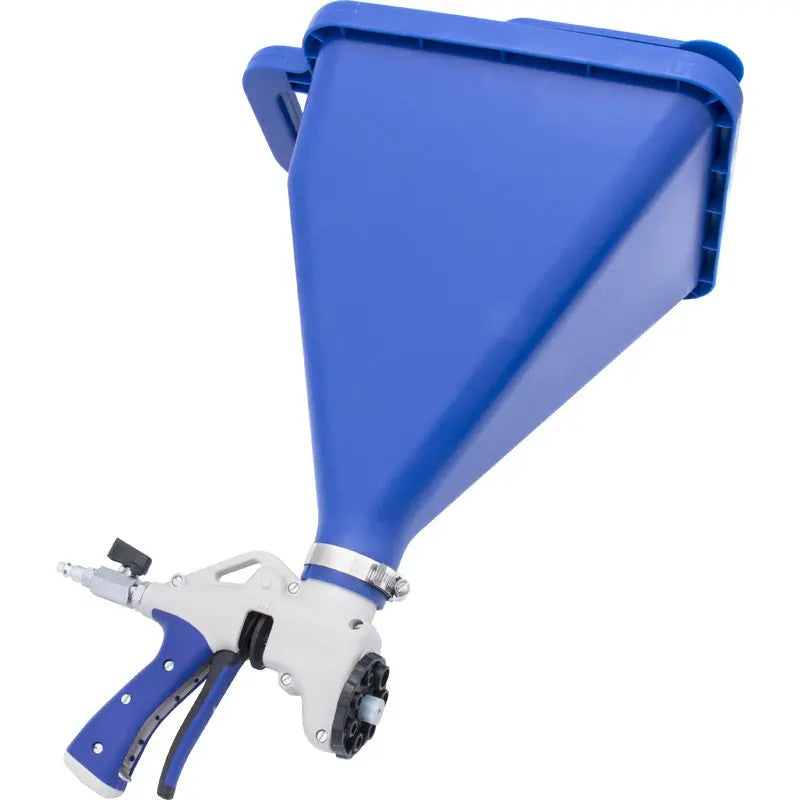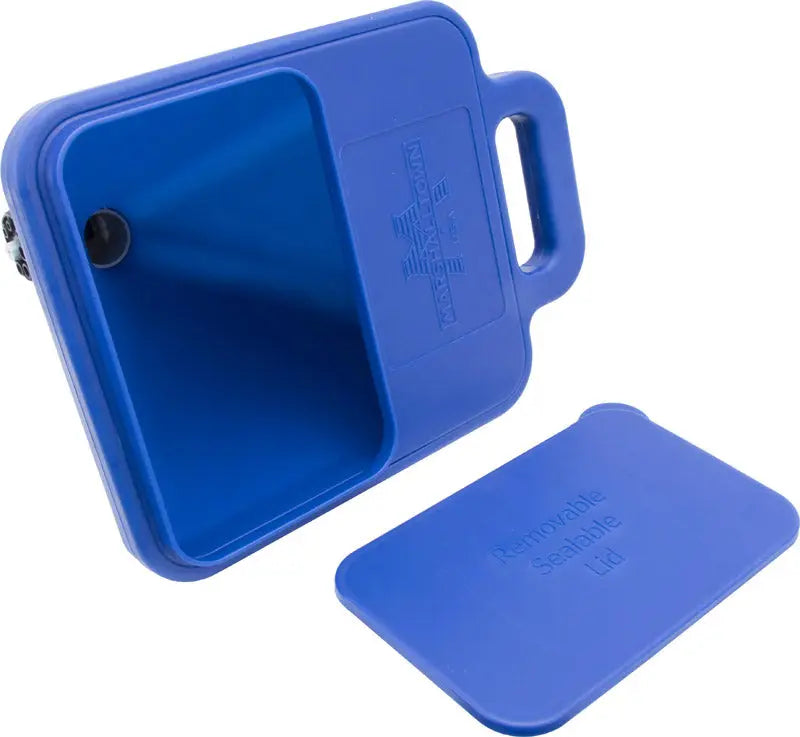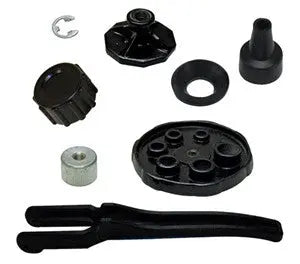 GFRC Spray Gun Hopper, Sharpshooter 2.1
Fast Ship: Usually takes 1-2 business days to ship out.
GFRC Spray Gun Hopper, Sharpshooter 2.1:
The Sharpshooter 2.1 spray gun with hopper.

Use to spray any variety of texture, including cement based products such as GFRC facecoat, Overlays, and Microtoppings. Also widely used to spray drywall texture.

Air feed located on the back of the spray gun. Much easier for spraying into molds and forms than other sprayers with the air feed on the bottom of the gun.

Soft grip handle & trigger.

Variable flow rate based on trigger. Adjustment knob allows a full trigger pull at any spray setting. Trigger includes a trigger lock feature.

45° angled hopper adapter included. Angled hopper designed to spray material down into a mold form, or onto the ground, while keeping the hopper level.

Made in the USA by Marshalltown.
Product Specifications GFRC Spray Gun Hopper, Sharpshooter 2.1:
Air Consumption: 7 CFM at 25psi.
Nozzle Sizes: Built-in dial with seven different tubular orifice sizes. Orifice sizes are: 0.197 , 0.236 , 0.276 , 0.313 , 0.375 , 0.419 , 0.466.
Hopper Capacity: 2 Gallons.

When using this sprayer to spray out cement mixes, most will spray best when you set the PSI low (around 25psi to start) and the 1/4" orifice hole size on the black dial.  Test spraying your mix on a vertical piece of cardboard, and adjust air pressure/holes size, and then if necessary adjust your mix (add small amounts of water or more plasticizer for example) until the mix sprays correctly and sticks.

View the Sharpshooter 2.1 Manufacturer's Instruction Sheet.
Optional Accessory GFRC Spray Gun Hopper, Sharpshooter 2.1:
Sharpshooter 2.0 Repair/Rebuild Kit & Hopper Gun Cleaning Kit:

Repair/Rebuild Kit includes replacement parts for the Sharpshooter 2.0 Hopper Gun. Kit contains: Soft Grip trigger, E-clip, Rubber Boot, Adjustment Knob, Orifice Plate & Center Knob, Mix Nozzle, Screw-on Cap.
Hopper Gun Cleaning Kit can be used to clean any hopper gun.  Kit Contains: 6" brass brush, 6 7/8" brass brush, 7" nylon brush, 3 7/8" precision twisted mini brush.
GFRC Spray Gun Hopper, Sharpshooter 2.1
Poor hopper elbow design
This gun only included a single hose clamp which was required to secure the hopper to the 45 degree elbow, but no clamp to secure the elbow to the gun as pictured. It seemed that the elbow was intended to press fit onto the gun. I did this and then the two separated after I loaded up the hopper and was walking to my mold. This needless to say was very frustrating.
Great service
Excellent service, great price
The 45 elbow could be better designed.
Spray Gun
This gun is amazing for the price. It shot a perfect spray pattern in the mold. It is also easy to clean.