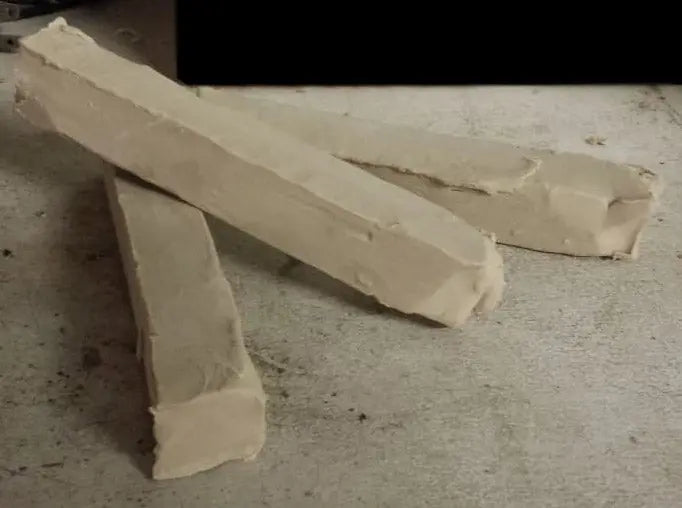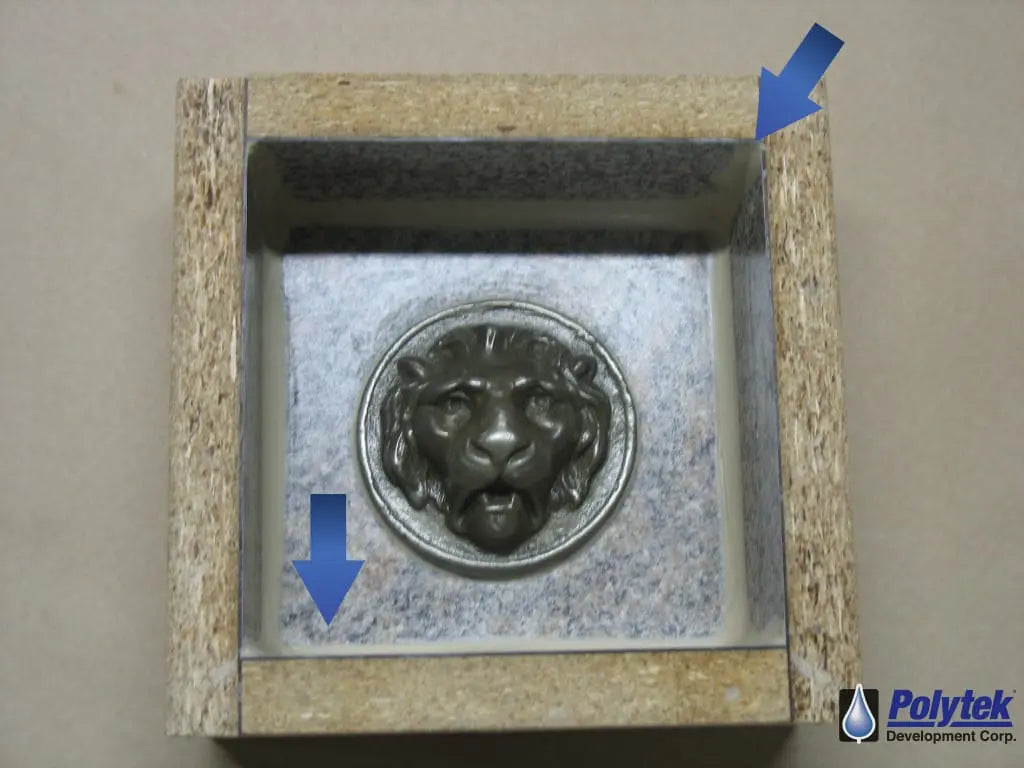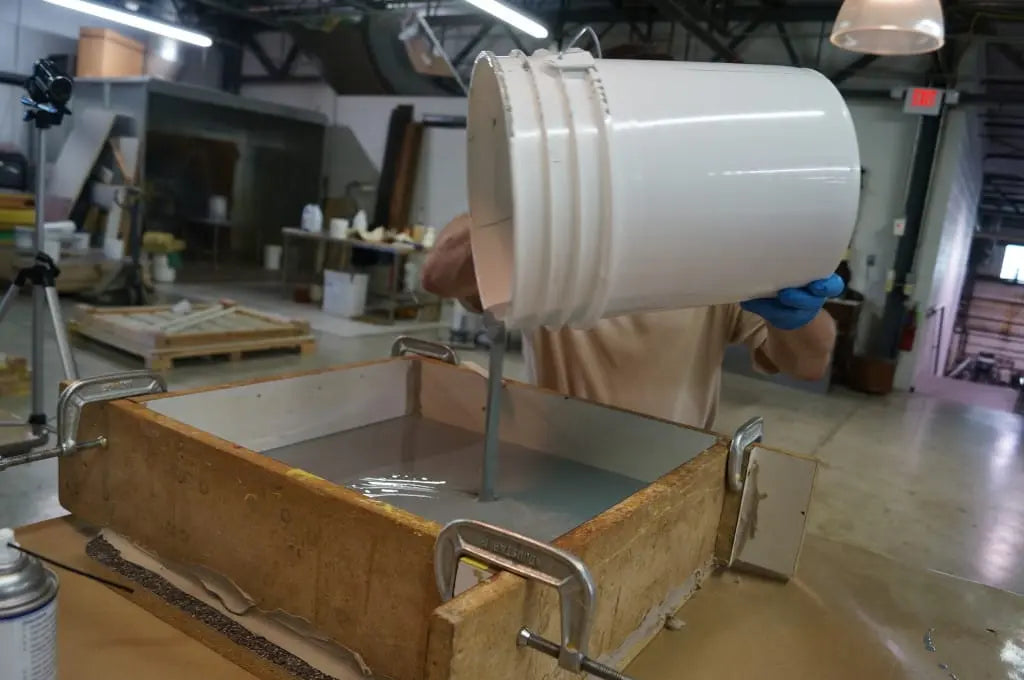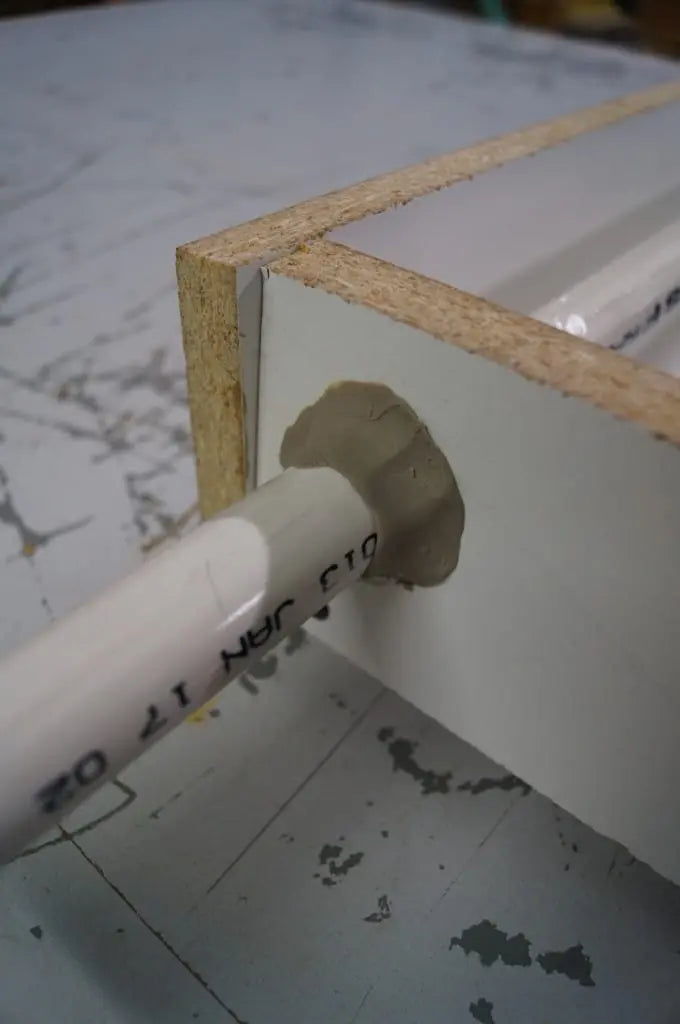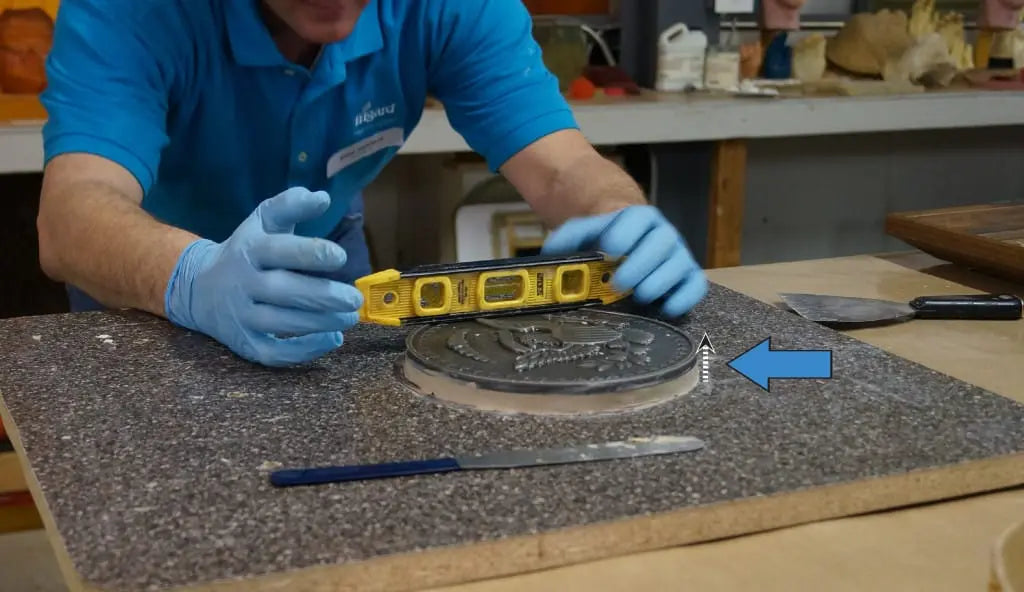 Mold Making Concrete Caulking Clay for Countertops and Rubber Molds
Fast Ship:
Usually takes 1-2 business days to ship out.
Ships from Oregon
(Click for average Ground delivery map
)
Mold Making Concrete Caulking Clay for Countertops and Rubber Molds Fabrication
This Special Blend of clay is ideal for concrete countertop and rubber mold use.  Designed to stay firm under the heat of curing concrete and rubber, and easily tool to smooth a smooth radius for the corners of forms.  Our clay blend will not stick to most concrete mixes, unlike other clays out there.  A very light mist of a Concrete Release (sold here) will even further ease the release later and make cleaning the clay up a breeze.  
A special blend of non-hardening, sulfur-free modeling polyplasticine clay
Smooth, Firm consistency ideal for:

Caulking in concrete forms/molds
Creating rubber/silicone/latex molds
Sculpting/Carving

Non-toxic and odorless poly plasticine clay
Sold in 1-lb blocks that are scored to be easily broken into 1/4 lb sticks..


Each 1-lb size is approx. 3.5" x 4.25" x 1" in size (16 cubic inches)

To use: Easiest to use when the clay is warmed up first, before application. Simply rub the clay in your hands to soften it up for use.
Using Caulking Tools (sold here) is a great way to shape this clay into your forms and molds and keep a perfect edge shape.
Clay can be used with inexpensive Hand Extruders (like these on Amazon) to help pre-shape the clay into long 'ribbons' to place in the mold/form. 
A larger Industrial Extruder (like this one on Amazon) is suited for shops making concrete countertops daily.  It comes with different "dies" to shape the clay into 'filets' that are easy to use.  Some customers have made their own 'die' using a blank piece of metal and a Dremel, for this extruder, so the clay comes out almost perfect for the shape of the desired countertop edge. 
Clay as Caulking vs. Silicone?
For the purposes of sealing, Mold Making Concrete Caulking Clay can often be easier to work with than hot glue or silicone caulking, and doesn't need any time to dry like silicone.  Clay is recyclable and can be used over and over in forms and molds.  
Any mold or form can be quickly sealed with clay. This is a common practice that helps prevent concrete or rubber mold making material from leaking.  Using clay instead of silicone for concrete forms is great because not only is the clay reusable, but there is no wait time required for it to dry (like silicone).  Once the Mold Making Concrete Caulking Clay is in the corners, you can proceed directly to casting the concrete piece!
Worked great
Actually used it to seal the edge of a mould I built to repour a wall face out of concrete. It worked well for that. Sealed the clean mold edge well to the existing inconsistent wall.
faster than caulk
started using this for corners in my forms and love how fast it is to smooth out and not have to wait for silicone to dry so we can form and pour all in a few hours now