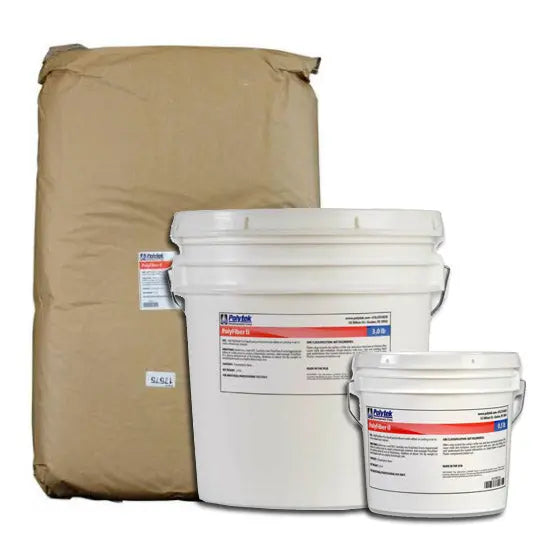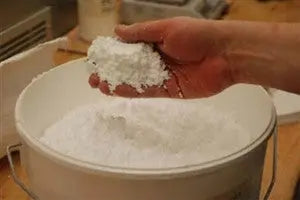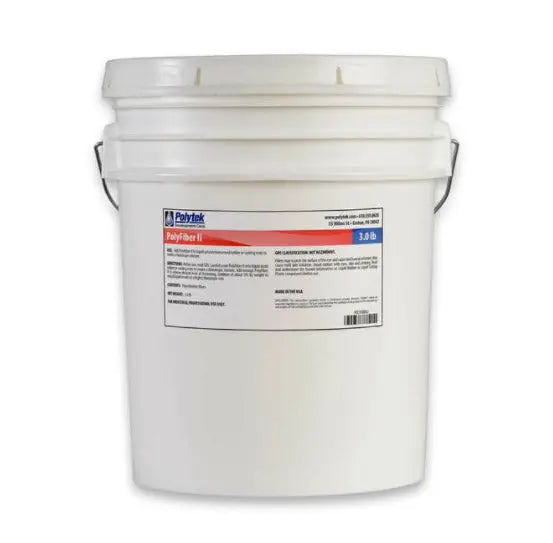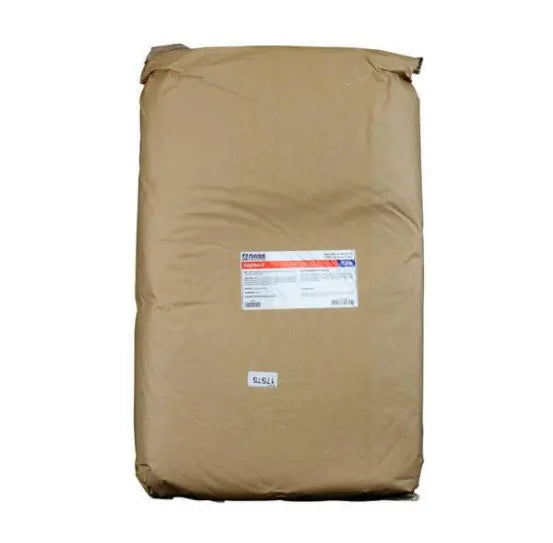 Poly Fiber II - Filler Thickener for Plastics and Mold Rubbers
Ships from Pennsylvania
(Click for average Ground delivery map
)
Shipping:
This Product can take 2 to 3 business days to ship out.
Shipping:
This Product can take 2 to 5 business days to ship out.
Ships via FedEx/UPS only
WARNING: This product can expose you to chemicals which are known to the State of California to cause cancer. For more information, view the product SDS, or go to  www.P65Warnings.ca.gov
POLYFIBERII - THICKENER FOR LIQUID PLASTIC AND RUBBER
Used to thicken polyurethane rubbers and plastics for making brushed molds and shells.
PolyFiberII is like Fumed Silica (& brands such as Cabosil), but PolyFiberII offers the benefit of less airborne particles.
Turns a pourable mold rubber such as Poly 74-20 into a brushable system with any level of thickening desired - thin for a face coat or thicker for subsequent coats.

Also makes a pourable plastic such as Poly 1512X into a highly versatile, brushable consistency for making lightweight mother molds or mold shells.
Thickened plastics can be used to create thin, lightweight, laid-up castings.
Add up to 5% by weight, to thicken the rubber. (ie. if mixing 10 lbs of Rubber, you can add up to 0.5 lbs of PolyFiber II).
Sold in 1 Gallon (0.5 lbs), 5 Gallon Bucket (3 lbs), and 15 lb. Bag.
Download: PolyFiber II Series Safety Data Sheet: MSDS.
Poly Fiber II
I was looking for a cheaper yet equally as quality substitute for a thickener I was using and came across this. Works just as well as it's competitors at a fraction of the price, I highly recommend this.