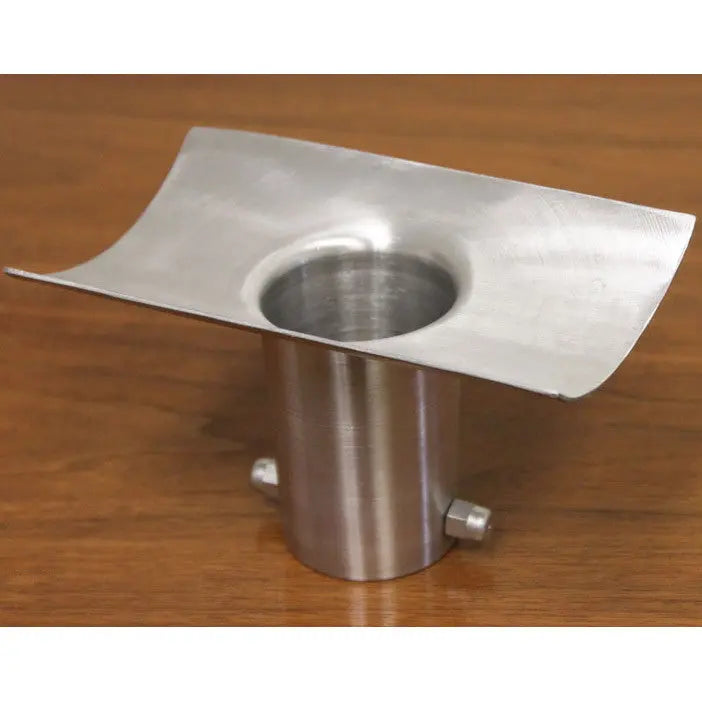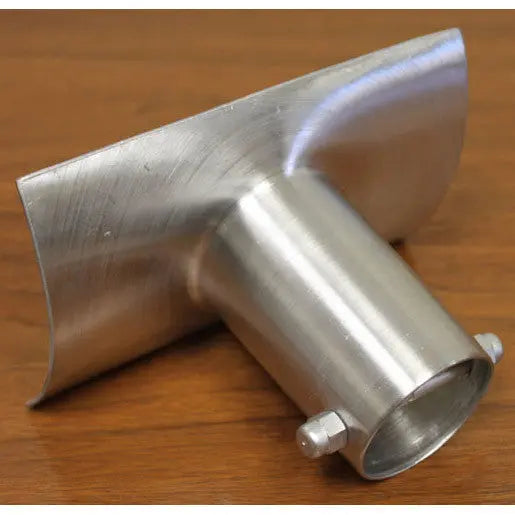 Rain Chain Gutter Installation Kit Half Round- Aluminum
Ships from California
(Click for average Ground delivery map
)
Shipping:
This Product can take 2 to 5 business days to ship out.
Ships via FedEx/UPS only
Rain Chain Gutter Installation Kit Half Round- Aluminum
Aluminum, Half Round Gutter Installation Kit for 5" and 6" rounded gutters using a Rain Chain.
This Installation Kit replaces the V-hook that normally comes with each Rain Chain.
This is the perfect accessory to make your rain chain installation easy and work perfectly! This reducer drops into a 2 1/4" gutter hole. Your rain chain hangs from the bolt at the bottom. The water is directly downward onto the rain chain for maximum waterflow efficiency! Made of pure, thick unfinished aluminum.
Why use this Gutter Installation Kit with your Rain Chain:

Some gutters have a hole only, no flange, spout or outlet tube. Water tends to swirl out of a hole like that, missing the rain chain. Water also sticks to the underside of the gutter, dripping off up to several feet away.
Some gutters have an opening that is larger than the rain chains link or cup. In this case, a lot of water will miss the chain at the top. The Installation Kit directs the water onto (or into) the chain, helping it to function with maximum efficiency.
Easy to remove. Hanging the chain from the bolt at the bottom of the kit allows for easy removal and installation, and is a more secure method of attachment.
The Installation Kit is visually pleasing, and a great addition to the Rain Chain look.
Rain Chain Gutter Installation Kit Half Round- Aluminum Specifications:
Top Dimensions: 3 3/4" (curved) x 6"
Outlet Length: 3"
Outlet Diameter: 2 1/8" tapers to 1 7/8"
Sleeve Dimensions: 3 1/4" x 4 3/4"