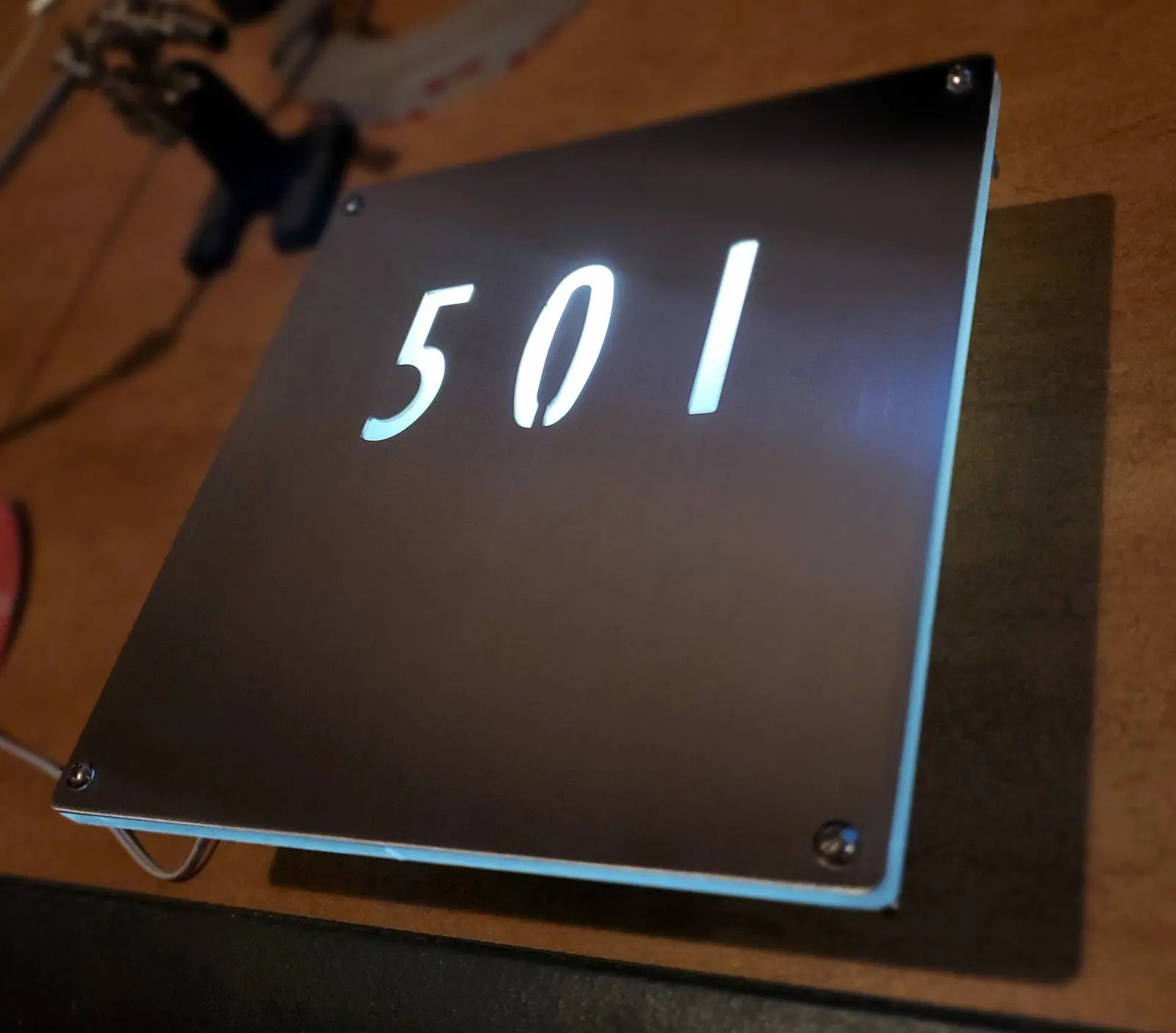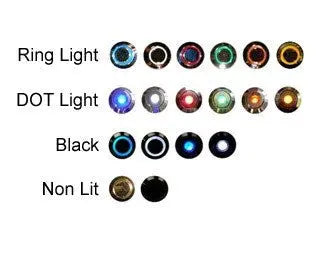 Custom Signage Backlit Room Number Panels

Shipping: This Product can take 4 to 8 weeks to ship out!
Custom Signage Backlit Room Number Panels
Room Number Signage, Designed for larger-scale needs (hotels, apartments, condos, office buildings, etc.)
Made of solid 16 gauge stainless Steel. Backlit panel is made of a frosted acrylic, illuminated with LEDs.
Available as a sign only, or with optional Doorbell Button, and/or potentially adding Braille (Contact us if you need Braille, as it may not be something we can add but we will try).

Doorbell styles can be seen in the product images above.  Type in the style of doorbell button desired in the Custom Notes text box above.

Backlit Panels are illuminated by low voltage LEDs, using very little electricity and have a lifespan of approx. 11 years.
For large orders (100 or more pieces): Plaques can be completely custom built to your needs and specifications. Contact Us for custom orders.
1 Year warranty.
Specifications Custom Signage Backlit Room Number Panels

View NP-RECTANGLE Data Sheet.
View NP-ROUND Data Sheet.
Standard size:

NP-CUSTOM- Custom size/shape, costs vary.
NP-RECTANGLE - 3.5" Wide, 4.5" High.
NP-ROUND - 5" Diameter.

Stainless Steel Faceplate: 16 gauge. Backlit Illumination Panel: 1/4" to 1/2" thick (can vary based on need).
Some space is required behind the panel for the optional Illumination Panel's wiring and the doorbell button to fit

(minimum 0.75" diameter hole by 1.5" deep for LED doorbell, 3/4" deep for non-lit doorbell)

.
Power Required (For Illumination and/or Doorbell Button options): 8-16 Volts AC or 6-12 Volts DC.
LED Power Consumption:

NP-R (Rectangle)- Backlit Panel: 2.4 Watts.
NP-RND (Round)- Backlit Panel: 4.8 Watts.
LED Doorbell Button: 0.32 Watts.
Looks Great
Just received the custom doorbell sign and it looks great. It will make any house look great when someone comes to visit