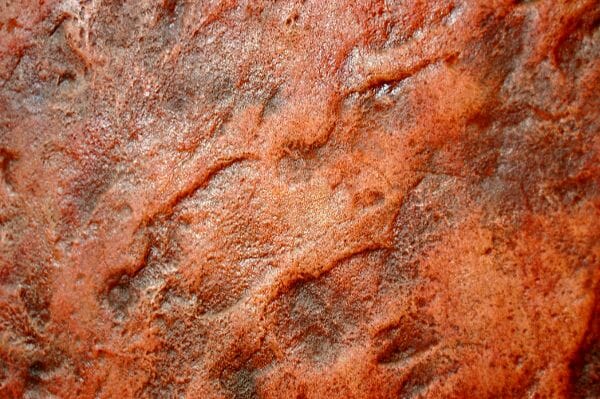 Seamless Concrete Stamp River Slate
Ships from Illinois
(Click for average Ground delivery map
)
Shipping:
This Product can take 5 to 10 business days to ship out.
Ships via FedEx/UPS only
Seamless Concrete Stamp River Slate Tennessee
This seamless stamp skin is a nice slate texture, matched to the Tennessee Slate concrete stamp mat patterns, and can be used to touch up those stamps, or used by itself to create a seamless textured concrete.

Gentle Slate texture
Matches the Tennessee River Slate Tile Stamps (sold here)
No major leading lines to worry about matching up
Feathered edges for easy overlapping
Great for overlays or stamp jobs
Texture 'seamless' concrete stamps are simple to use
Seamless Concrete Stamp River Slate Stamp Options: 
20" x 20" Stamp Size- No Handles (used for a touch up stamp or small projects like countertops and steps)
How to Stamp Concrete Basics (Seamless Textures)
Step 1: When concrete is placed, troweled, and ready to start stamping on: begin by applying our Liquid or Powder Release (sold here) evenly across the desired application surface of the skin(s) being used to create your stamped concrete.
Step 2: When using multiple skins for your project, overlap the edges of the seamless skins by approximately 4 to 6 inches to ensure even coverage and consistent impression.
Step 3: Tamp down the skins using firm, consistent pressure and appropriate tamping tools. Avoid walking over skins on the balls of your feet, or tamping at the overlapping edges, as these may cause unwanted impressions in your finished concrete and the seamless effect may be disrupted.
Step 4: When your Seamless Concrete Stamp River Slate has been thoroughly tamped, peel back an edge to check that the impression is properly stamped. If you are satisfied with the results, slowly and gently bend the skin edges up towards you, like a taco, and lift the skin away from the concrete surface before setting it aside.  Turn stamp 90 degrees each time you pick up and place back down to repeat.