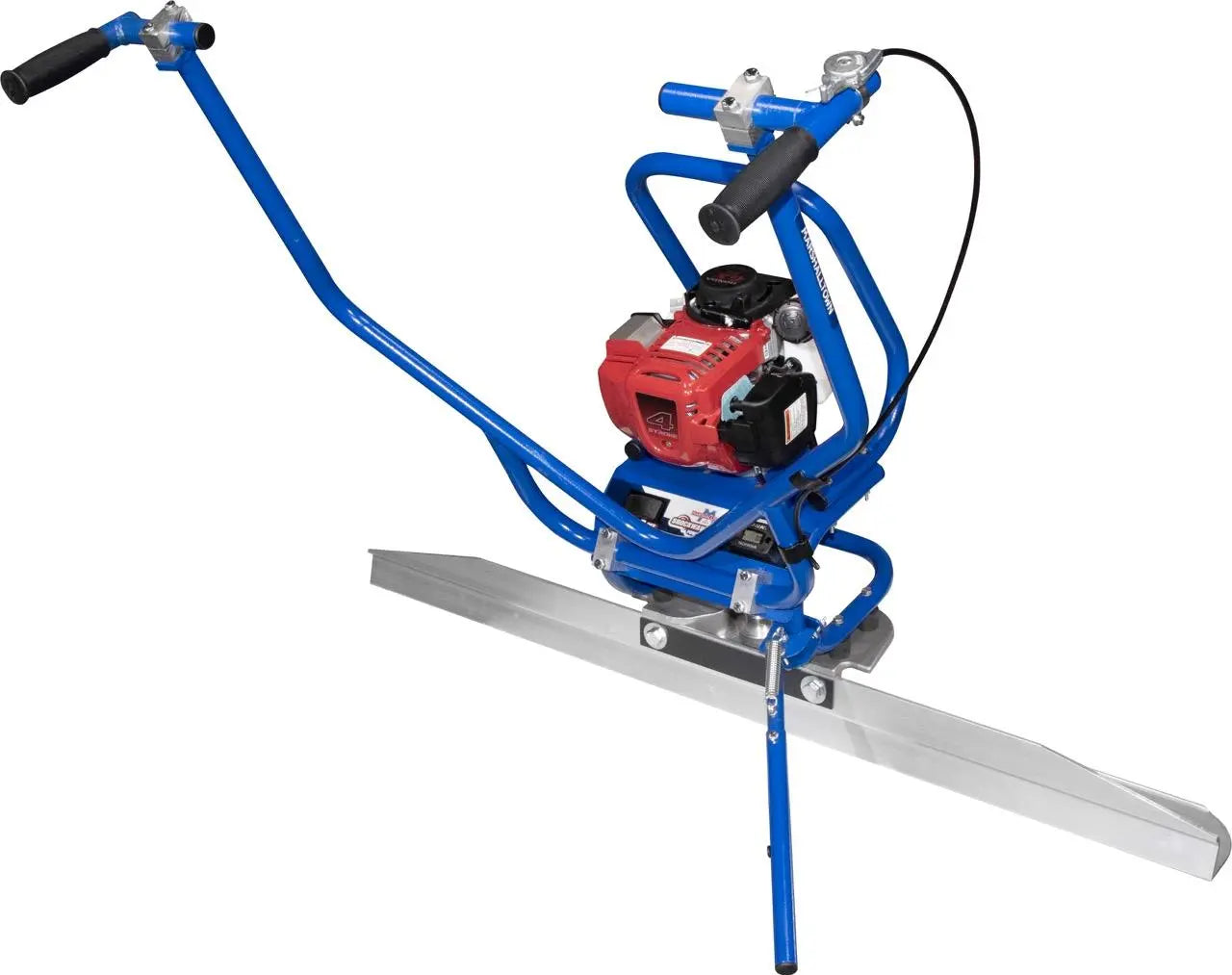 Shockwave™ 2.0 Power Screed
Ships from Iowa
(Click for average Ground delivery map
)
Shipping:
This Product can take 5 to 10 business days to ship out.
Ships via FedEx/UPS only
Shockwave™ 2.0 Power Screed
The new and improved Shockwave™ 2.0 has a unique frame which provides superior engine protection (over 1 lb. lighter than the Shockwave ™ frame design). Also new to the design is the 9" industry standard hole spacing for the blade attachment. Additionally, this Power Screed has excellent vibration dampening to reduce user fatigue, has fully adjustable handlebars and grips, and includes an onboard tachometer/hour meter which is ideal for rental and scheduled maintenance. Included is a bolt-on kickstand. The Shockwave™ 2.0 is Made in the USA with Global Materials.
Unique frame design provides superior engine protection and makes for easy transportation

Excellent vibration dampening (little vibration passed on to operator)

Onboard tachometer/hour meter great for scheduled maintenance

Industry standard 9" blade attachment hole spacing

Bolt-on kickstand keeps unit upright when not in-use

Made in USA with Global Materials