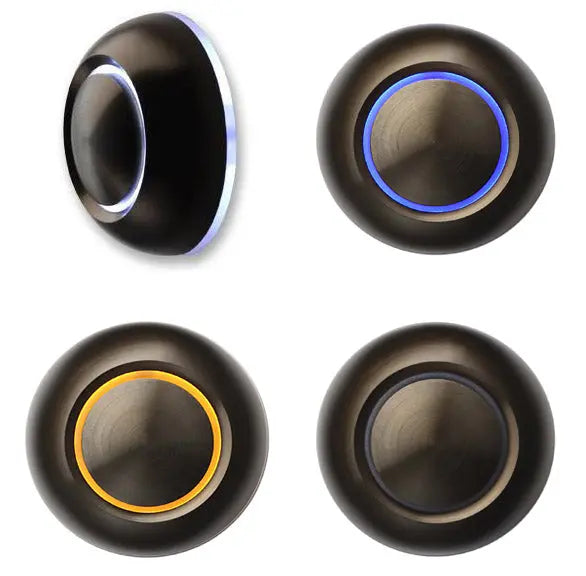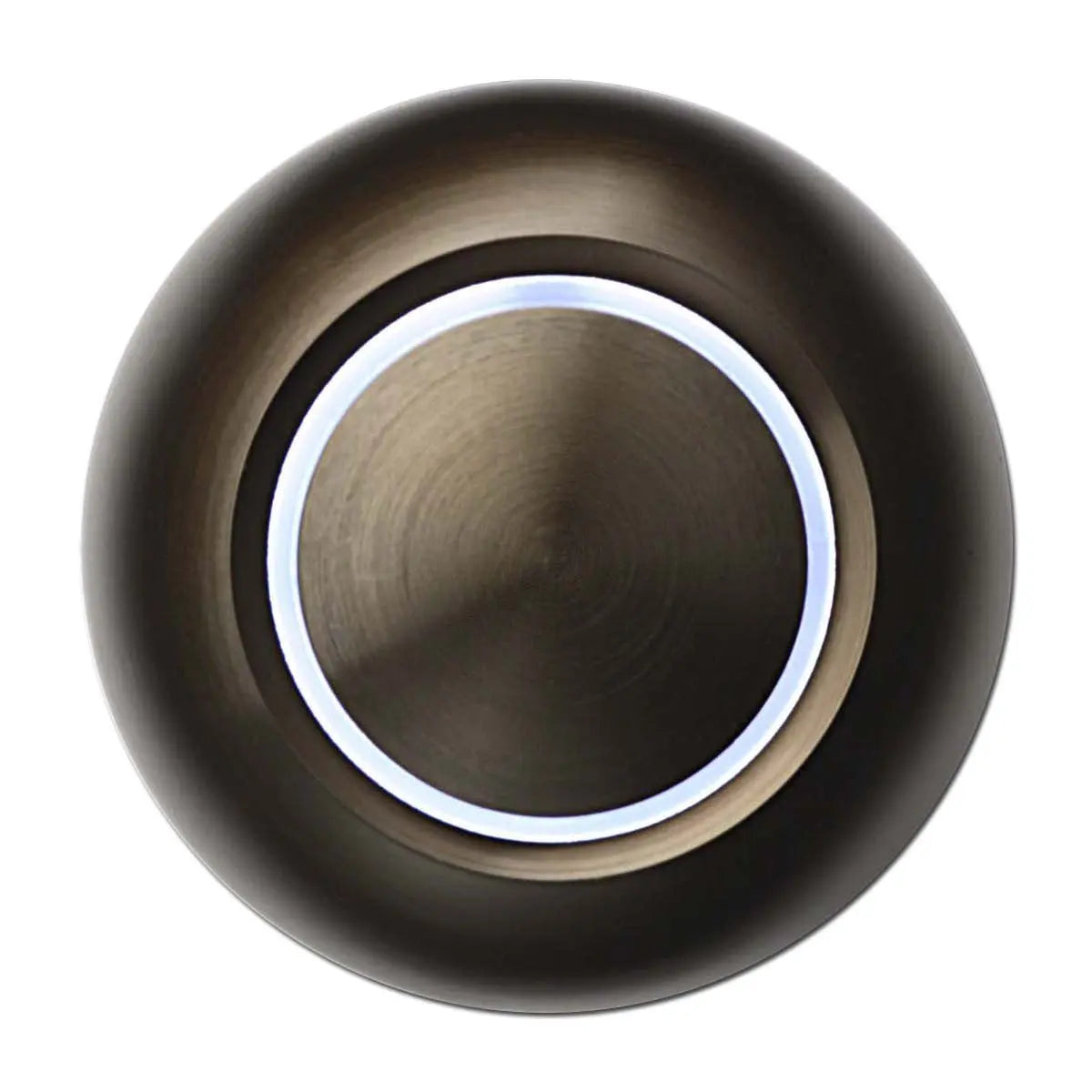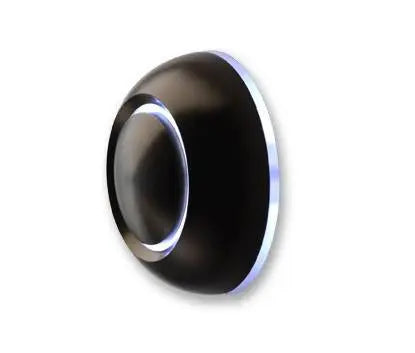 Spore Doorbells - TRUE LED Doorbell - Bronze Finish
True Doorbell Color:
White
True Doorbell Finish:
Architectural Bronze
Fast Ship:
Usually takes 1-2 business days to ship out.
Ships from Oregon
(Click for average Ground delivery map
)
Spore Doorbells - TRUE LED Doorbell - Bronze Finish
The True Doorbell by spOre bridges the gap between modern and traditional design.

The bronze True doorbell button has an architectural anodized

 satin 

finish that won't fade. This finish matches well with bronze

 

and aged brass hardware finishes. 

An all-metal push button is surrounded by a thin halo of LED-illuminated color, which also reflects against the mounting surface.
Substantial in feel but narrow in diameter, True mounts well to narrow doorjambs and other tight applications.

LED color is very vibrant and efficient, using less that one watt, and will last approximately 11 years.
Applications include call buttons, interactive displays, garage doors, home automation, security systems or as low voltage decorative light points.
The TRUE doorbell is available in multiple finishes and colors.  Aluminum, Black, and Bronze finishes, and three LED illumination colors, as well as a non-illuminated option.
Specifications Spore Doorbells - TRUE LED Doorbell - Bronze Finish

LED Color: Available in White, Blue, Orange, or a Non-Lit version.
Finish: Satin Bronze.
Measurements: 1.80" Diameter, 0.75" Depth.

Surface Mount Doorbell (no need for a hole in the wall- will mount flat to the wall).
Power Required: 8-16 Volts AC, 6-12 Volts DC. Power Consumption: Less than 1 Watt.
View True Doorbell Spec Sheet.
1 year manufacturer warranty.