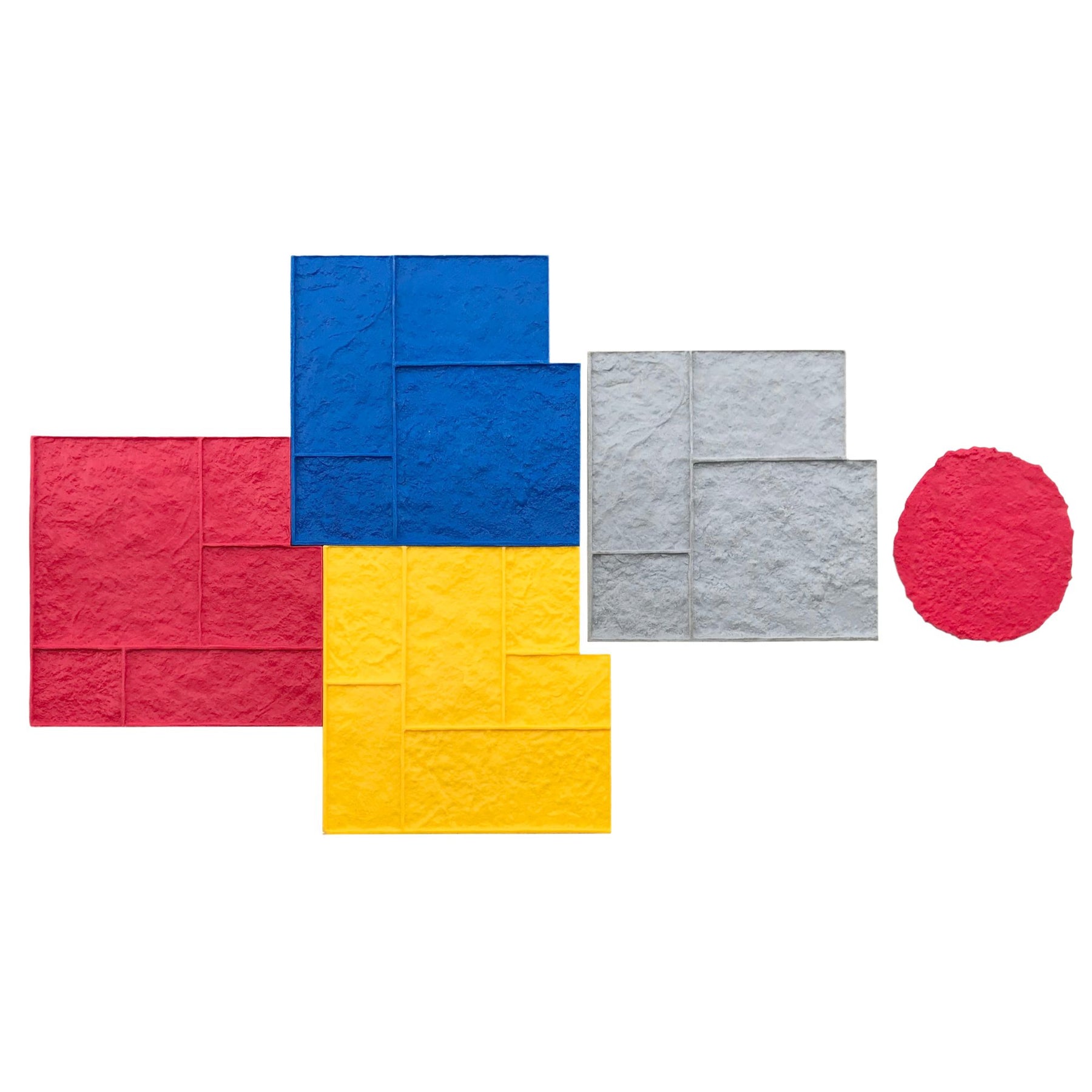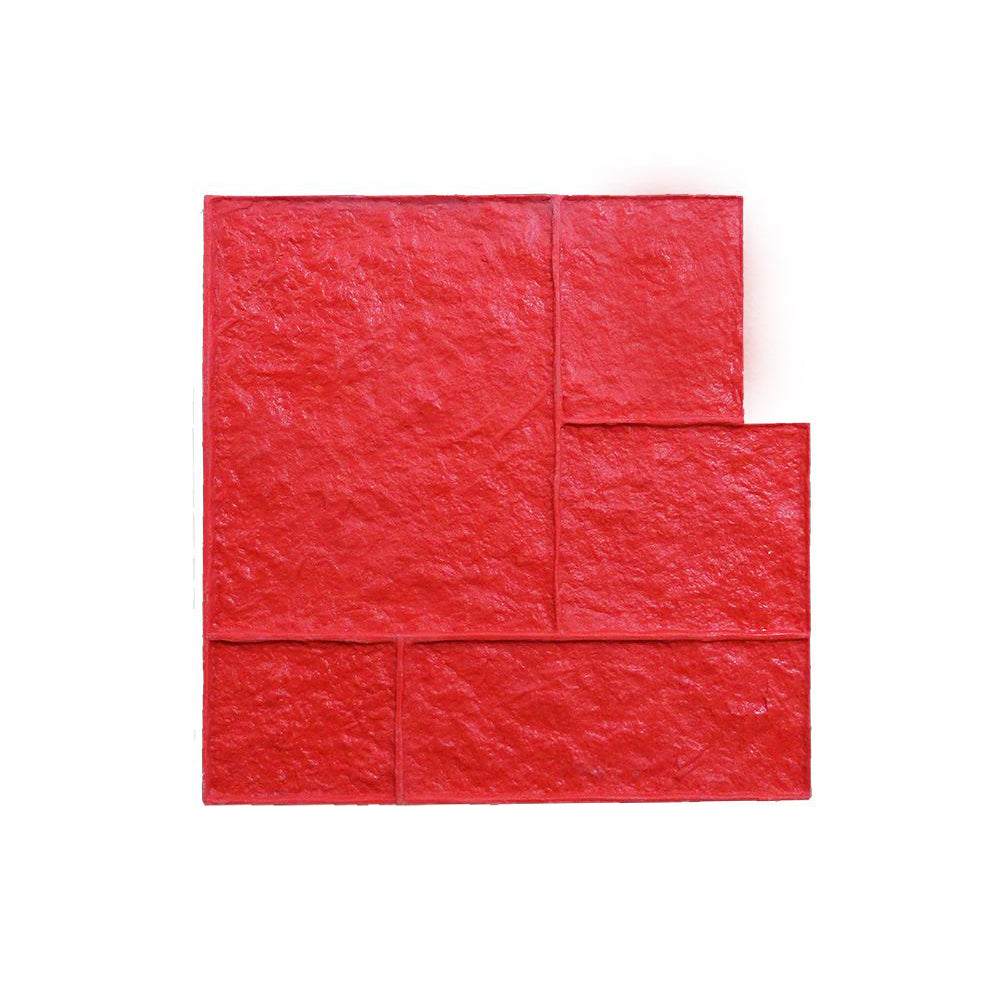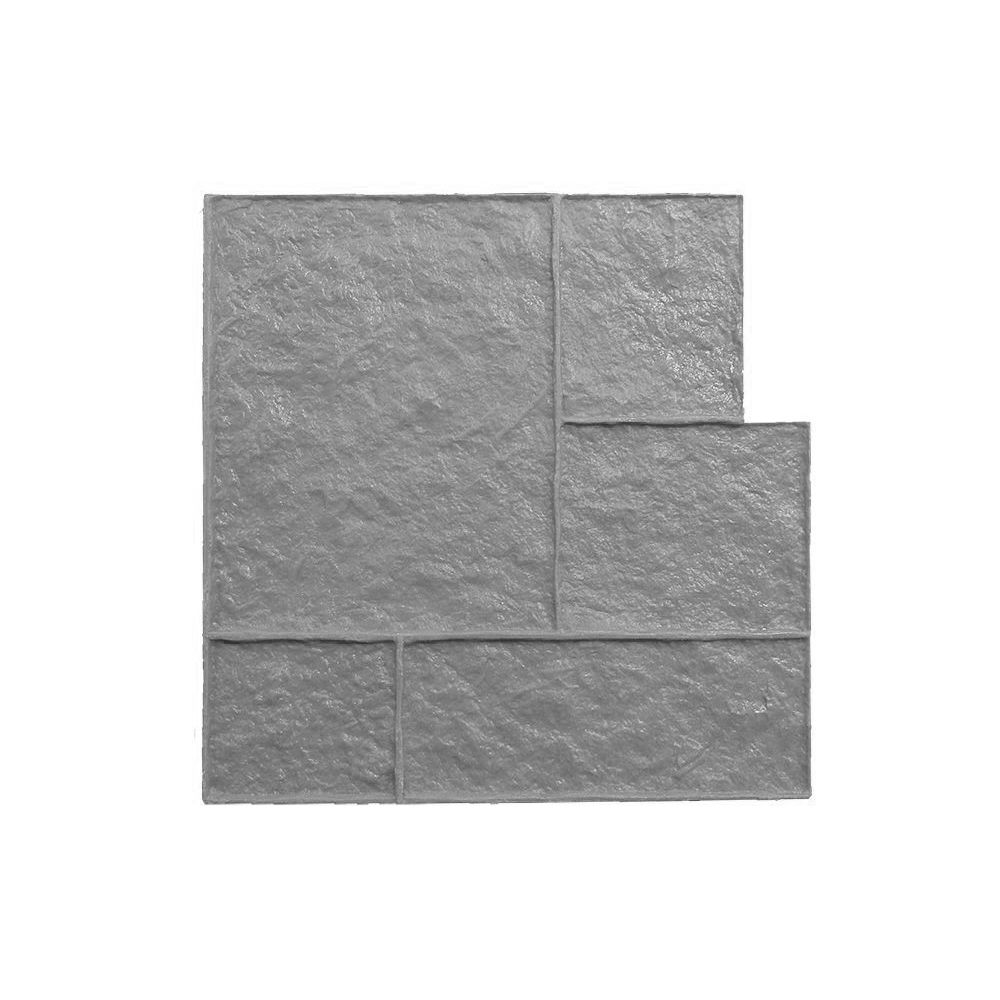 Stone Concrete Stamps - Three Rivers Ashler
Ships from Illinois
(Click for average Ground delivery map
)
Shipping:
This Product can take 5 to 10 business days to ship out.
Ships via FedEx/UPS only
Product Details:
Introducing the Three Rivers Ashler.  A stone ashler stamp design that contains more surface texture than any stamp before it.  It will allow your colors and antiquing products to really be shown off in the best way possible. The hand cut Illinois limestone will make a perfect surface when you really need to rich, custom look of hand laid stone tile.  If you are tired of the same slate ashler look found everywhere, change it up a bit.  Care was taken to provide a range of joint widths as with natural stone.
All new design departing from the usual slate ashlers.
Designed from hand picked stone tiles. 
PLENTIFUL stone texture.
For indoor or outdoor applications.
Stamp Options: 
5 Piece Set: Set of 5 stamps- 3 Rigid, 1 Floppy, 1 Touch up Skin
8 Piece Set: Set of 8 Stamps- 6 Rigid, 1 Floppy, 1 Touch up Skin
11 Piece Set: Set of 11 Stamps- 9 Rigid, 1 Floppy, 1 Touch up Skin 
15 Piece Set: Set of 15 Stamps- 12 Rigid, 2 Floppy, 1 Touch up Skin
18 Piece Set: Set of 18 Stamps- 15 Rigid, 2 Floppy, 1 Touch up Skin
Single Rigid Stamp (Blue)
Single Rigid Stamp (Red)
Single Rigid Stamp (Yellow)
Single Floppy Stamp