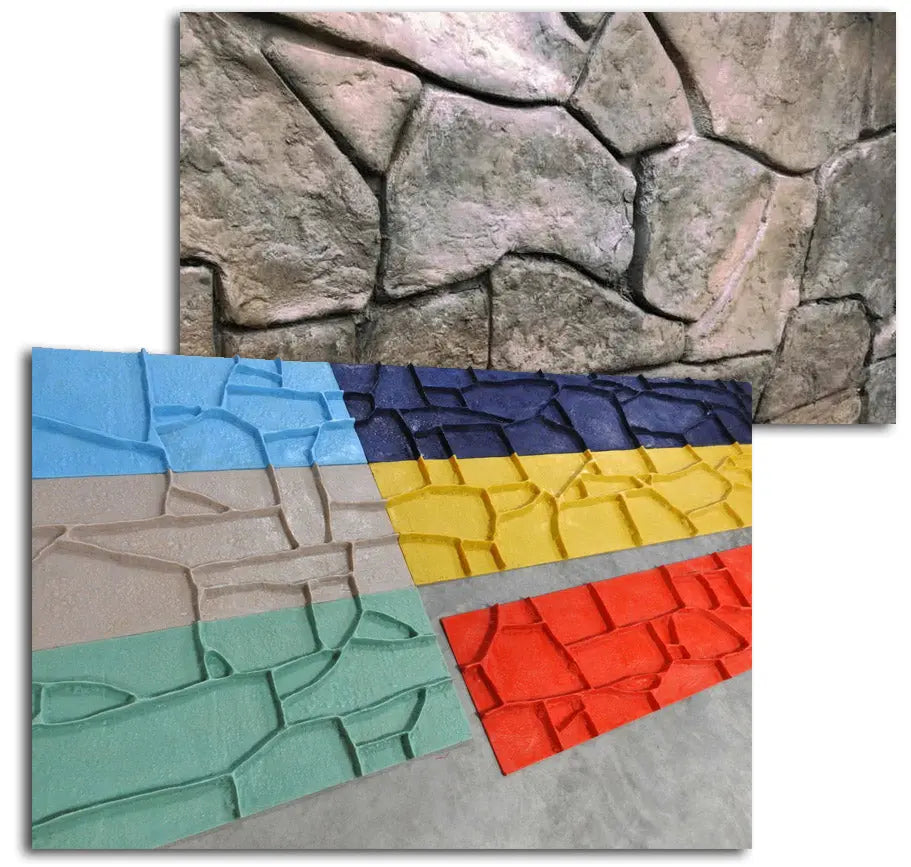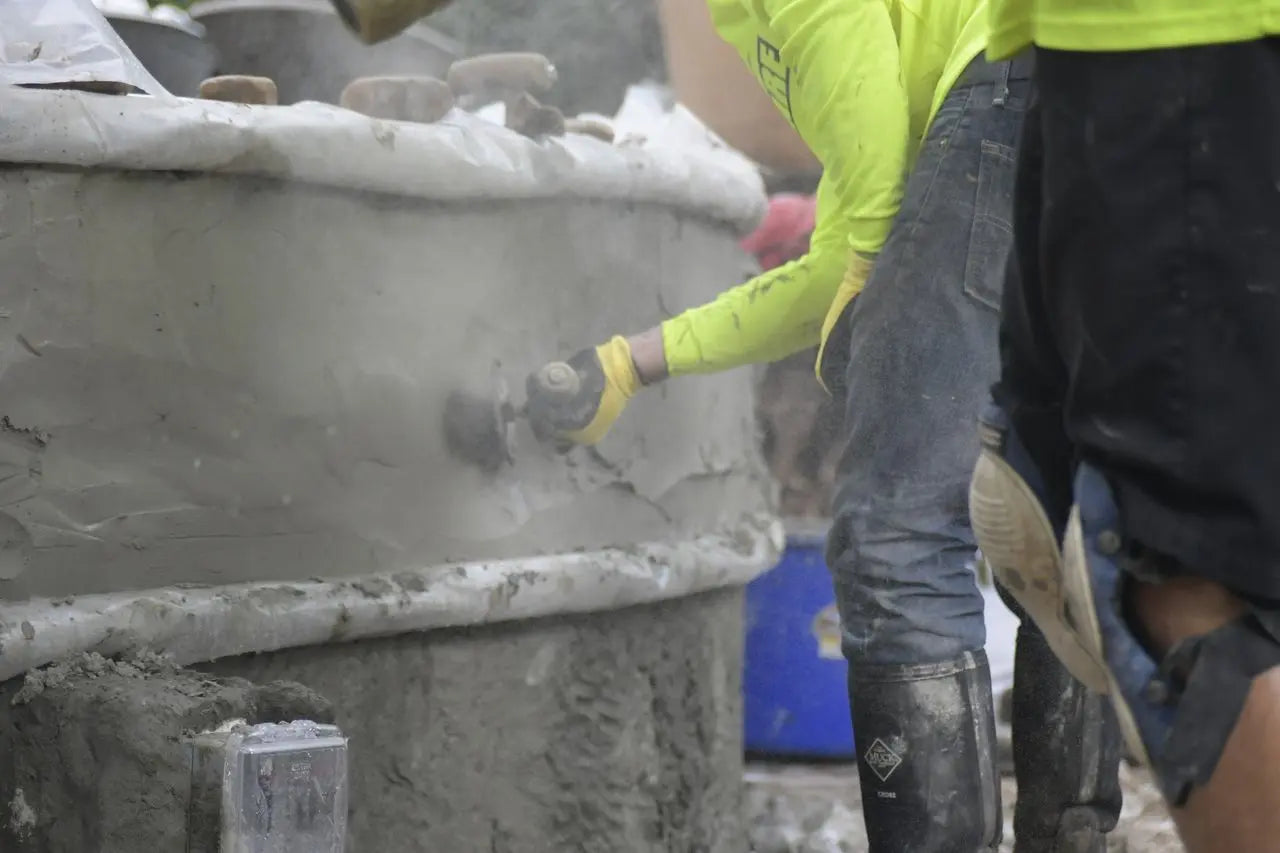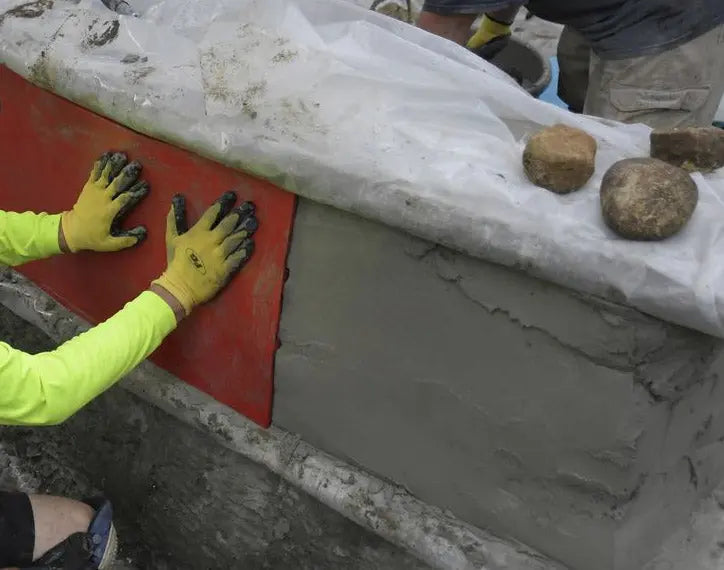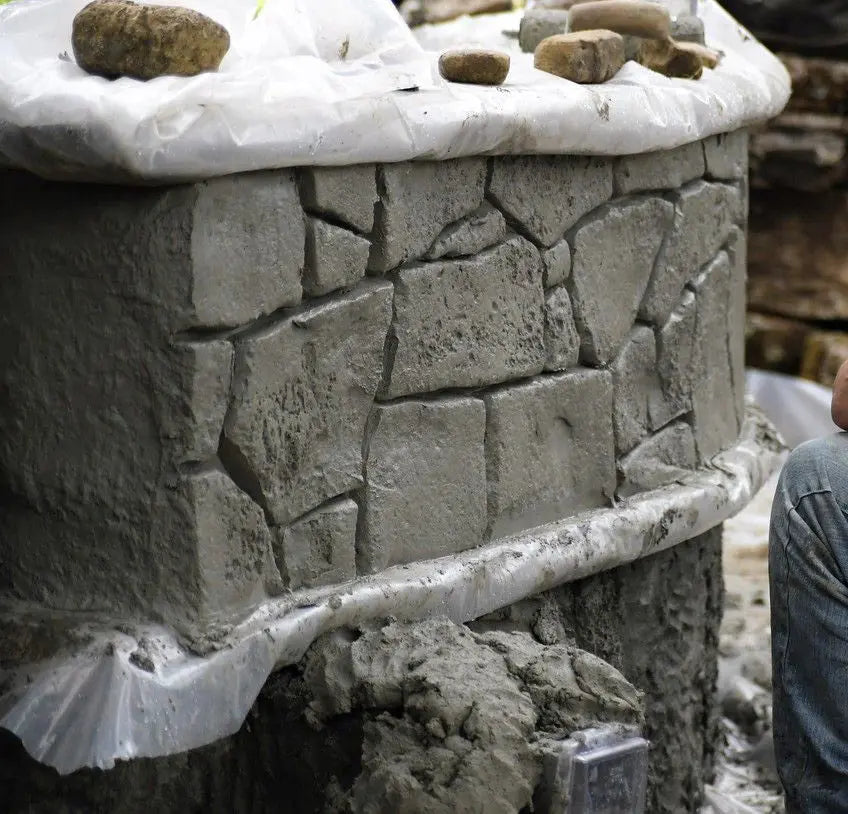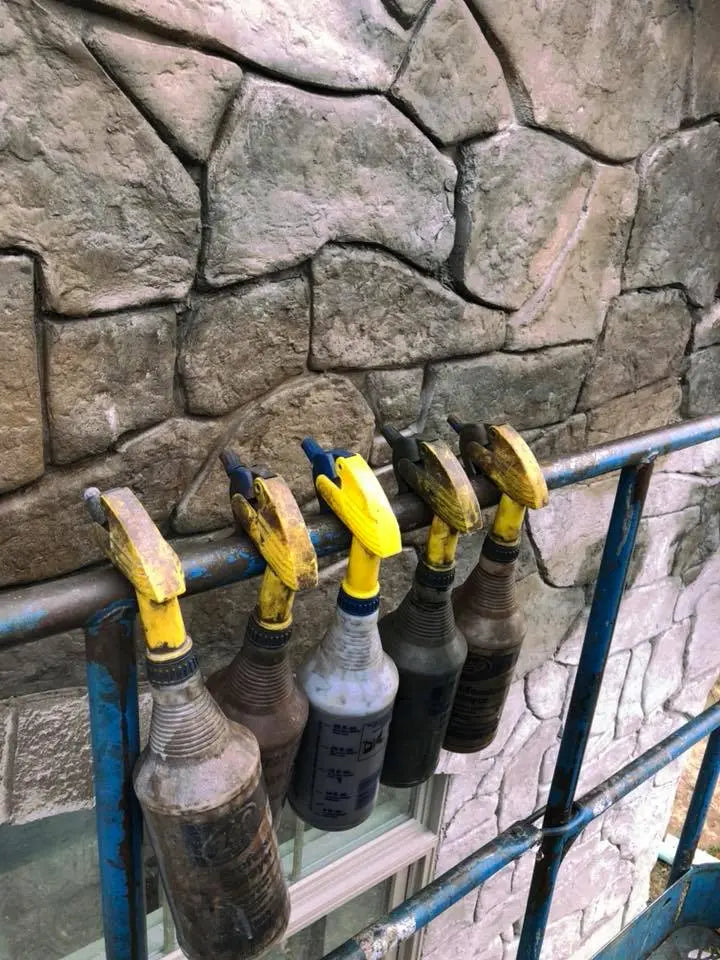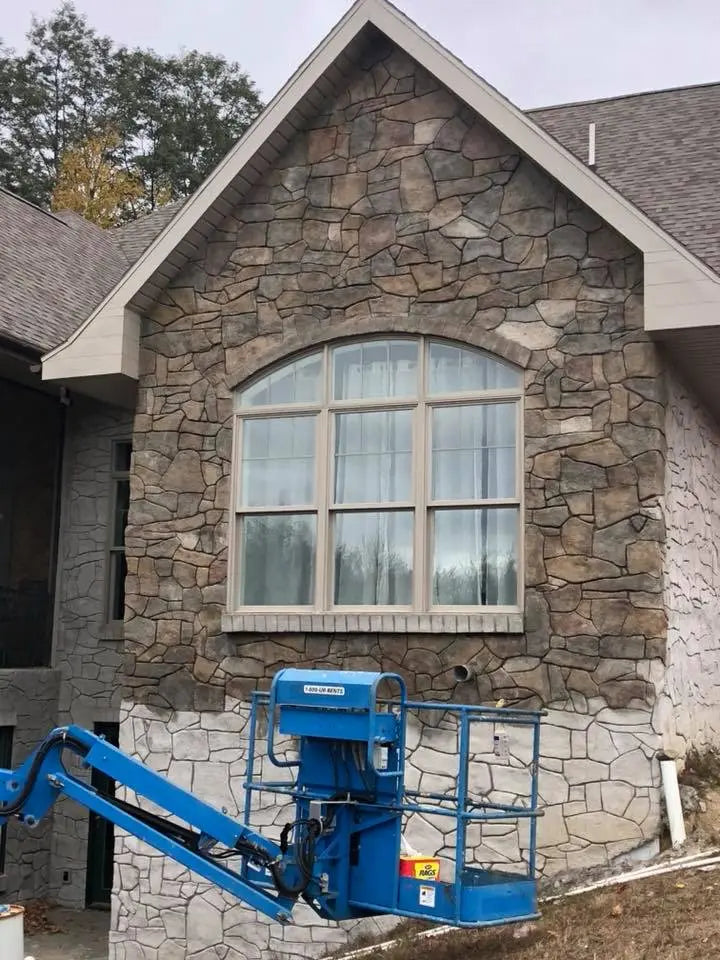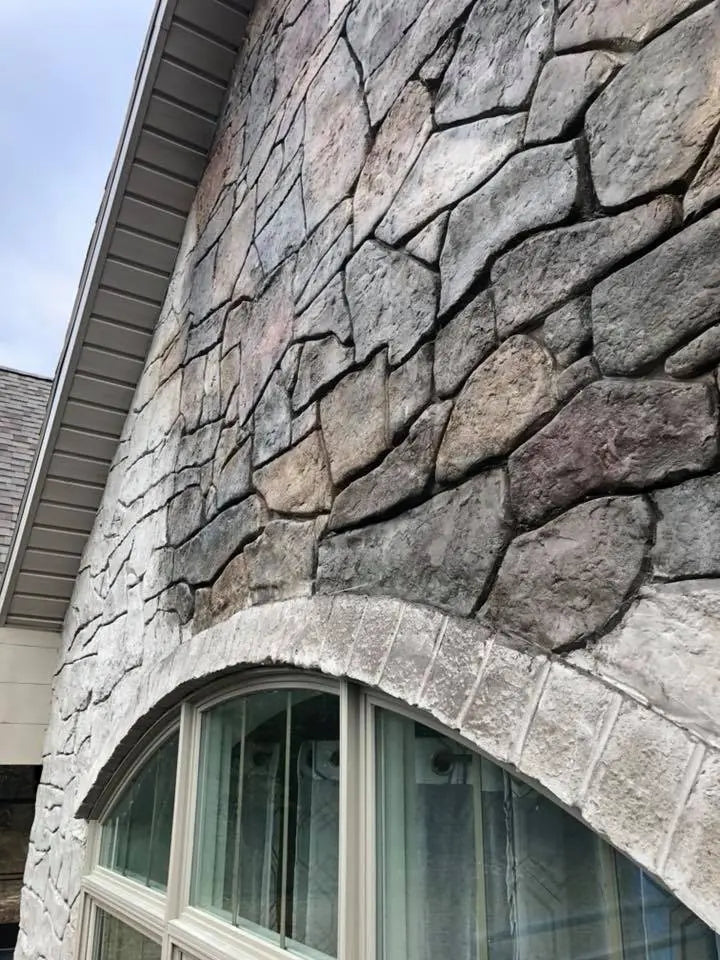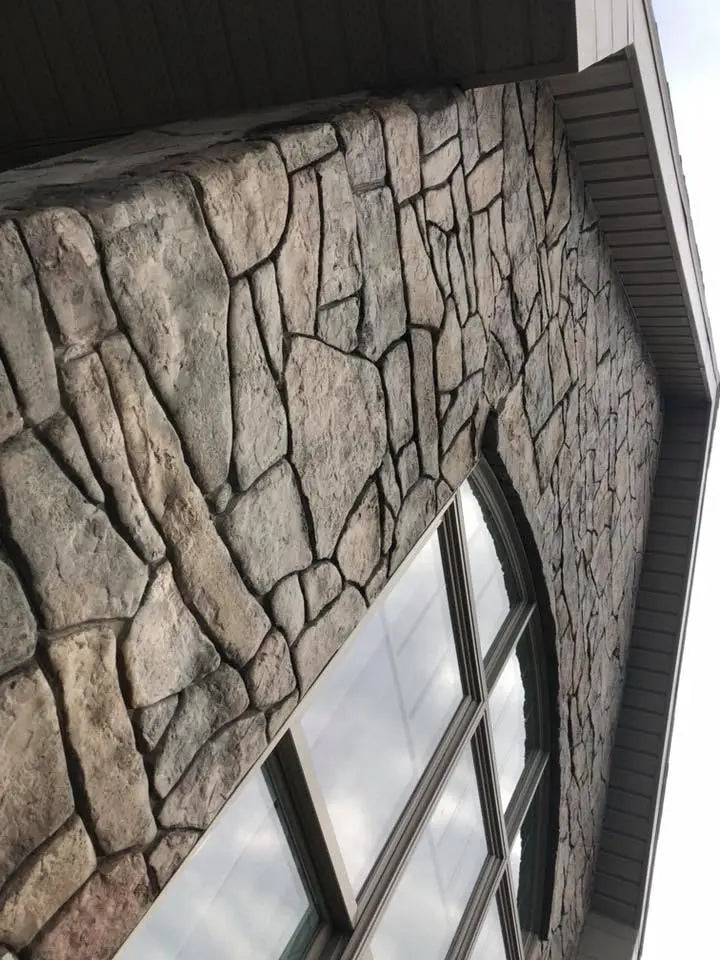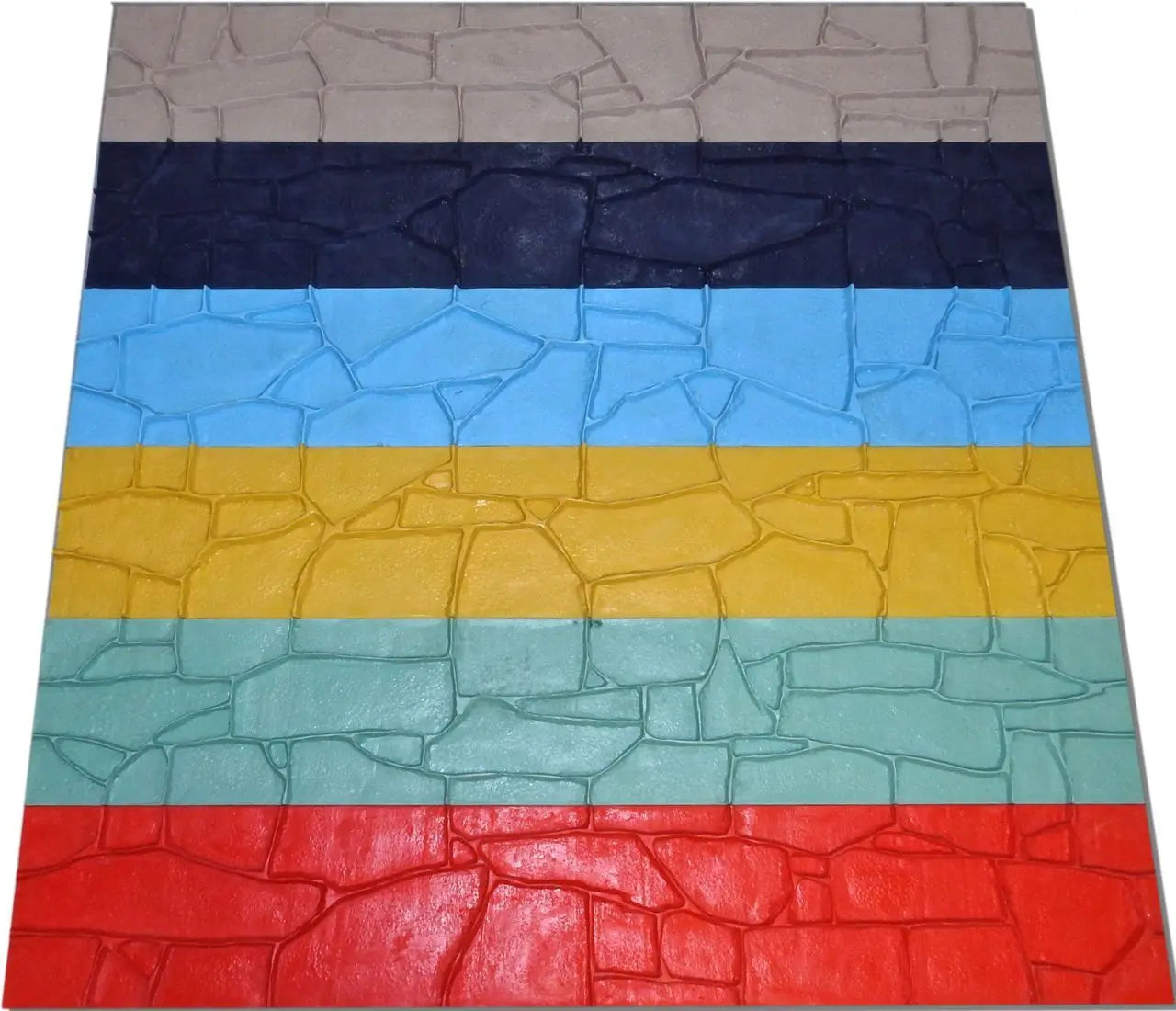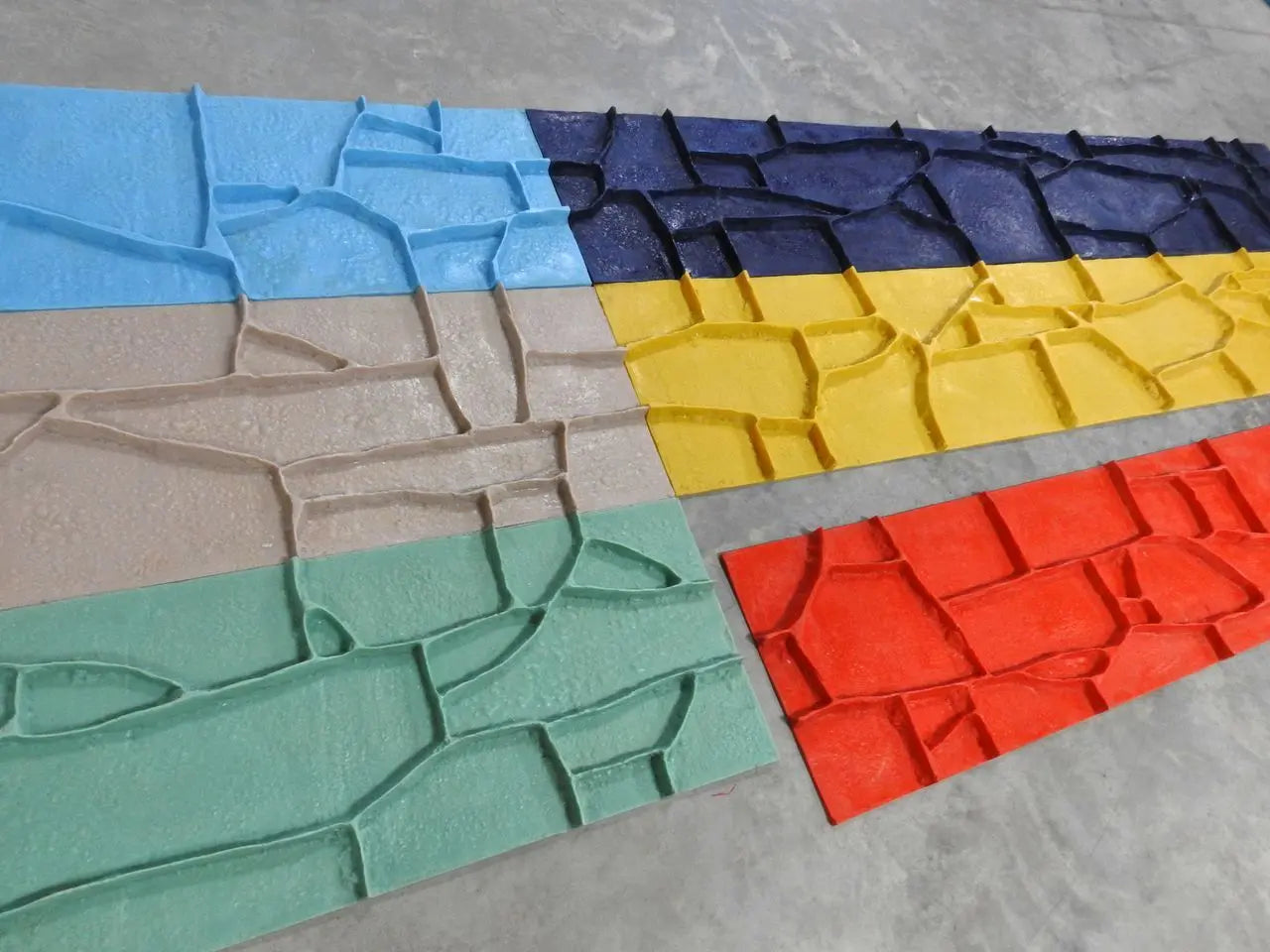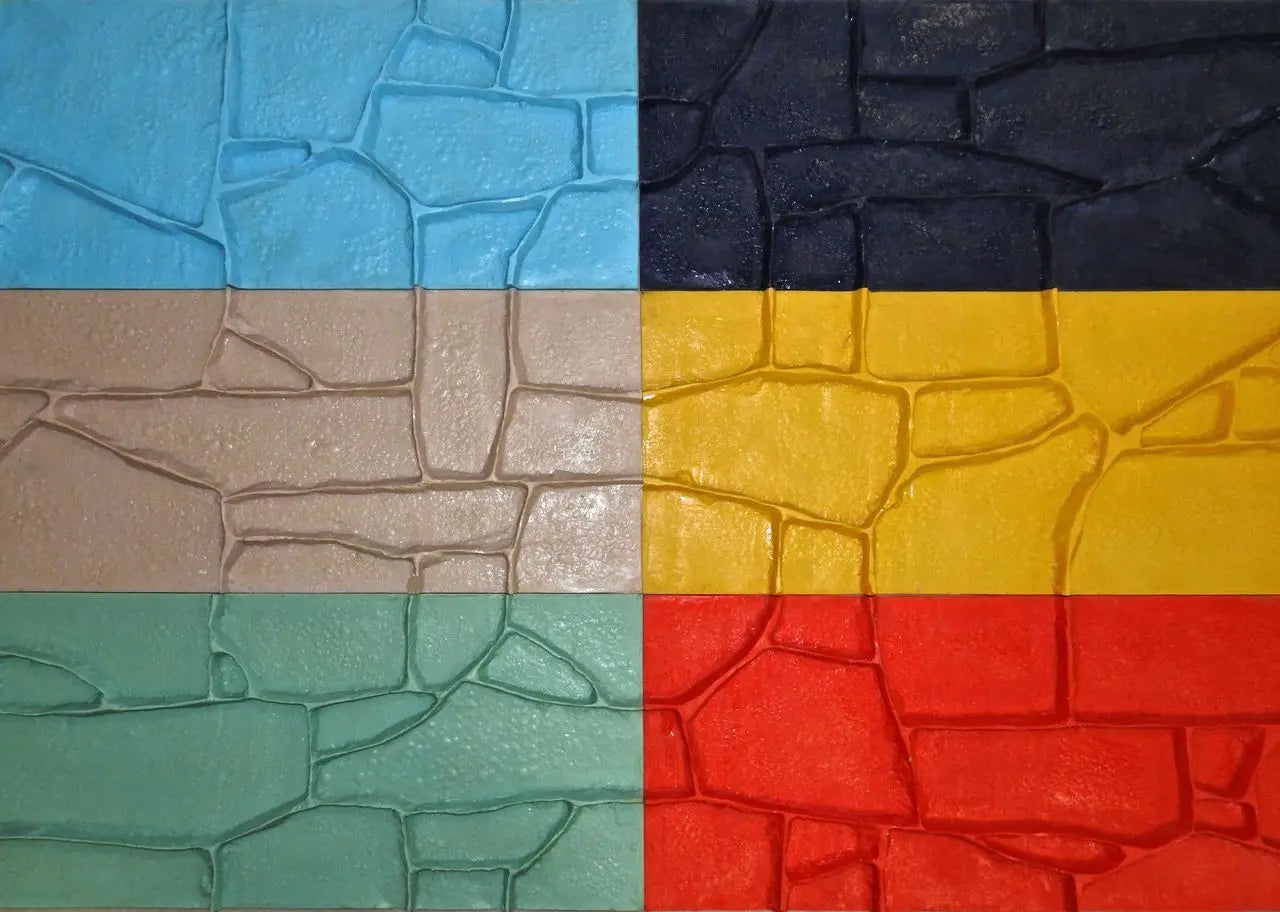 Vertical Concrete Stamp - Stone Matrix (6 Piece Stamp Set)
Ships from Illinois
(Click for average Ground delivery map
)
Shipping:
This Product can take 5 to 10 business days to ship out.
Vertical Concrete Stamp - Stone Matrix (6 Piece Stamp Set)
Detailed, competent designs
Stamps can be used in varying orientations to produce endless patterns
Up to one inch in relief
Set includes 6 full sized mats
Regular stamp size is 16" x 96"

Don't want the full 6 set of stamps?  We also have this pattern in a 3-Stamp set (sold here).
The Stone Matrix is a revolutionary tool for the decorative vertical concrete market. This tool allows anybody to dive into the world of vertical concrete with confidence. The Stone Matrix is a six piece template pattern system that is completely interchangeable with its partner pieces, top and bottom and end to end, which creates a different group of stones each time a tool edge meets a different edge. Unlike traditional patterned stamps that provide a very limited pattern offering, the number of Stone Matrix combinations are in the thousands. Even though current manufacturers produce high-quality stamping tools, there are still the intrinsic flaws in these systems, namely repetition of pattern design and texture. The very nature of this new design tool eliminates that issue entirely because each piece interacts uniquely with the others. The Matrix purposely displays very little in the way of surface texture and will rely on the installer to create their own textures by way of skins, rollers, and texture trowels further ensuring the uniqueness of each project. Each Stone Matrix piece is 8 ft. long and 16 inches tall so they make an impression very quickly and can allow an installer to complete a stone pattern on large walls in minutes instead of hours. 
The tools are most easily used by two people. Once a stamp is in, you just line up the next one to either end or directly above first stamp. The open ended grout line system takes care of the rest. The grout lines produced range from one inch to one and a half inches in depth and will vary in thickness and detail.  By using the LEDGE, TEXTURE SLEEVES, SKINS, AND/OR TROWELS, you can clean up and customize the design in no time.
The notion of stamping the outlining pattern of the design not only saves time for the artist but also reduces the clean out of the pattern by 99%. Both design and clean out account for the bulk of the time spent on the wall. The time saved can then be used in more productive areas of the project, such as tweaking the artwork itself to perfection. What was once the job of the most experienced person on the crew, creating the pattern can now be accomplished by the least experienced.