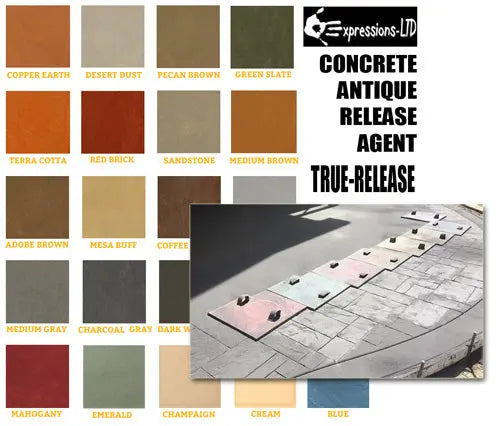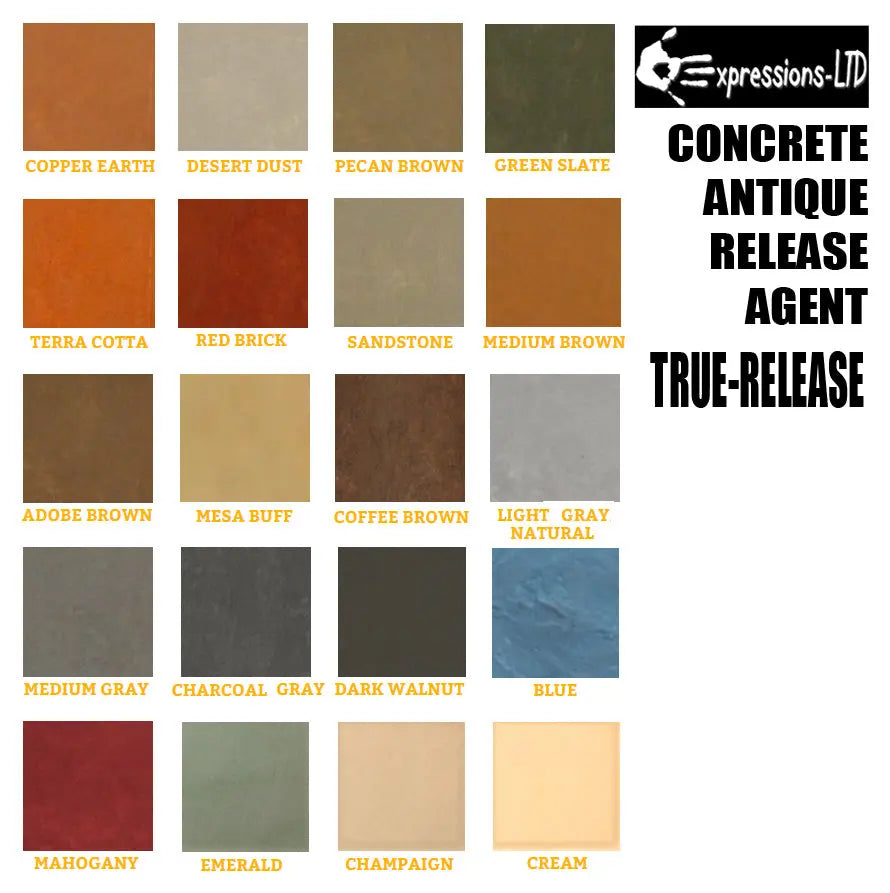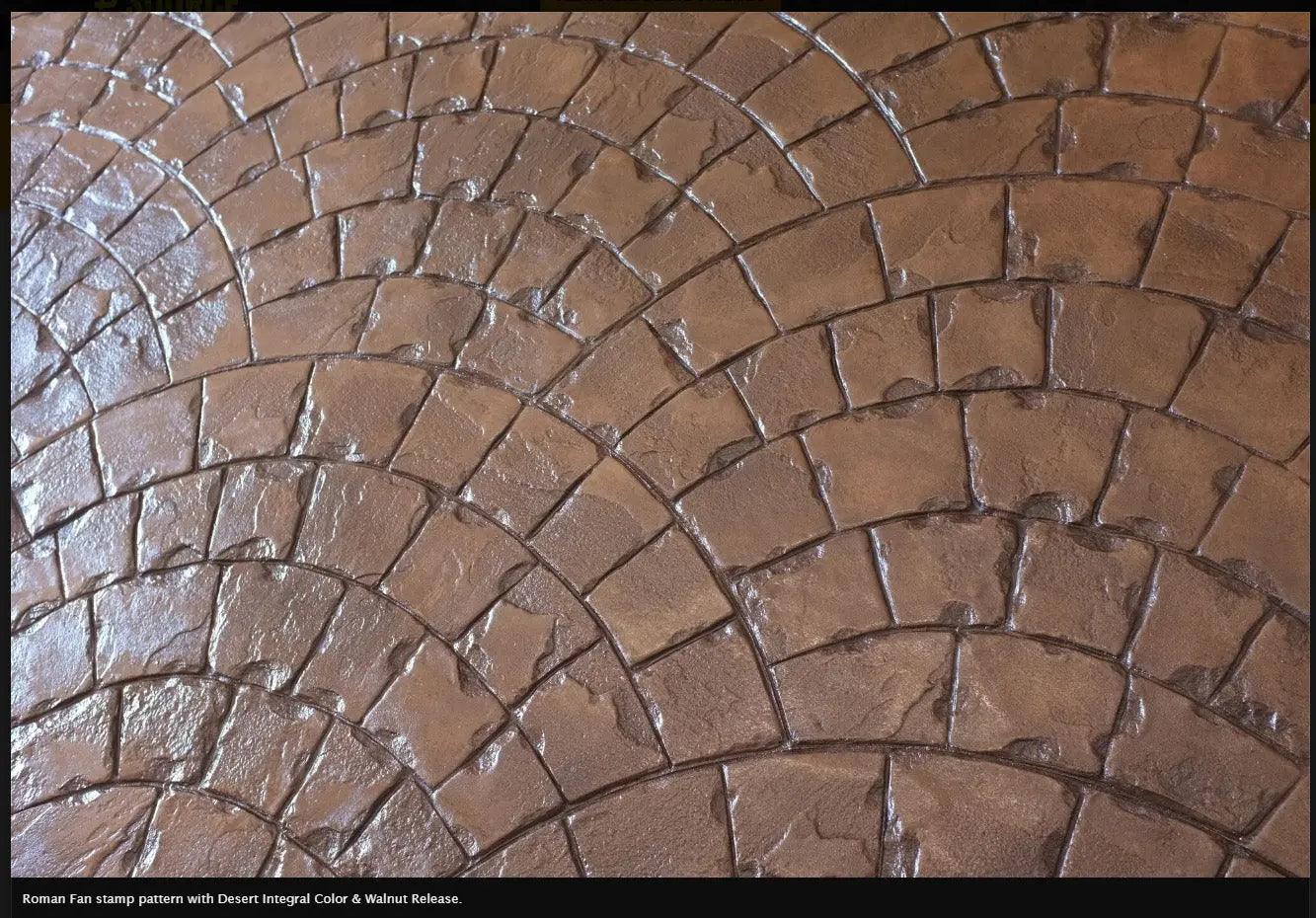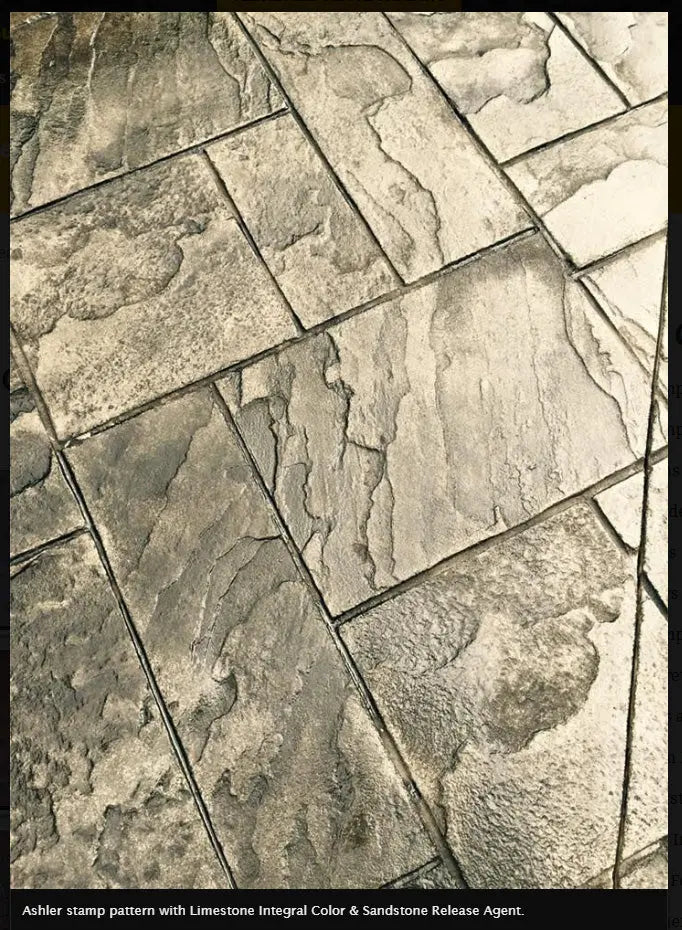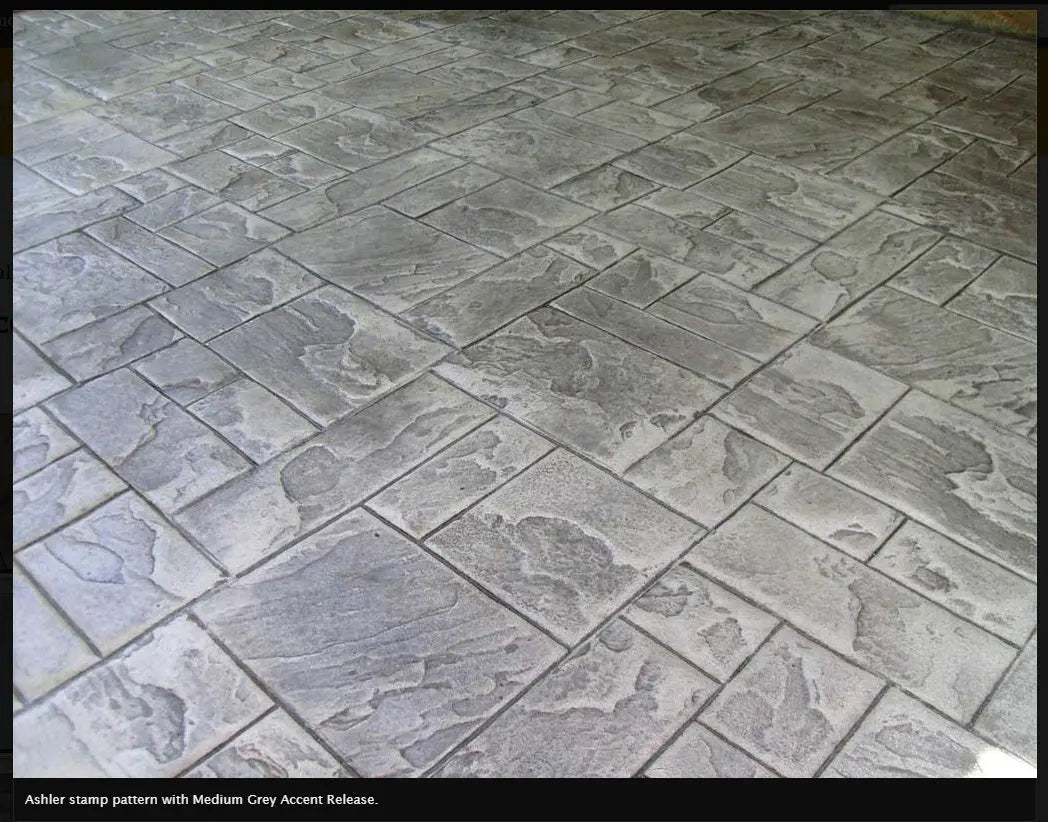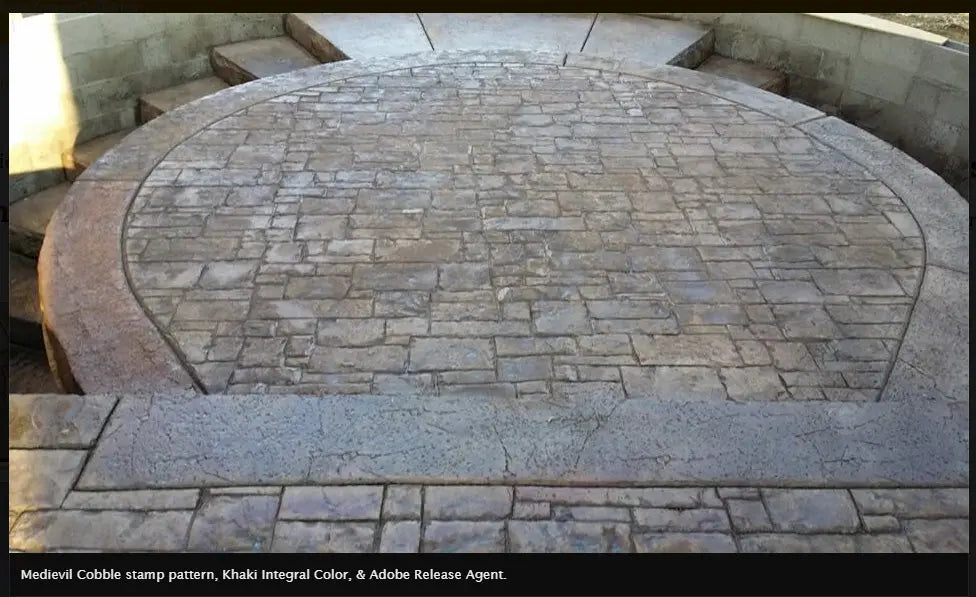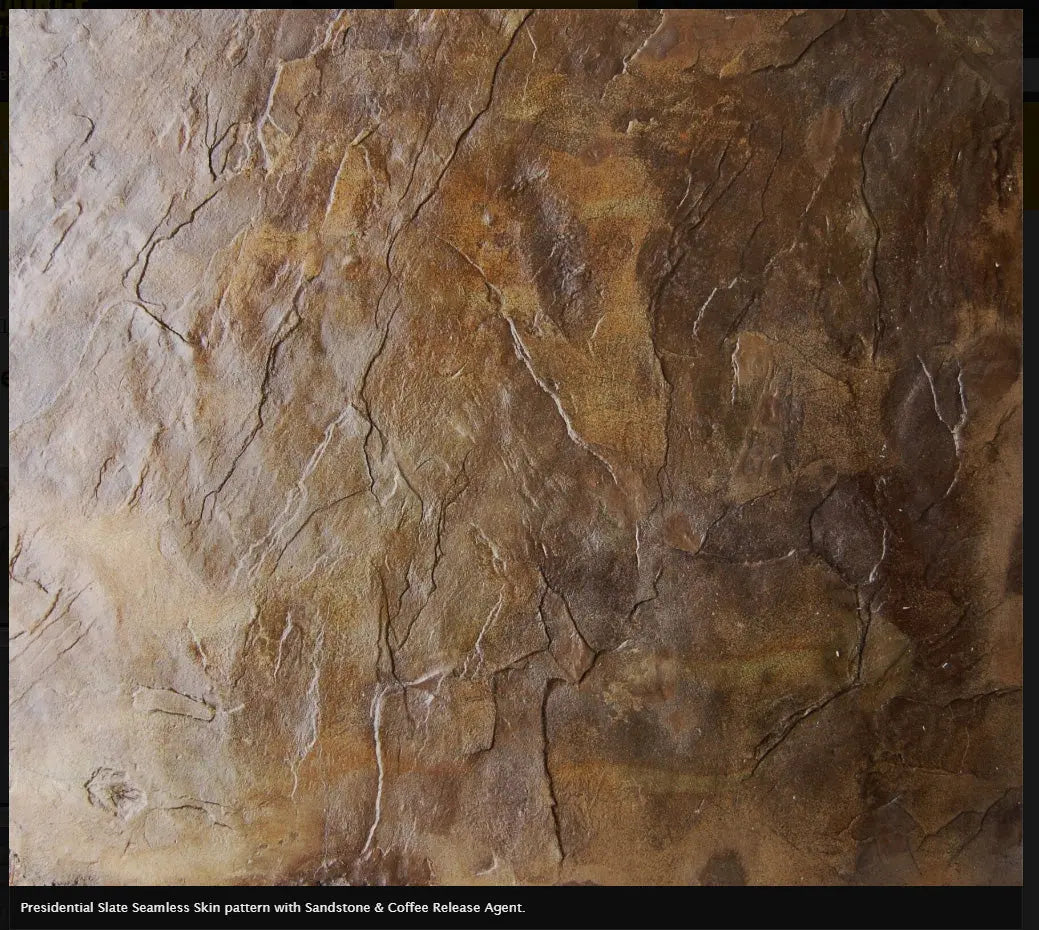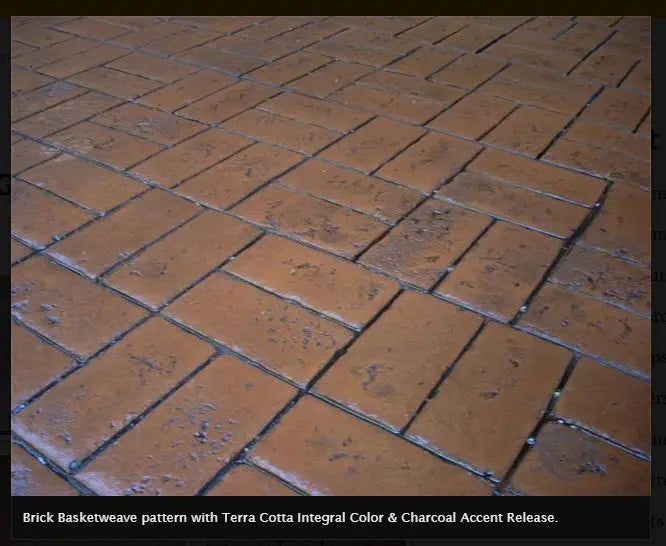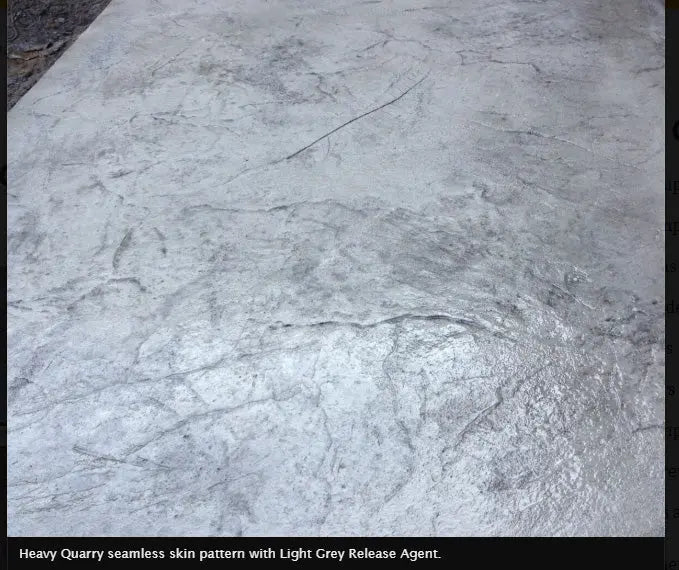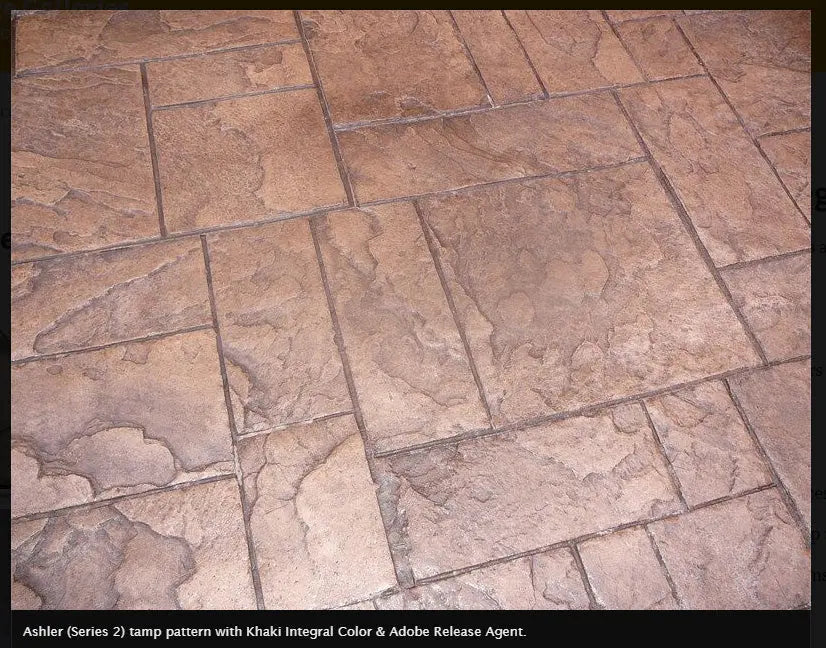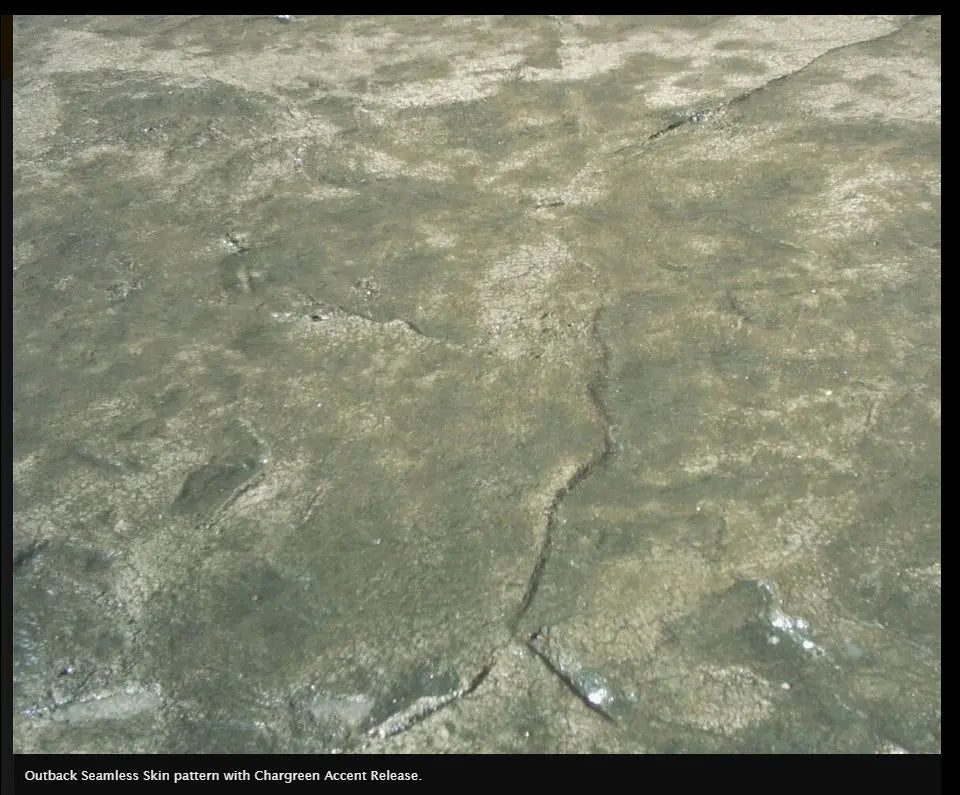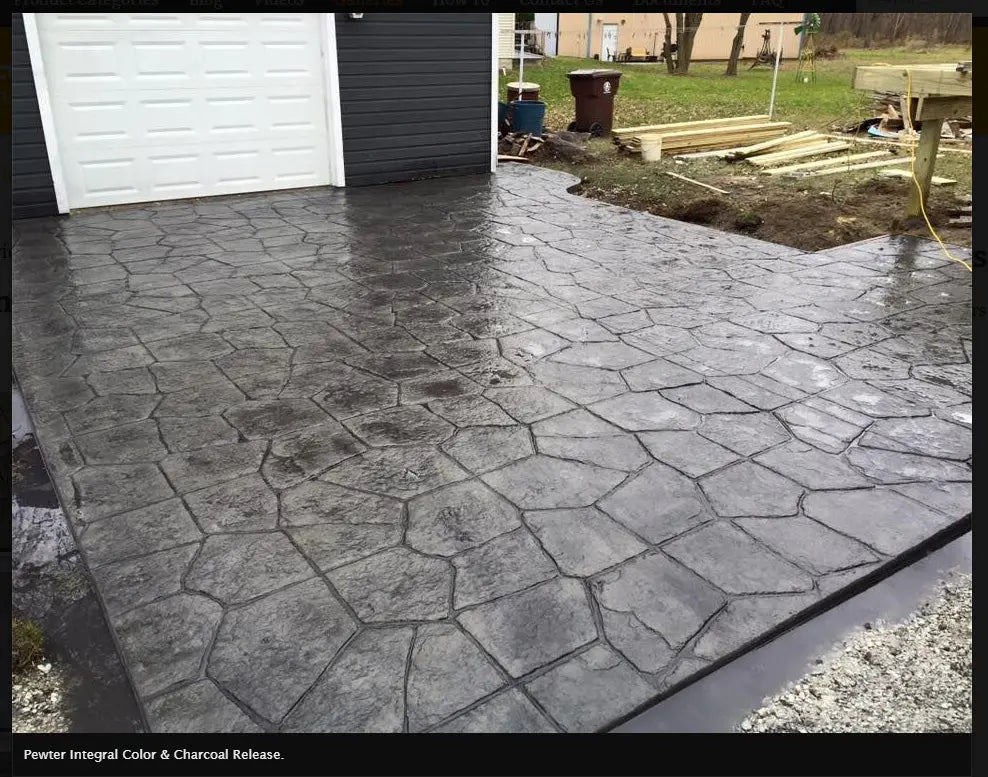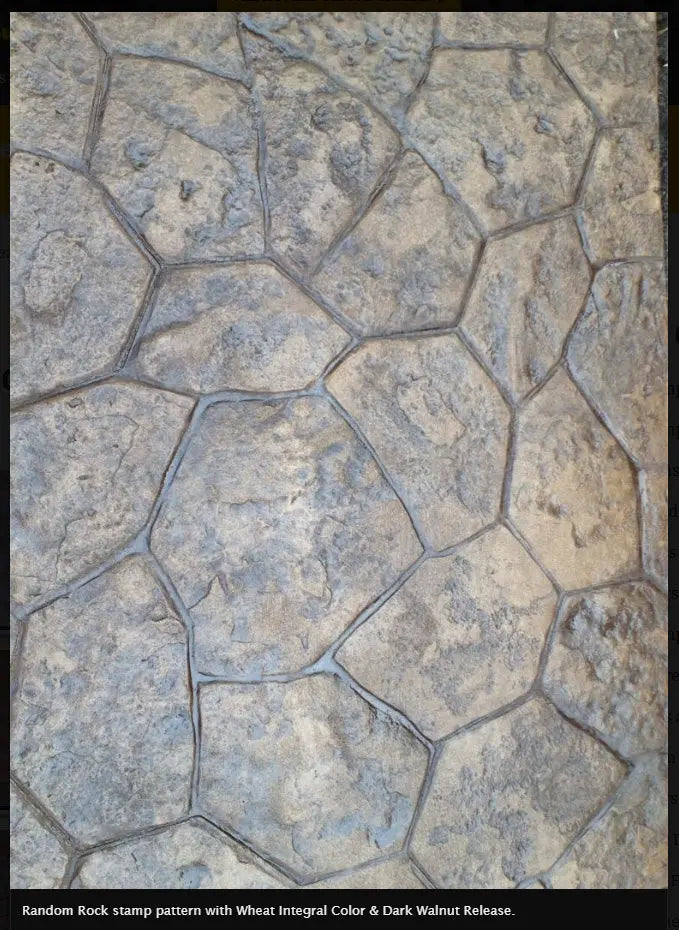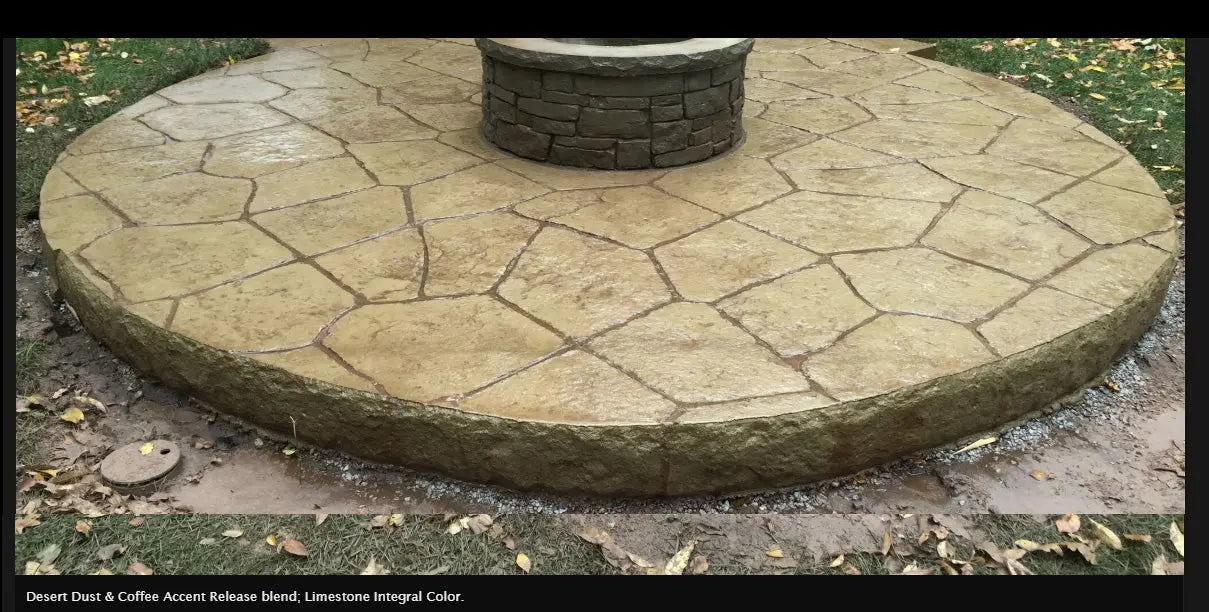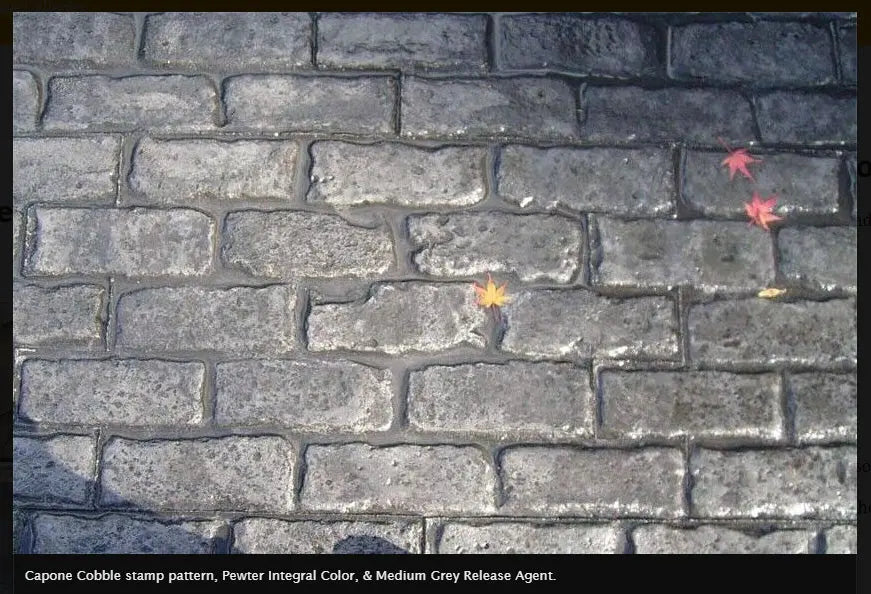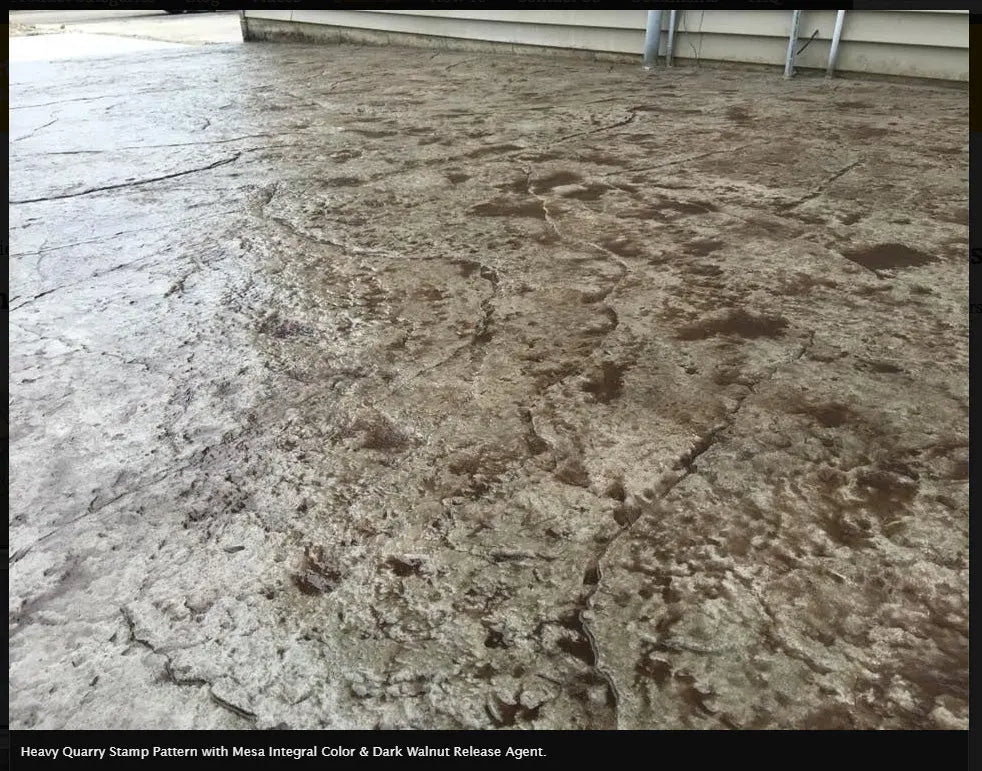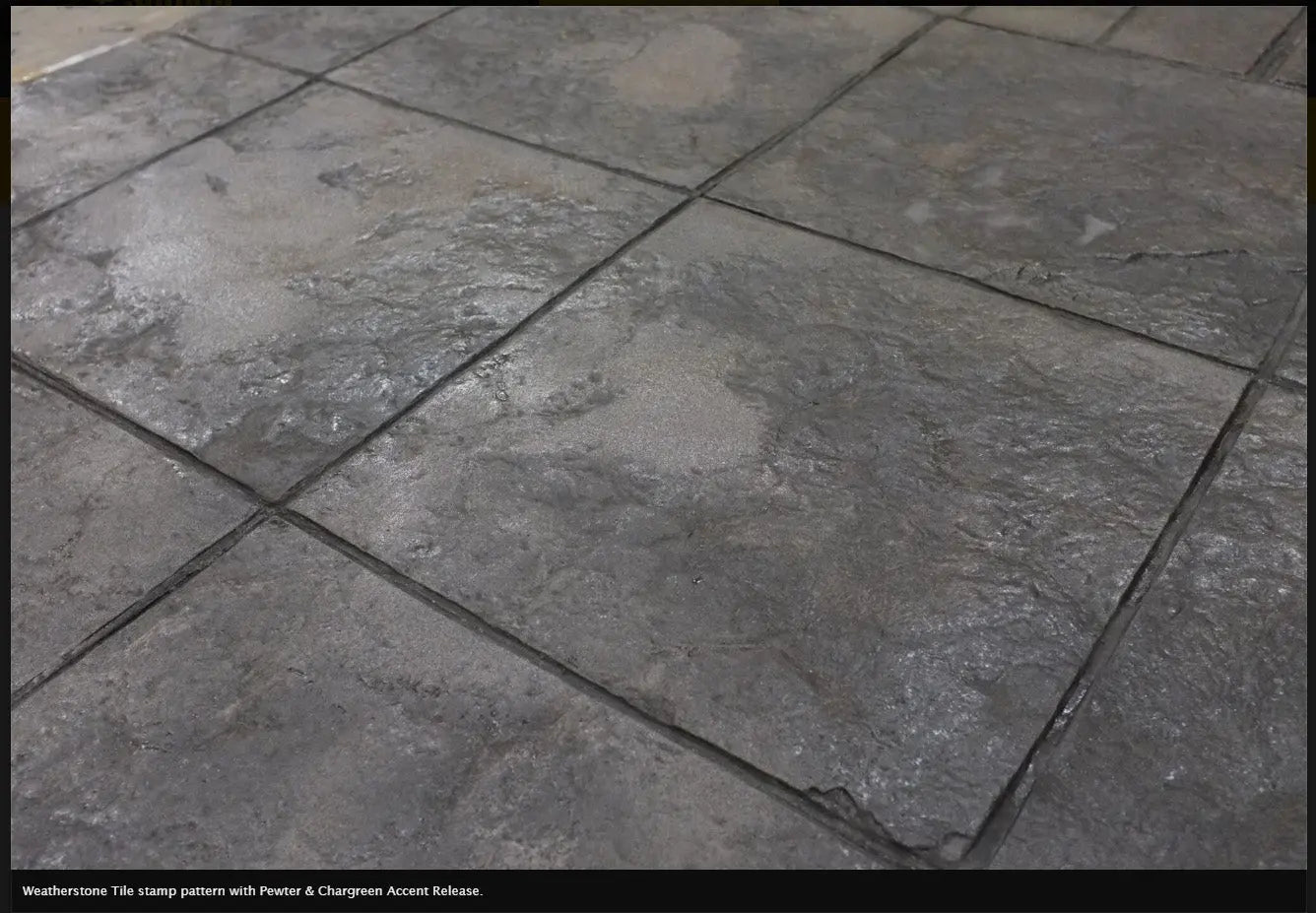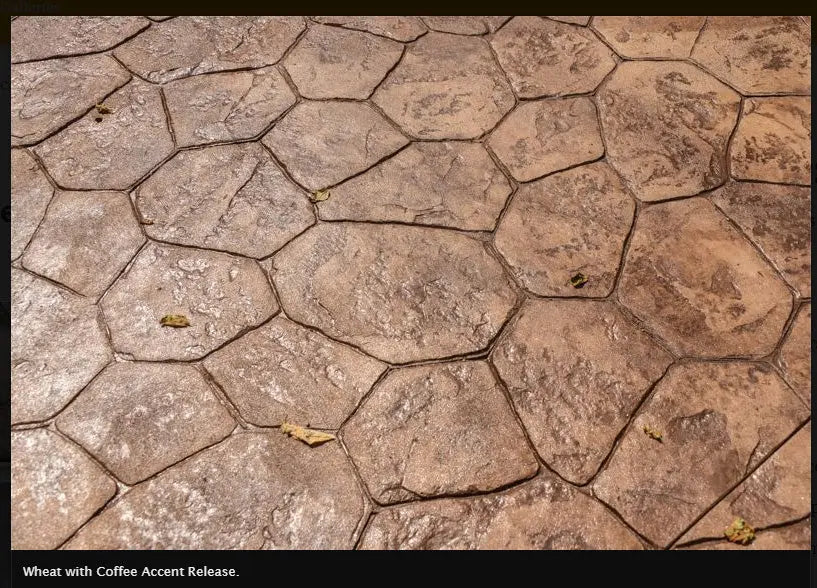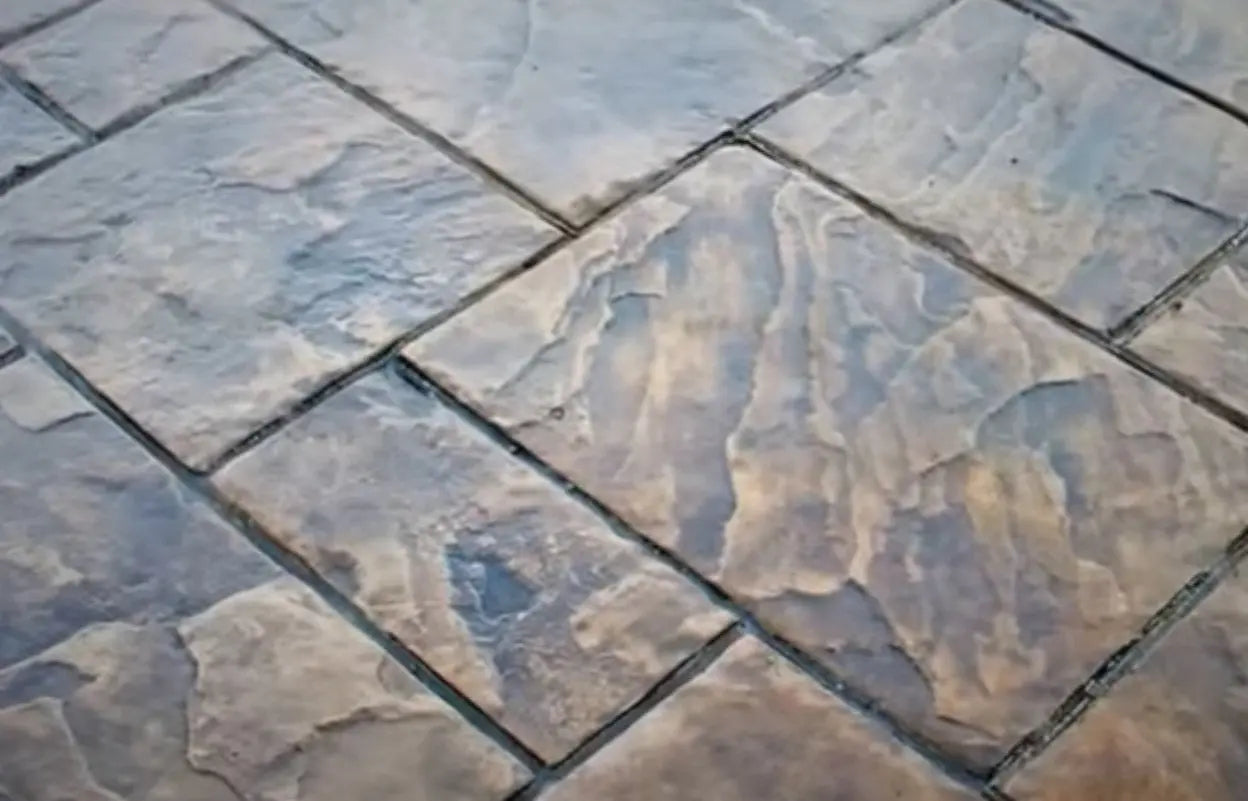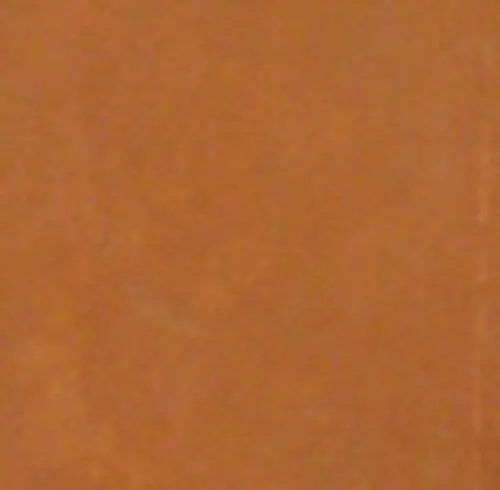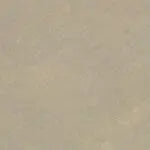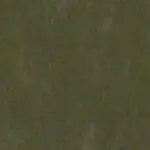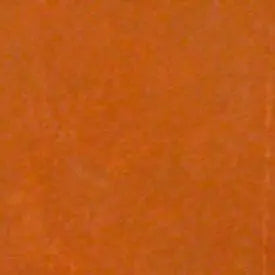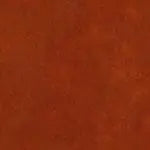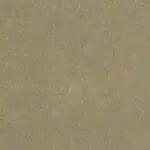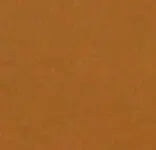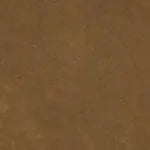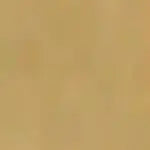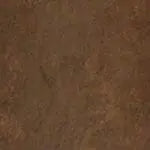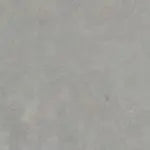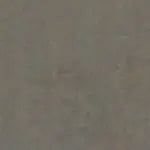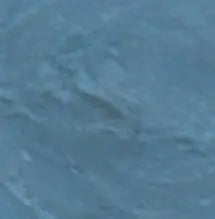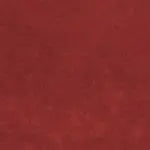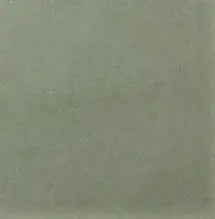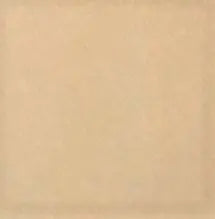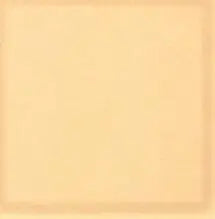 Concrete Colored Antiquing Accent Powder Release
Ships from Illinois
(Click for average Ground delivery map
)
Shipping:
This Product can take 2 to 3 business days to ship out.
Ships via FedEx/UPS only
Powder Release is used to prevent concrete stamps and tools from sticking to the fresh concrete.
True Release powder is generally used to stamp decorative concrete (Concrete Stamp Mats sold here), and create a different color in the finished concrete in areas where the stamp or tool was pushed into the concrete.
Release powder provides a natural, weathered antique appearance that accents the depth of the pattern and adds realistic variation to imprinted or textured concrete.
A darker color of release is generally used over a lighter colored concrete for better appearance of relief and depth.
Technical Specifications:
Sold 25 Pound Pails to assist in use and storage of the release powder.
Average coverage is 600-800 sq. ft. per 25lb bucket (@ 3 lbs per 100 sq. ft.)

Colors with an * usually require more release to be used than the standard colors do, so plan to get less than the average coverage sq. ft.
Coverage rates vary with pattern and color.

View Release Data Sheet
Application / Use:
Common Sense stuff: Use with adequate Ventilation. Do not breathe dust. Wear safety goggles, gloves and dust (particulate) respirator/mask.
Place, screed and float the concrete surface as required. When excess moisture is no longer evident and it is time to texture, broadcast the Release in a thin uniform layer over the concrete surface to be textured (Tip: use a masonry brush like This One- sold on Amazon)

When using more than one pail of Release, material should be mixed together especially when from different batch numbers to ensure even coloring. Material should be "fluffed" up by hand before use as it often settles over time.
The Masonry Brush should be coated with the release and flung onto the surface and allowed to settle. (Release can also be spread by hand, but it's hard to spread it evenly by hand). Also brush some Release onto stamps and tools prior to use.  Over-application of release will result in less texture in the pattern.
Texture mats should may be placed immediately following the accent release application. Release should not be applied to areas that will not be stamped within 20 minutes to prevent areas of moisture break thru which can result in irregular stamping and sticking of surface material.
Removal of the excessive release can take place after the concrete is sufficiently set and the surface can not be damaged - Usually 24 hours. Excess material may be swept from the surface and residual accent release may be removed by using a hose or low setting pressure washer or very light scrubbing (Care must be taken to not remove surface concrete).  About 90% of the release should be removed prior to sealing to ensure a good bond of sealer to the concrete. Remove the release from the highs, BUT NOT THE LOWS of the stamped imprint.
After the concrete is cleaned and dry, apply a clear, non-yellowing acrylic sealer to protect and enhance the textured concrete.
great powder
works like release- throw it out stamp it down. was cheaper to buy here from expressions than my local concrete place by $20 so pretty happy