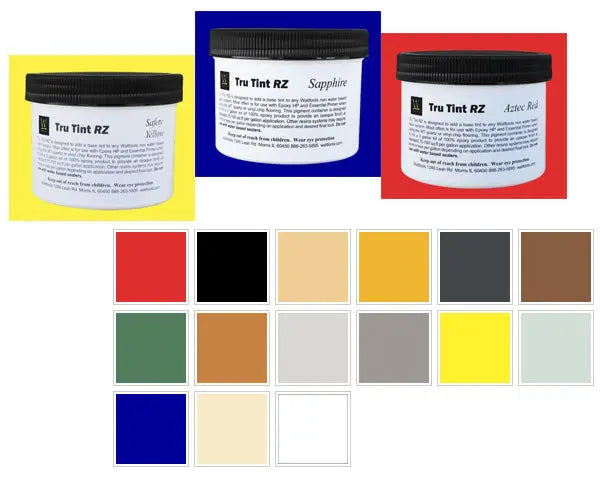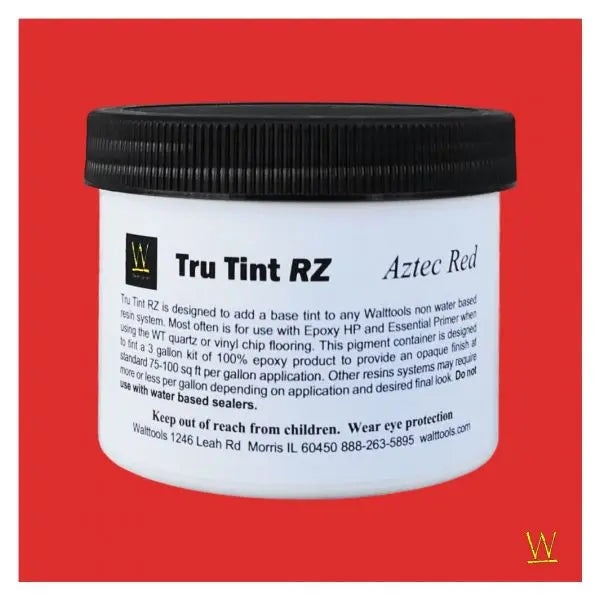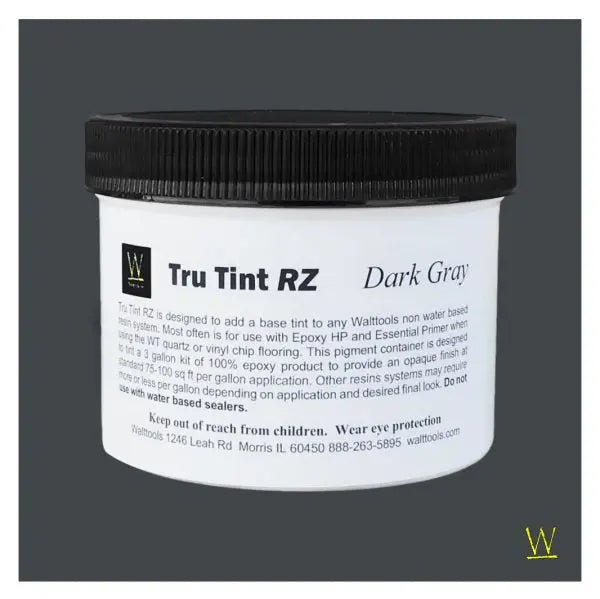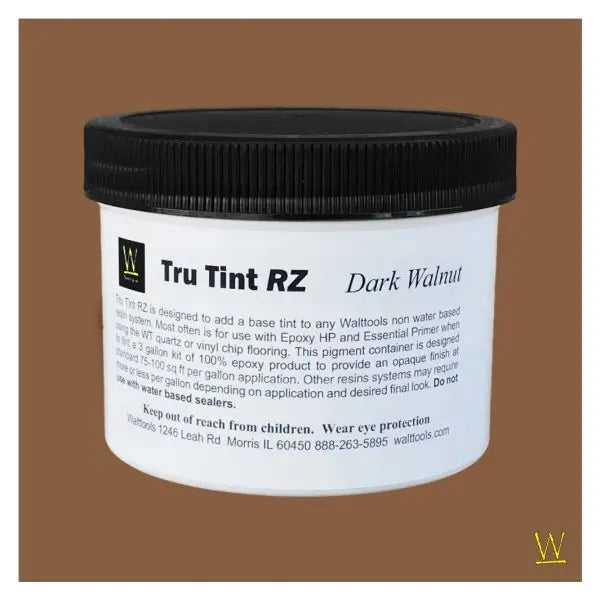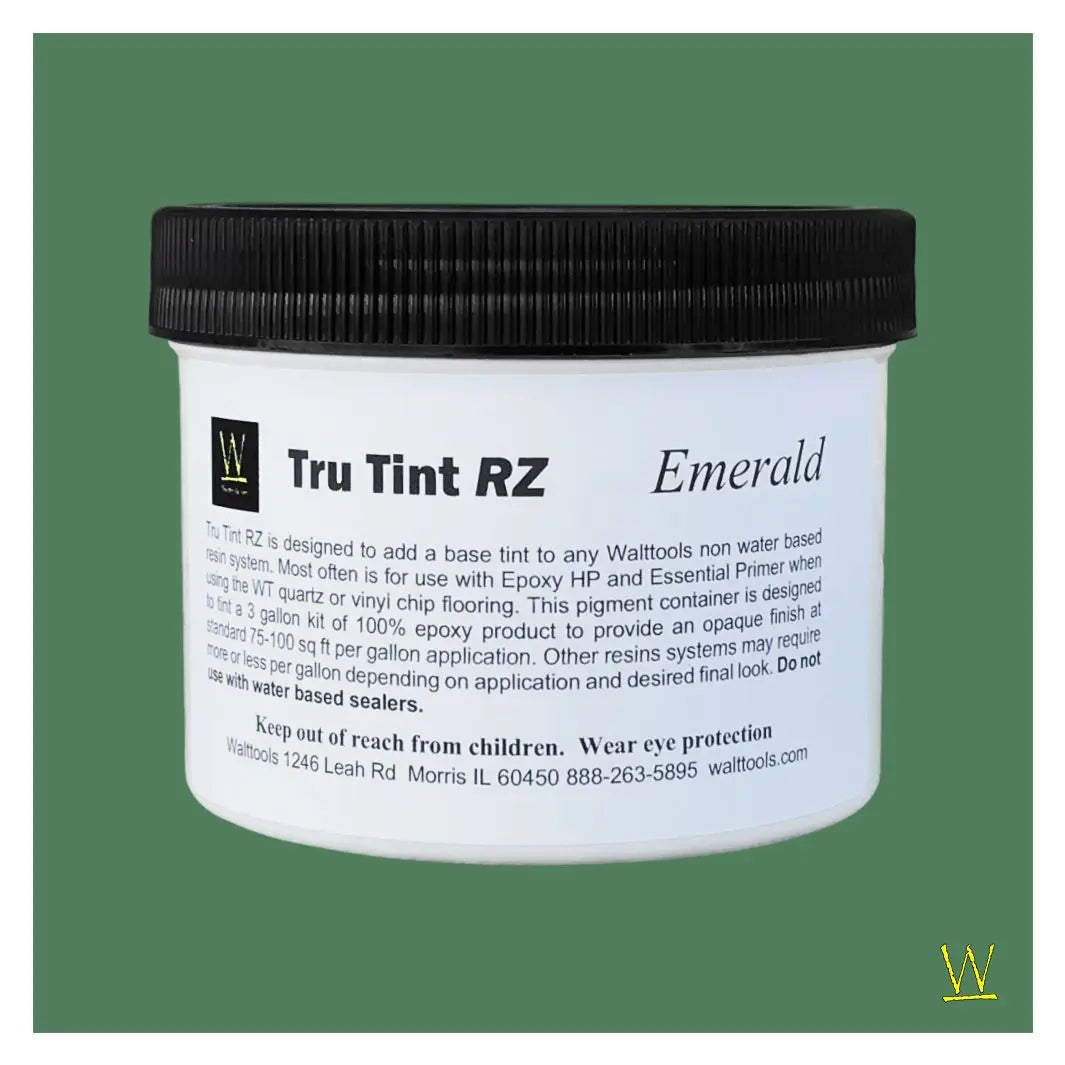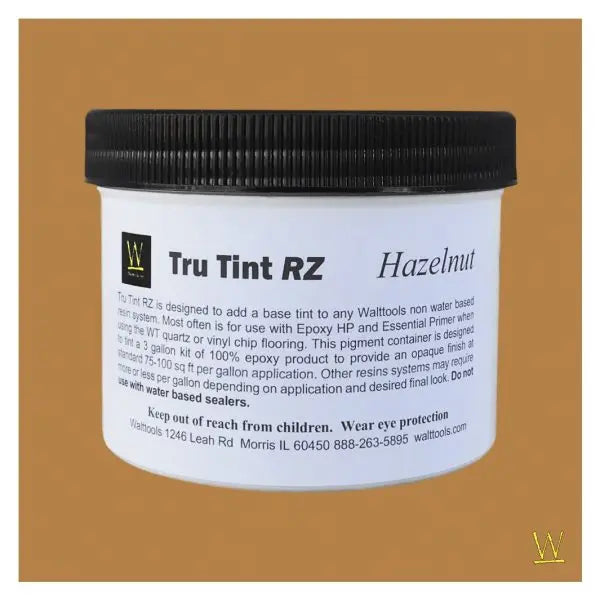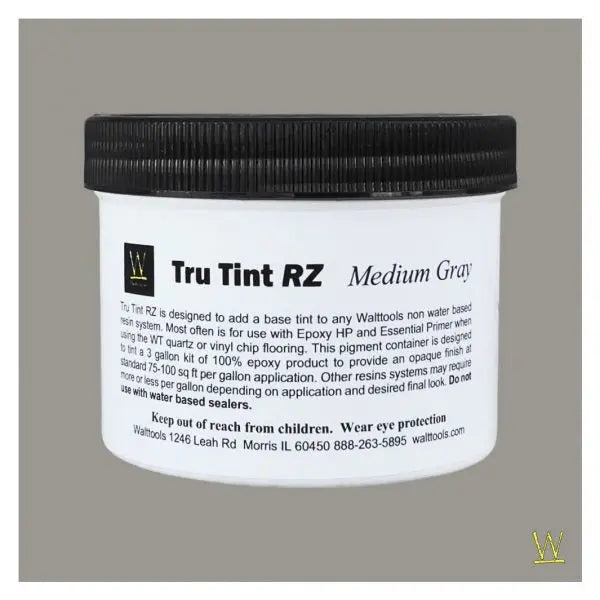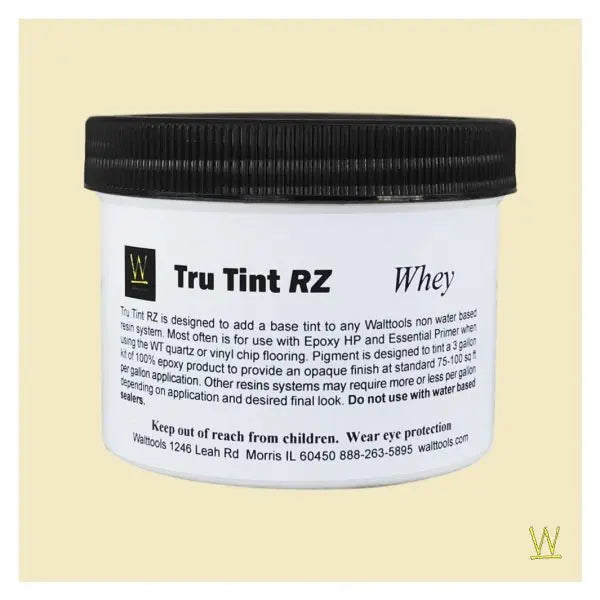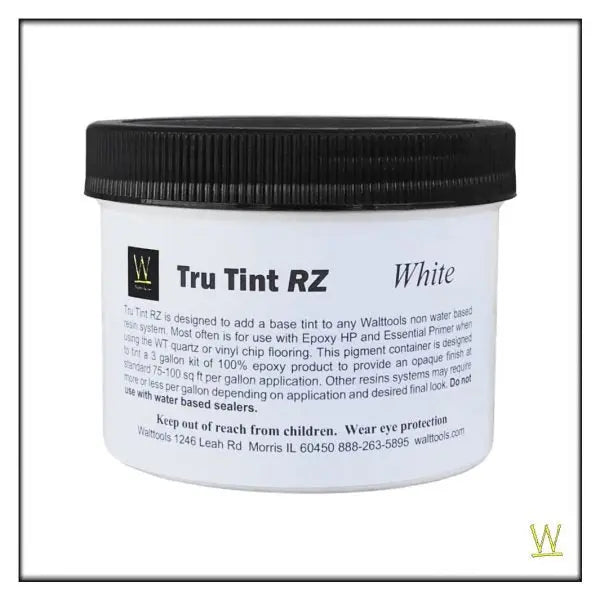 Tint Color Pigment For Resin Epoxy, Urethane, and Solvent Acrylics
Ships from Illinois
(Click for average Ground delivery map
)
Shipping:
This Product can take 2 to 3 business days to ship out.
Ships via FedEx/UPS only
Tint Color Pigment For Resin Epoxy, Urethane, and Solvent Acrylics
Pigment for tinting Sealer & Coatings.
Tru Tint RZ is a potent line of colorants designed to provide rich permanent colors with a variety of our high-performance resins: 100% Solids Ti Epoxy HP, Essential Primer Epoxy, Polykoat 85, AU 85, Acri-thane and most solvent based acrylic sealers. They are designed to provide an opaque finish and used primarily with decorative media systems such as quartz, vinyl chips and metallic pigments.
Loading of the pigment will vary depending on the chosen resin and the desired intensity. The pigment is packaged in 6 oz quantities, the amount required to tint a common 3 gallon epoxy kit to an opaque finish.
To use, first blend both your A and B components separately to make sure no separation has occurred.  Then add the tint to the A side of your kit and blend for one minute with a low speed drill mixer and proper paddle. When combining both the A and B, mix again for two minutes before applying to the surface.
NOTE. Pigment opacity is based on loading.  Epoxy is placed at 75-150 sq ft per gallon. If using in a sealer and applying at a thinner rate, for example 300 sq ft per gallon, you will need twice the amount of pigment to achieve a similar opacity.
Sold in 6oz. size

Designed to pigment 3-gallon kit of epoxy
If tinting Solvent Based Acrylic Sealer, amount can vary but a typical amount is 3oz of Tint RZ color per 5-gallons of sealer, or about 1 Tablespoon of Tint RZ color per 1-gallon of sealer.