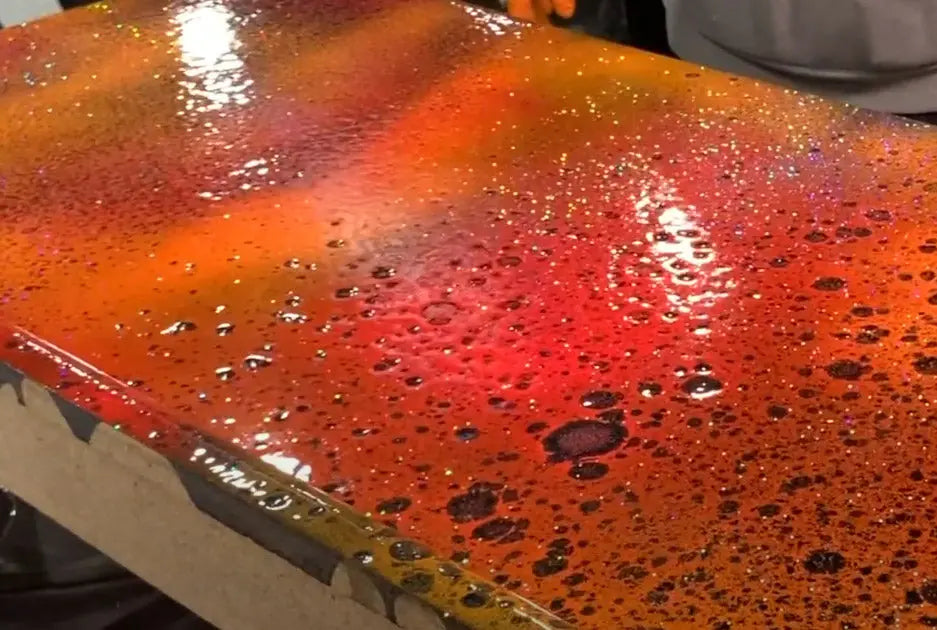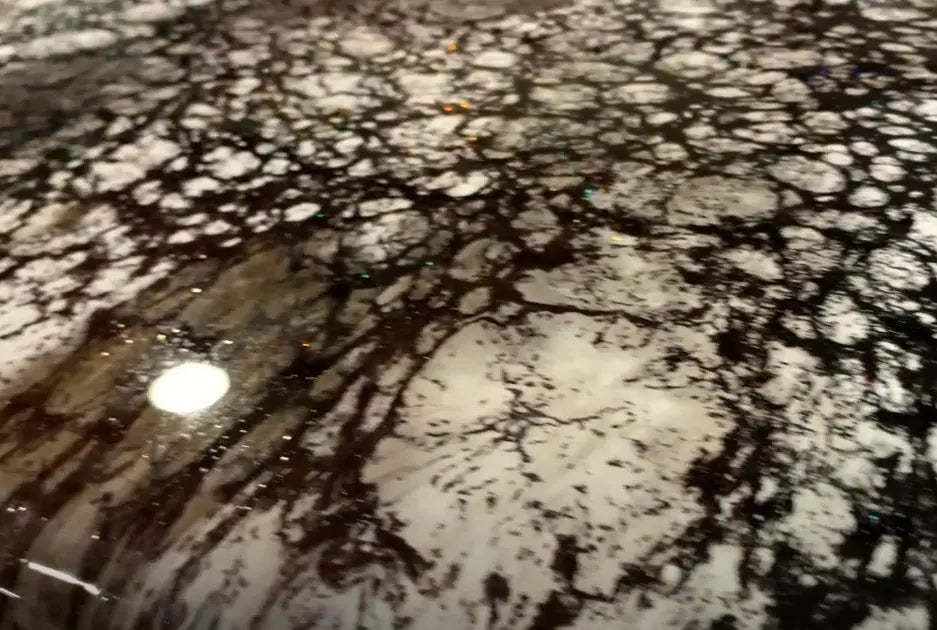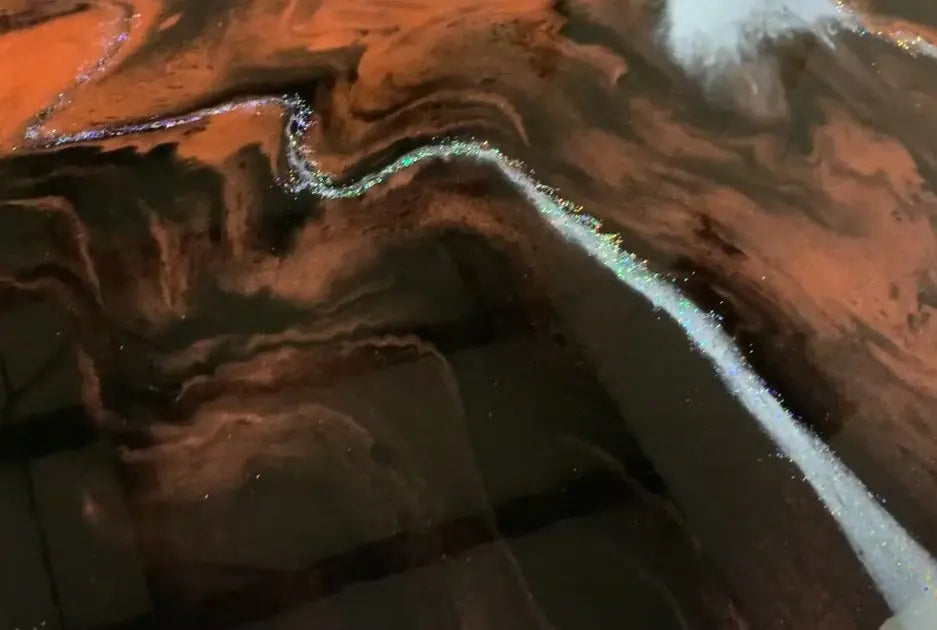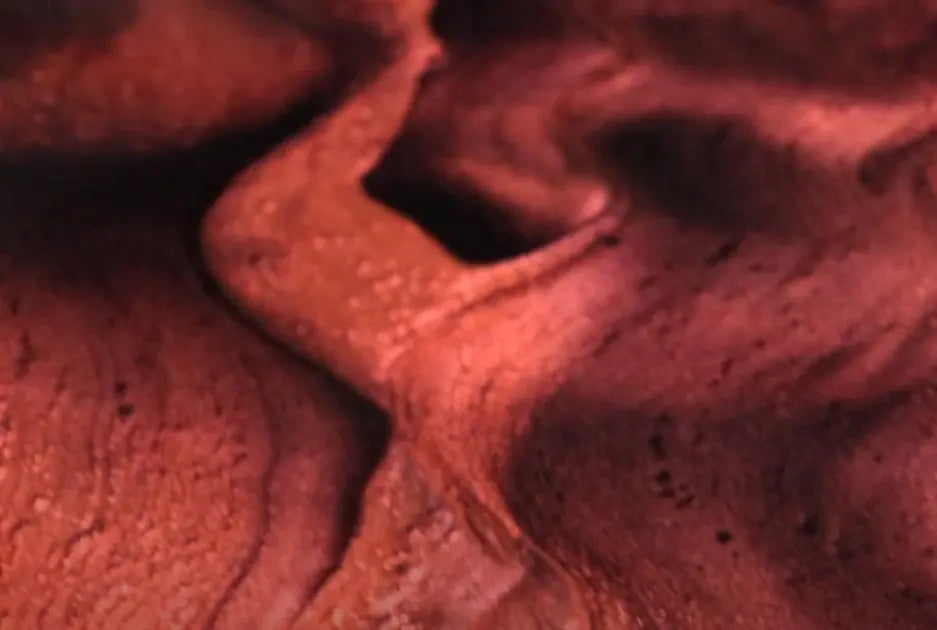 Clear Epoxy 100% Solids, TI Epoxy HP
Ships from Illinois
(Click for average Ground delivery map
)
Shipping:
This Product can take 2 to 3 business days to ship out.
Ships via FedEx/UPS only
WARNING: This product can expose you to chemicals which are known to the State of California to cause cancer. For more information, view the product SDS, or go to  www.P65Warnings.ca.gov
Clear Epoxy 100% Solids, TI Epoxy HP
Epoxy HP is a highly-durable, two-part, 100% Solids, decorative coating designed for stained concrete floors, countertops and other decorative concrete surfaces where a hard-wearing surface is a must.  The formulation has been tweaked to provide much better leveling properties for that glass like finish and extended working time.  Adhesion is also improved with these changes. 

Use alone, or with Essential Primer Epoxy (sold here) as a primer base coat for moisture prone surfaces. This two-part system is simple to apply, and it provides excellent protection and enhancement to decorative surfaces. Use RZ Tint Color (sold here) to pigment this epoxy. Excellent for using with Acrylic Chips Broadcast, Quartz Broadcast, and for the most exciting look, mix 3D Metallic Pigments (sold here) with this epoxy for your floors and countertops! 

Cycloaliphatic formulation for highest performance

Excellent chemical resistance

Tintable (Tints sold here)

Enhances surface colors

Long pot life (just get it out of the mixing container ASAP!)

Durable finish

Non-yellowing indoors

ZERO V.O.C formula

Coverage

3 Quart Kit: 50-75 sq ft per kit (based on porosity and surface profile)

3 Gallon Kit: 225-375 

sq ft per kit (based on porosity and surface profile)

15 Gallon Kit: 1,125-1,875 

sq ft per kit (based on porosity and surface profile)

Don't forget a hard top coat over your epoxy for maximum protection, like Aliphatic Urethane AU85 (sold here)

Documentation:
Lots of work but great finish
Love the end result of my floor. Be sure you follow instructions on temperature of the environment and floor as well as the mixing instructions.