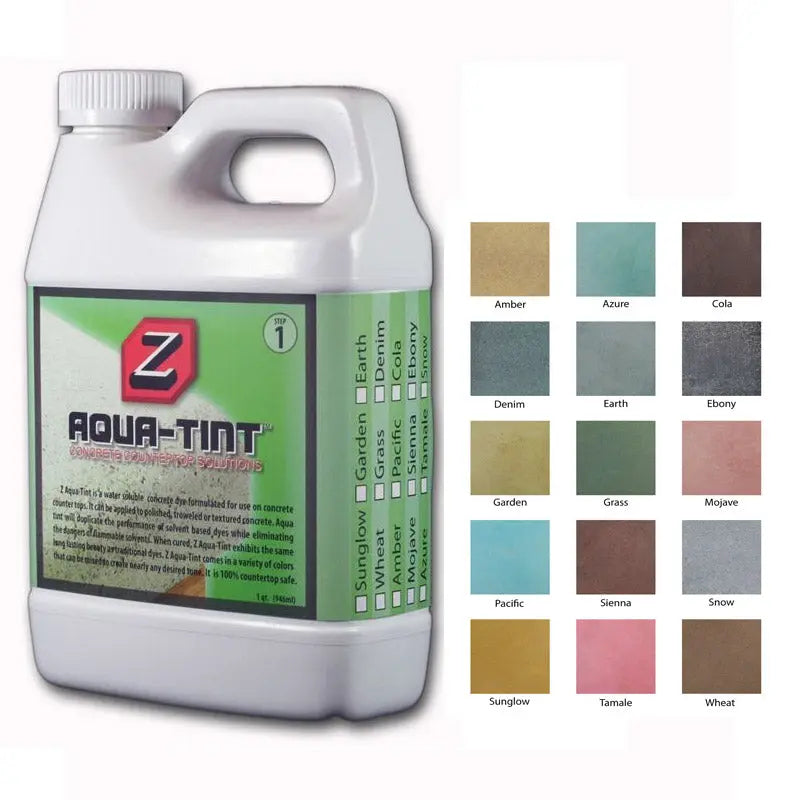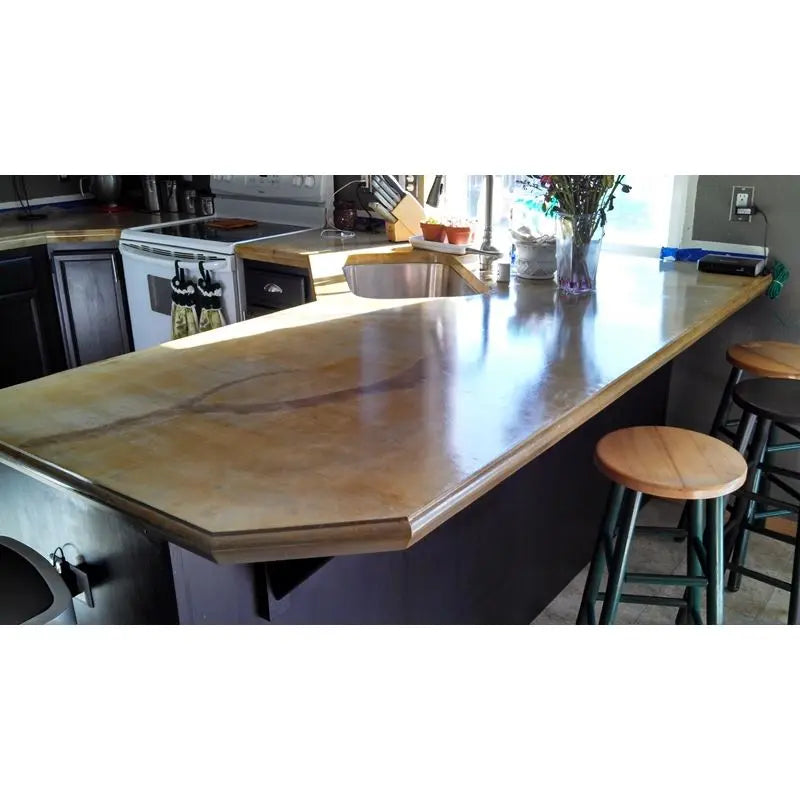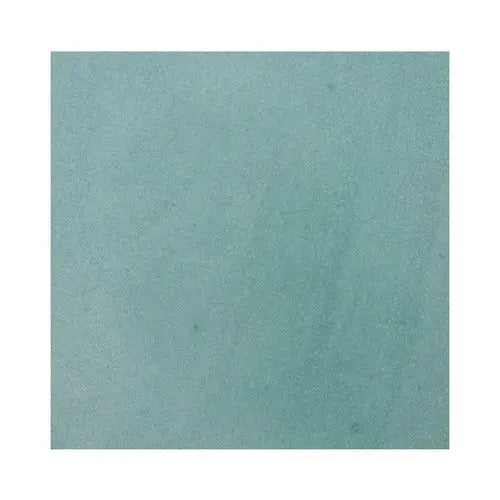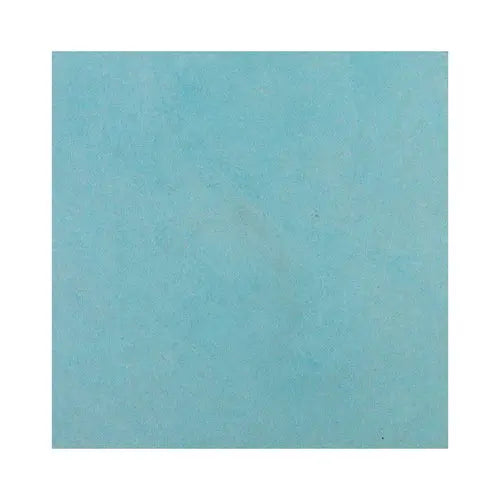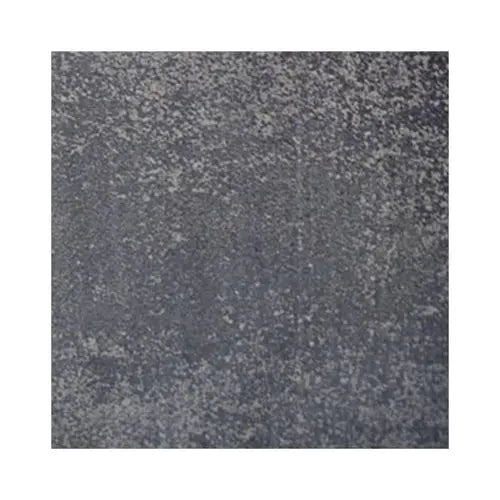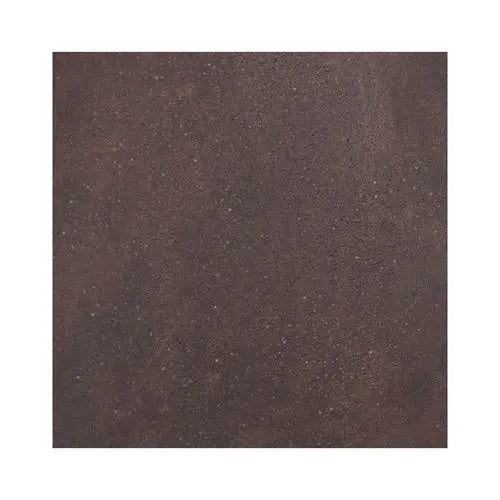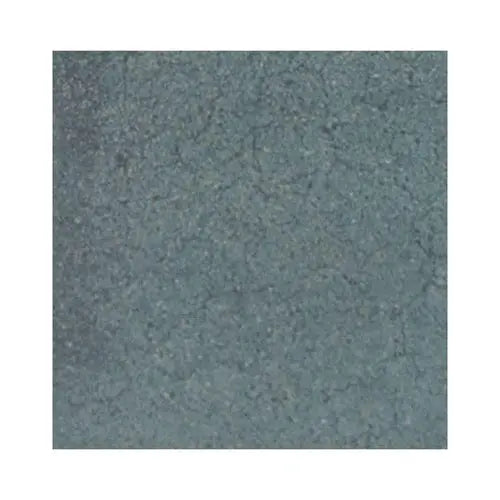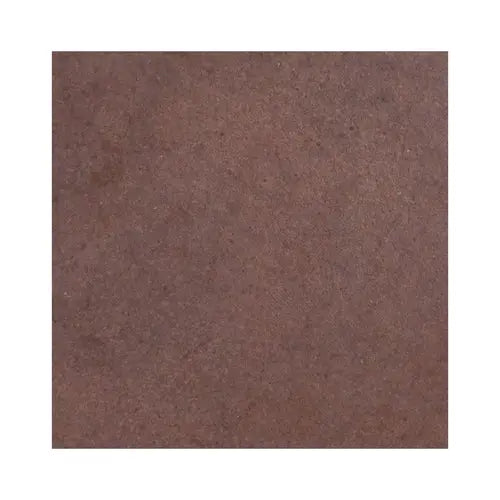 Concrete Countertop Dye- Z Aqua-Tint
Fast Ship:
Usually takes 1-2 business days to ship out.
Ships from Pennsylvania
(Click for average Ground delivery map
)
Ships via FedEx/UPS only
Concrete Countertop Dye- Z Aqua-Tint
Z Aqua-Tint is a water soluble concrete dye formulated for use on concrete counter tops. It can be applied to polished, troweled or textured

 

concrete .
Coverage: 1 Quart Bottle will cover approximately 75 - 100 sq. ft. depending on porosity of concrete.  1 Sample Bottle (4oz) will cover approx. 10 - 12 sq. ft.
Will duplicate the performance of solvent based dyes while eliminating the dangers of flammable solvents.
When cured, Z Aqua-Tint exhibits the same long lasting beauty as traditional dyes.
Z Aqua-Tint comes in a variety of colors that can be mixed to create nearly any desired tone.
100% countertop safe.
Sold in 32oz Quarts, and a kit of all 15 colors in 4oz sample sizes.
Aqua-Tint (Dye) vs Aqua-Stain UV
Z Aqua-Tint dyes are fine pigments that are many, many times smaller than what is contained in stains. These pigments actually go into a solution with dyes rather than a suspension as with stains. This makes Aqua-Tint the ideal solutions for a very tight finished countertop that has a burnished steel trowel or highly polished (past 400 grit) surface. The nature of dyes allows them to penetrate into the concrete almost regardless of the "openness" of the surface. A rough analogy is the stains are a form of paint, and dyes are more like an ink.
Concrete dye particles do not exhibit good light fastness. In other words, they tend to fade in sunlight. That makes Z Aqua-Tint dyes a poor choice for outdoor concrete that is in direct sunlight. For outdoor applications, it is safer to use Z Aqua-Stain UV (sold here).
Documentation Concrete Countertop Dye- Z Aqua-Tint:


Color Chart
 WARNING: Colors may vary depending on concrete mixture initial color and the porosity of the concrete. ALWAYS test on a sample piece or in an inconspicuous area to verify color before coating entire top. Samples were created with Z Counter-Pack mix and standard concrete mix sanded to 400 grit before applying Z Aqua-Tint. Two coats of Z SiAcryl 14 were then applied.