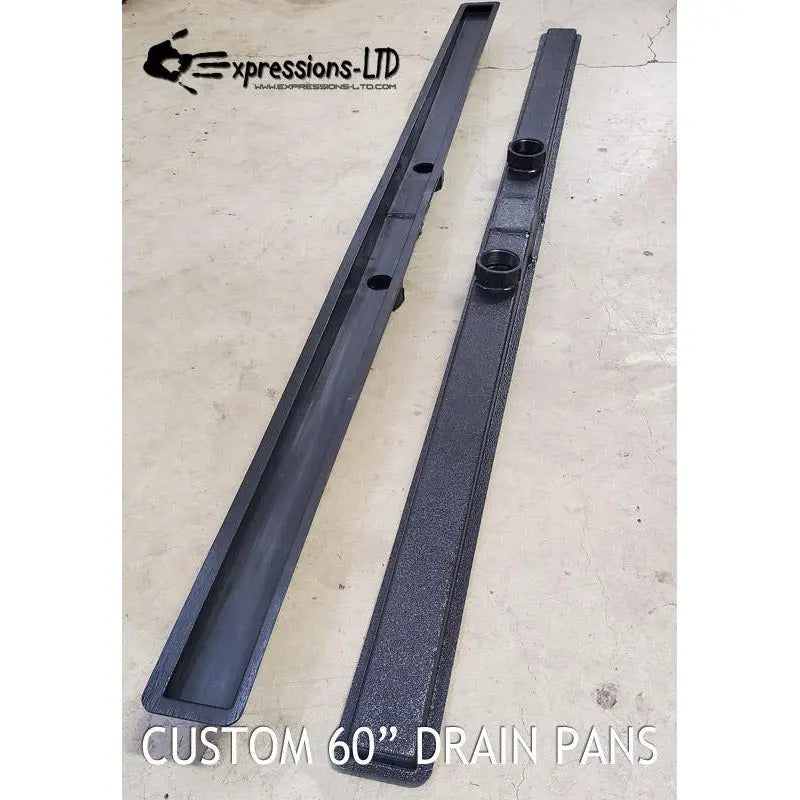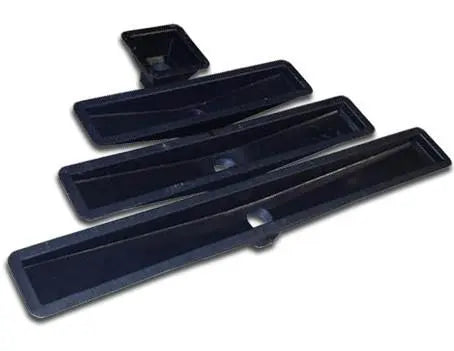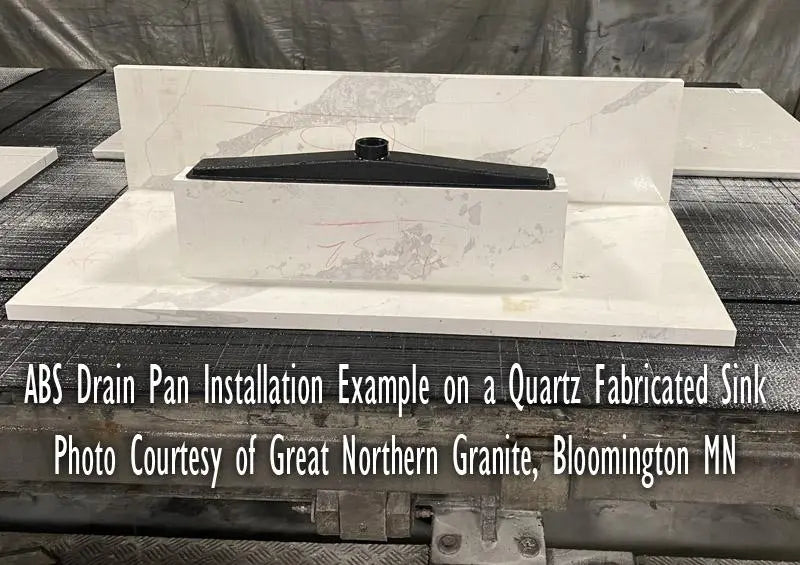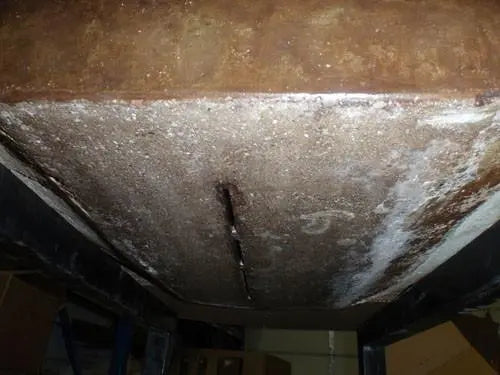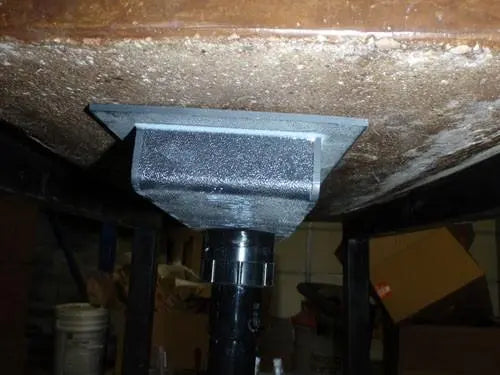 Linear Slot Drain Pan- Black ABS - CUSTOM MADE LENGTH
Size:
CUSTOM LENGTH (4" - 24")
Shipping:
This Product can take 2 to 3 business days to ship out.
Ships from Oregon
(Click for average Ground delivery map
)
Linear Slot Drain Pan- Black ABS - CUSTOM MADE LENGTH
Drain Pans for use with any slot drain style sink.

PROUDLY

 

MADE IN

the USA!!

Works simply by catching the water from various sizes of non-traditional drains, from all types of material- concrete, Corian/solid surface, marble, slate, natural stone, etc.
Connects to standard 1.5" plumbing (Not Included- Example drain kit sold on Amazon: https://amzn.to/2UktJFV

We now offer 'custom made sizes' which we will cut and re-glue the pans here in our shop.  Please allow an extra 1-2 days for us to ship your order!  Make sure you specify the exact length of the INSIDE of the pan, in the box provided above. 

If you want to resize on your own:  These pans are ABS plastic and fairly easy for you to customize.  Start with a standard size ABS Drain Pan (sold here) larger than what you need, and the ends can be cut off (hacksaw, jigsaw, dremel) and a piece cut to re-close the end and glue to the pan with ABS Glue (such as sold here on Amazon: https://amzn.to/2WkzxSG

). This glue will weld the plastic, making it watertight and very strong. 

Drain pans attach to the under side of the sink, catches the water that falls through the sink slot-drain, and drains into standard plumbing connections.
The small 'Mini' size can be used with any normal bathroom sized sink where a normal round drain isn't desired. 
Made of strong Black ABS plastic, @ 1/8" thick.
Sloped toward the center to assist water to flow to the drain.
Drain pan has a 1/2" flange lip to provide a surface to silicone for a water-tight seal. Flange can be easily trimmed or sanded down if a smaller overall size is needed.
Specifications Linear Slot Drain Pan- Black ABS - CUSTOM MADE LENGTH
Measurements:

Pans are 2" wide inside the pan, 3" wide outside the pan with the mounting flange included.
Pans length varies based on this being a custom made length per your need.  We make the pans to the ID (Inside Length).  So if you specify you need a 15" long size, we will make a 15" ID pan, that will have a 16" overall outside (OD) length, with the mounting flange included.

Custom Sizes:

We use our existing pan sizes and cut/join/combine multiple pans to create the pan to your length.  The custom made pans will have some signs of gluing, and in pans over 48" long, we will have bridge pieces glued to the pan to increase strength in the middle where we have to join 2 or 3 pieces.  Custom pans are made to order and are not returnable.



Drain Pan connects to standard 1 1/2" diameter plumbing (plumbing tail pipe, p-trap, etc. not included.  See above for links to plumbing parts on Amazon).
Please Note:

We have had a few requests recently for UL Certification on the Drain Pans.  We are working with Underwriter Laboratories to come up with a testing process and some form of approval, but it may be some time until we have this process completed.  In the meantime, if a building inspector will be required to approve the plumbing this Drain Pan is used in conjunction with, you may need to reach out to your local building department and see what they want for it to pass inspection.  In most cases, the inspectors have just wanted to visually inspect the pan and see the quality, and water-tight construction, and have then passed them off, or they will ask that the plumber/installer write a simple guarantee for a couple of years, stating they will repair/replace in the event there is a leak with the drain pan.  
Installation Linear Slot Drain Pan- Black ABS

For most sinks, when they are fabricated they should be made with a flat area on the bottom of the sink so the drain pan can mount to a flat surface. Typically a 1.5" flat surface to each side of the slot drain is sufficient.  Generally after the sink is installed in place, silicone is all that is needed to install the Drain Pan to the bottom of the sink.
If necessary, secure the drain pan to the sink using screws or strapping.

Place the drain pan against the sink bottom, position to where it needs to be to catch the water, mark the holes using a sharp pencil, drill out the holes using a masonry drill bit (A hammer drill is recommended for concrete), silicone the lip of the drain pan, place onto the sink, and secure using appropriate screws.

Please note that some of the longer pans, usually 36" and 48" sizes, may have a slight curve in the pan and will go away once installed and the silicone dries, holding the pan to bottom of the sink.  You may need to push up on the ends (using a block of wood for example) to hold the ends up while the silicone dries.

Care / Cleaning Linear Slot Drain Pan- Black ABS 
Once installed, the area of the Drain Pan should be periodically flushed with hot water and bleach, usually 10:1 is sufficient (10 parts water, 1 part bleach). Let the bleach 'flush' sit for about 10 minutes, and then flush again with clean hot water. This will keep the Drain Pan area clean and free of mildew.
An alternative to bleach is to use straight hydrogen peroxide (3% solution). Pour hydrogen peroxide into the Drain Pan, trying to get the solution into all areas of the Drain Pan. Allow to sit 10 minutes, and then flush with hot water.
Custom Drain Pans
Always order from here and have not had any problems.