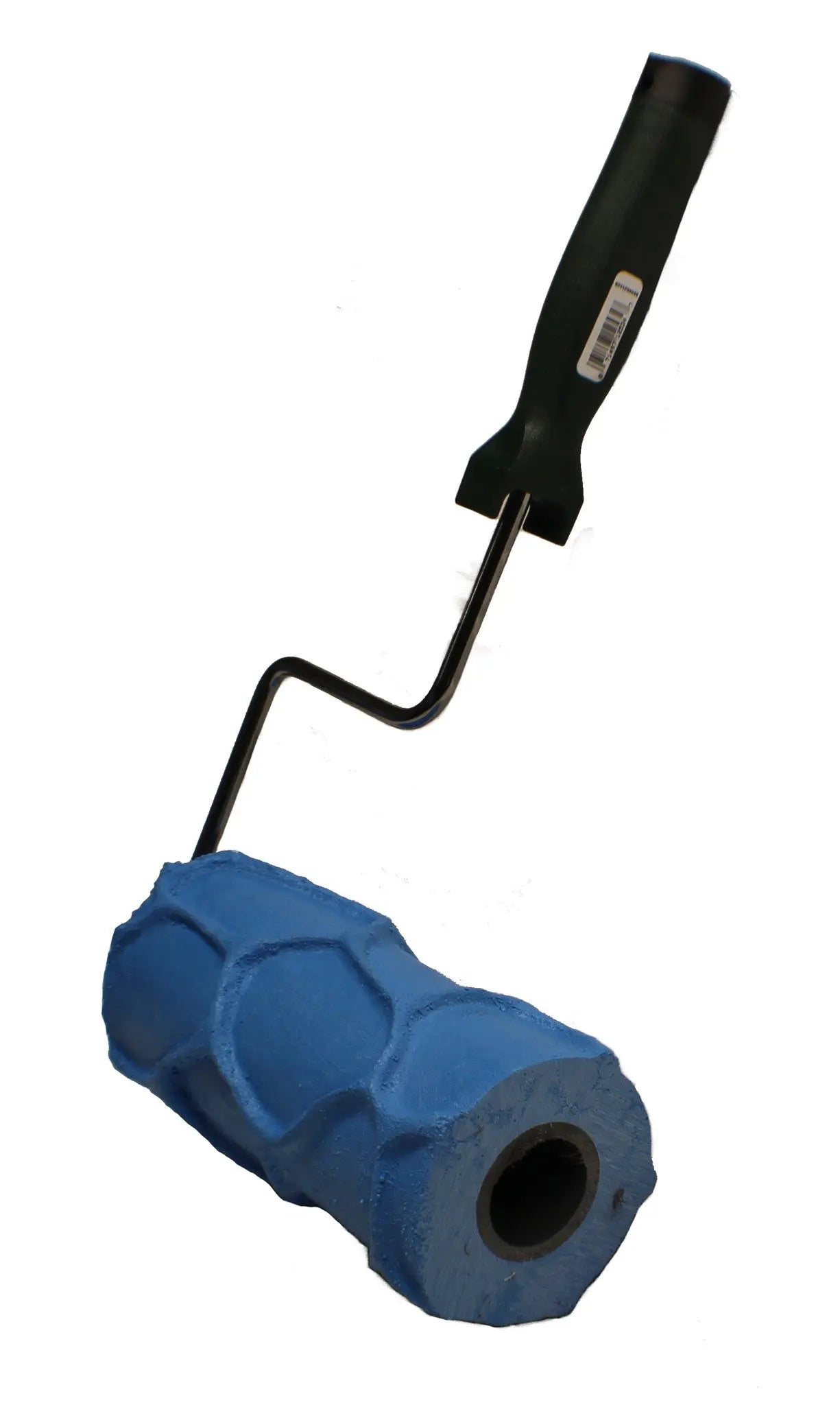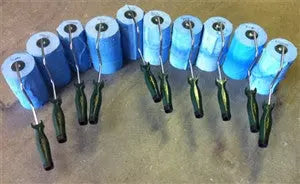 Concrete Curb & Border Stamp Roller - Cobblestone
Fast Ship:
Usually takes 1-2 business days to ship out.
Ships from Utah
(Click for average Ground delivery map
)
Ships via FedEx/UPS only
Product Details:
Cobblestone Stamp pattern roller for curbing, concrete borders, steps, and more.
Very hard and durable rollers for years of service.
The super hard material we make our rollers from makes stamping the pattern into concrete easier, even on harder concrete and curbing.
11 different Rollers are available Individually (view them here) or as a 11 Pack Set (sold here).
Use multiple different Rollers over each other to create custom looks.
Create more variations with your own grout lines for many brick and stone variations.
Made in the USA
Technical Specifications:
Roller is a complete roller- ready to use.
Cobblestone Roller Size : 7 7/8" Wide, 4" Diameter

Download Curb Roller Catalog
How to Use:
Typically used to roll a stamp pattern into fresh concrete or curbing.
Place concrete or curbing as normal.
Apply a release agent, such as Colored Powder Release to creating a two-tone look to the concrete/curbing, and then roll the stamp roller over the concrete/curbing.
Allow a few days to dry before washing off the release, and sealing the concrete/curbing if desired.  A good sealer for curbing and outdoor concrete is SuperSeal 2000.
Clean roller with water and a brush immediately after use to avoid cement buildup.