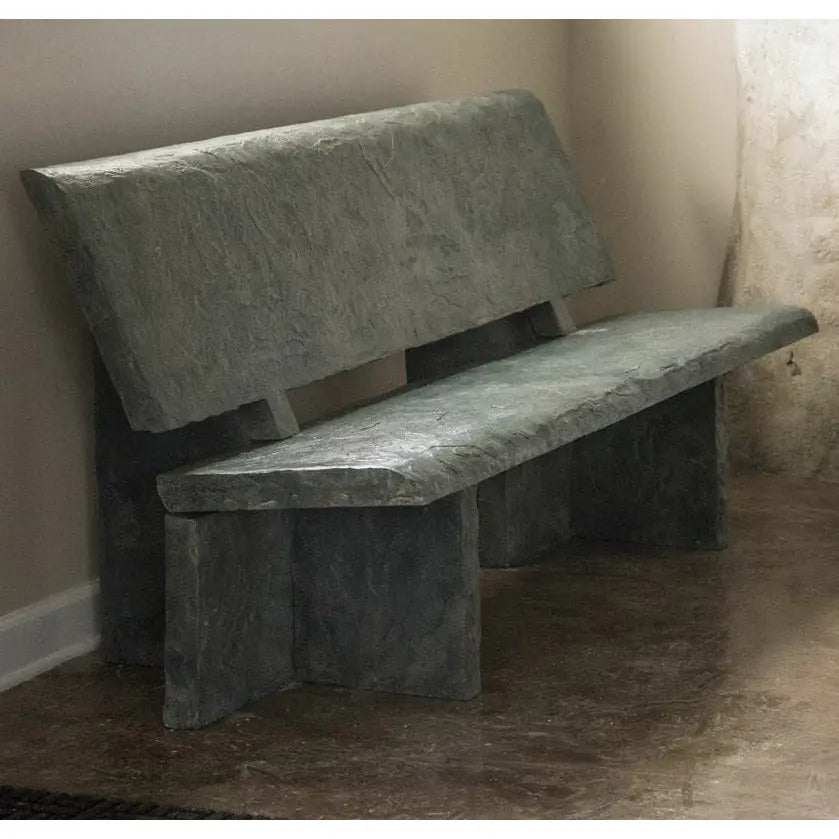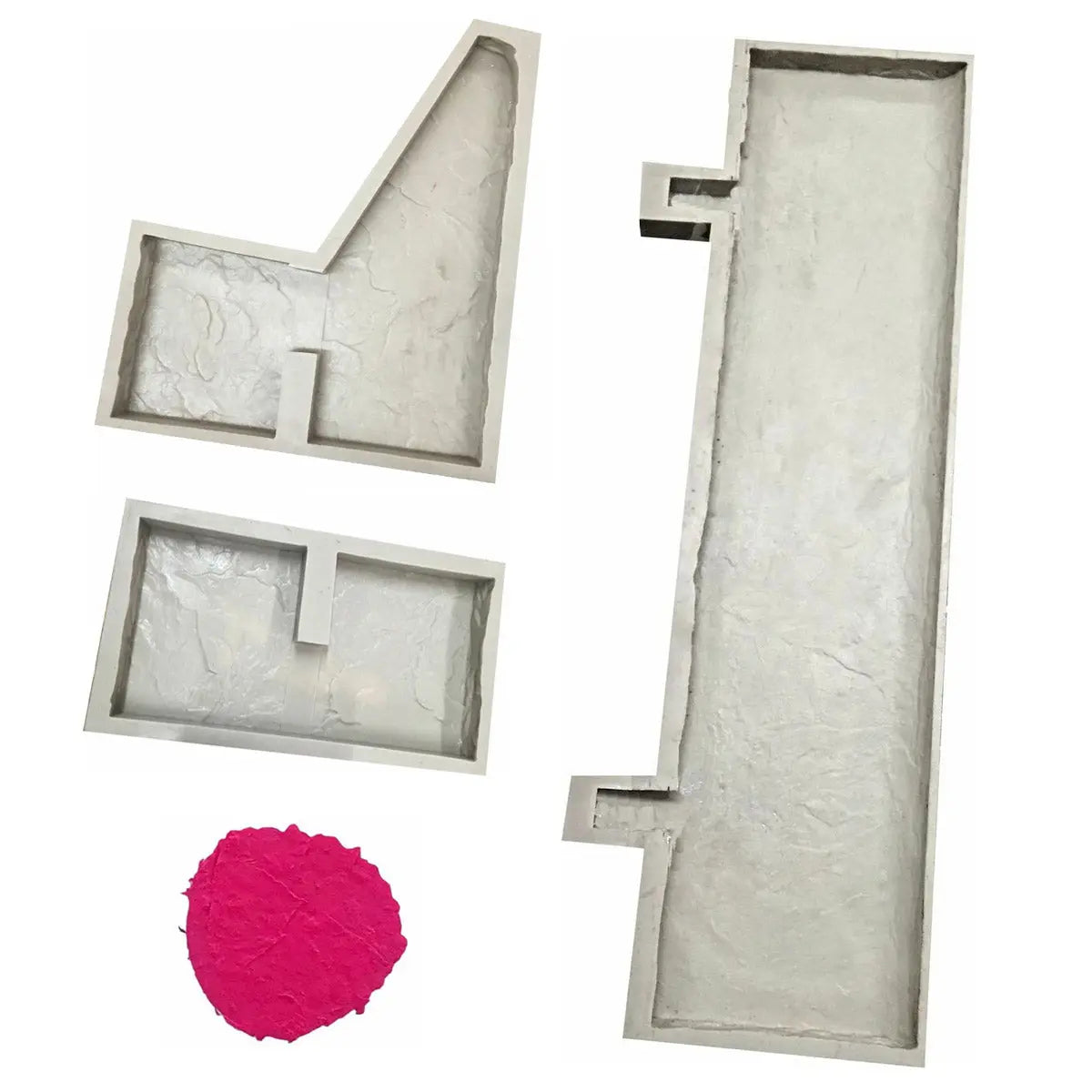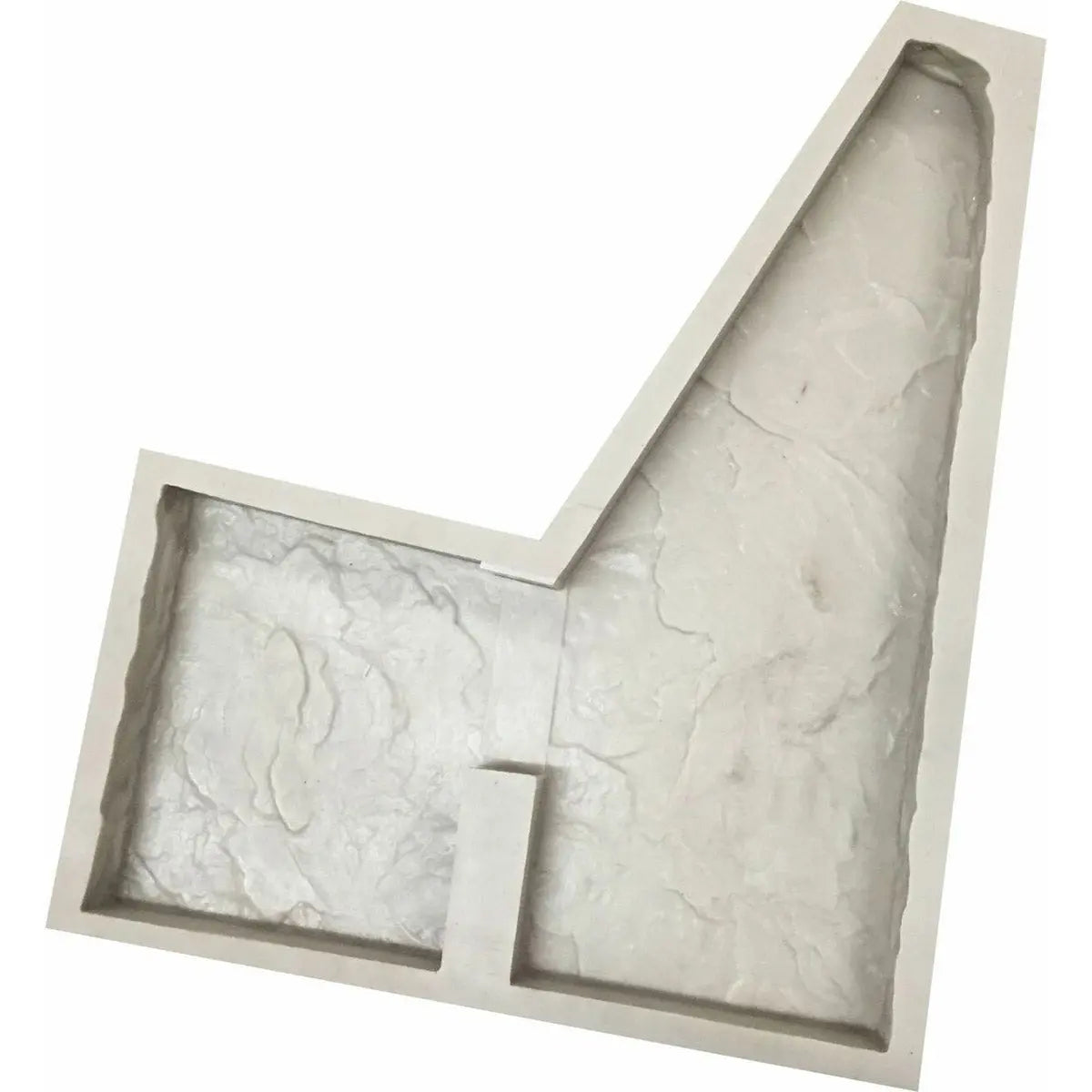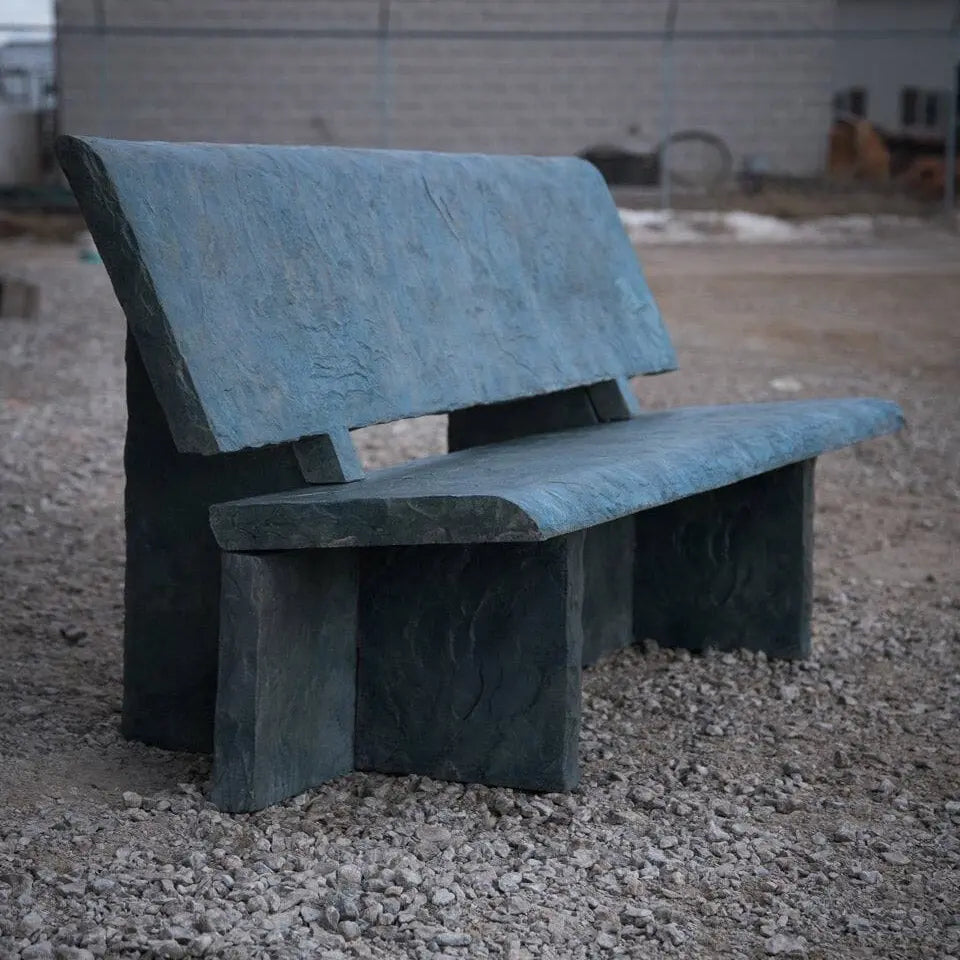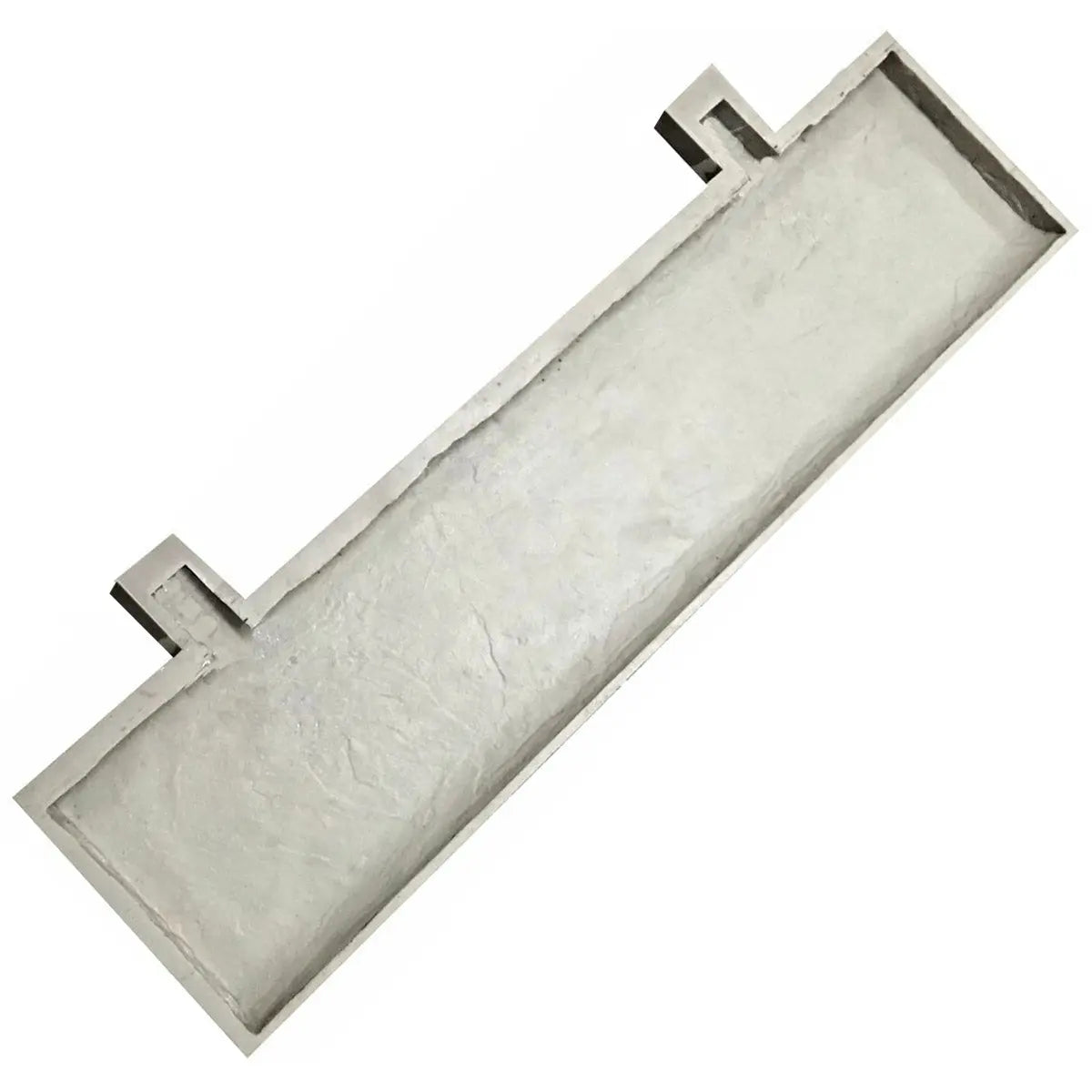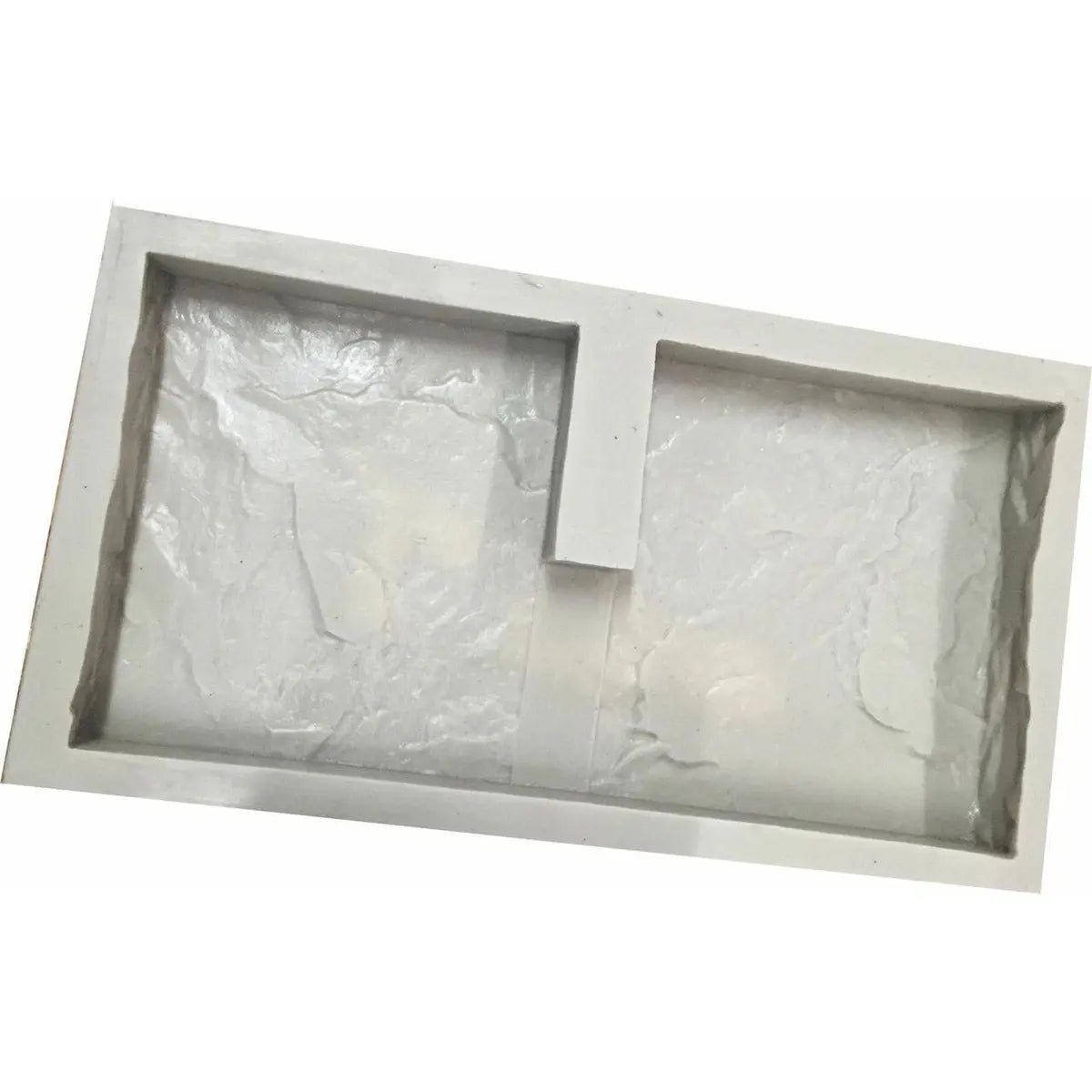 Concrete Bench Mold with Backrest - Slate
Ships from Illinois
(Click for average Ground delivery map
)
Shipping:
This Product can take 5 to 10 business days to ship out.
Ships via FedEx/UPS only
Concrete Bench Mold with Backrest - Slate
A precast mold set that will create a 6 foot, rock solid, slate-look bench. 

Pieces fit together without any hardware needed!

Polyurethane mold set can be used over and over without worry of fatigue and failure

Three piece mold set weighs 160 lbs and requires a large, flat, and sturdy surface for proper pouring

Reinforcement of concrete to industry standards recommended



Each leg is composed of two incredibly solid pieces and together they provide an extremely stable base for the solid 2-1/4" seat and matching backrest. This bench will go together with no hardware needed. The backrest, seat, and legs are all keywayed together to provide amazing stability.

The hand-chiseled slate edges transition perfectly to the more gentle slate surfaces of the seat and back. This set includes a matching concrete skin and is designed to allow the installer to provide texture on all visible sides including the back and legs by following the simple included instructions.
To Use Concrete Bench Mold with Backrest - Slate
To use: You will use each of the included 3 polyurethane molds twice, creating the 6 pieces of concrete needed to assemble the bench.  When you fill a mold, the top surface should be troweled smooth, and then use the provided touch up slate stamp skin to texture that concrete surface as well (use an appropriate concrete release (sold here) so the stamp skin doesn't stick in the concrete).



Installers can use almost any concrete, we recommend using a high strength mix.  Mixes/admixes sold here, or view our DIY Concrete Recipes here. 

Coloration can be completed by use of Integral color (sold here) placed into the concrete when the concrete is mixed and poured, or it may be stained (sold here) after de-molded and cured.

A final seal is recommended.  D2K (sold here) is a great sealer for benches.