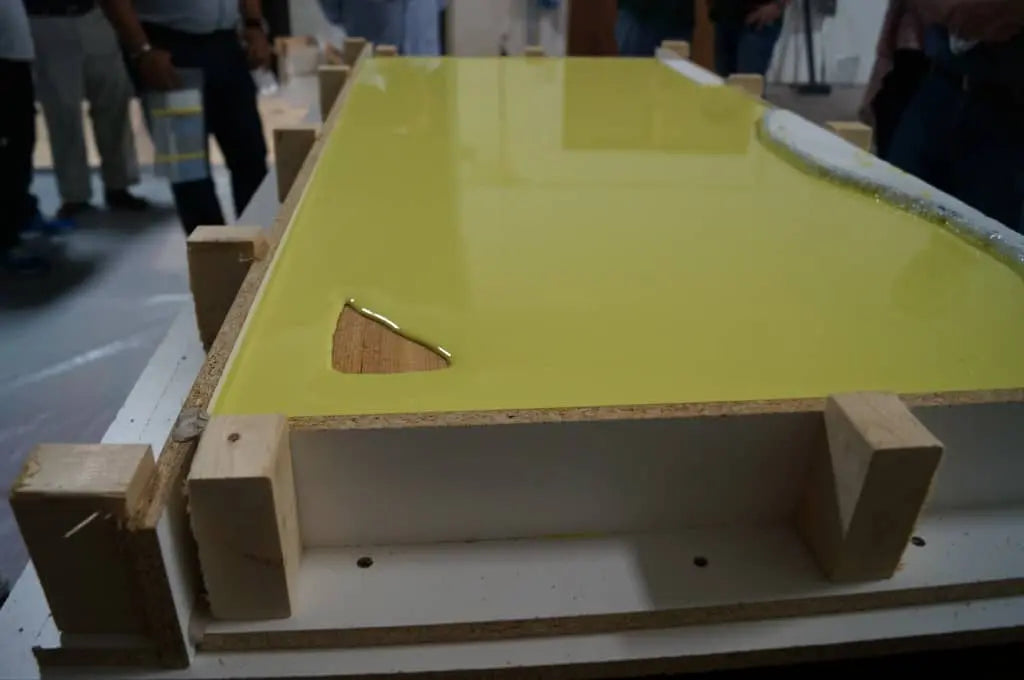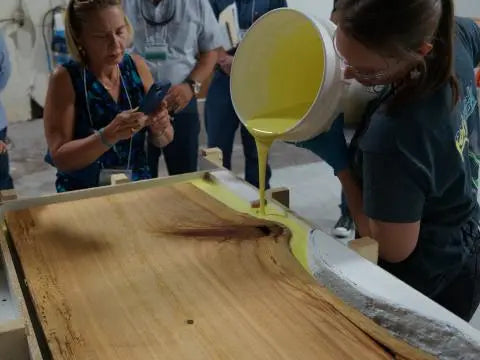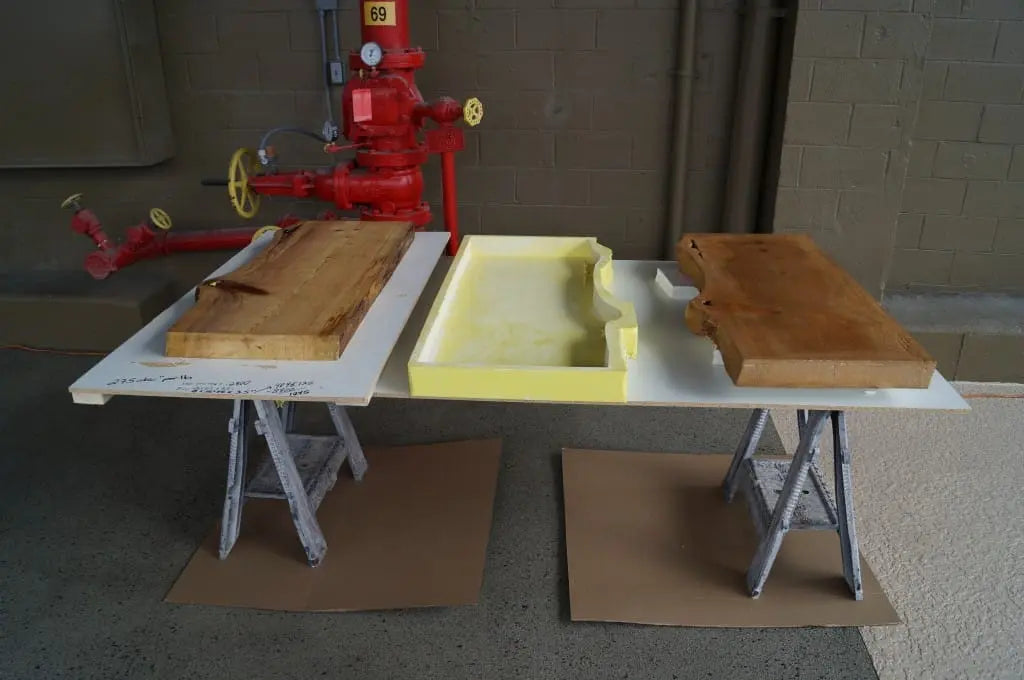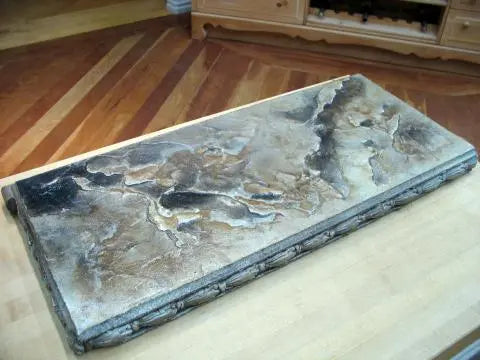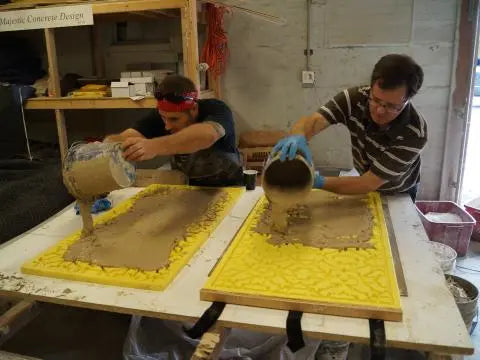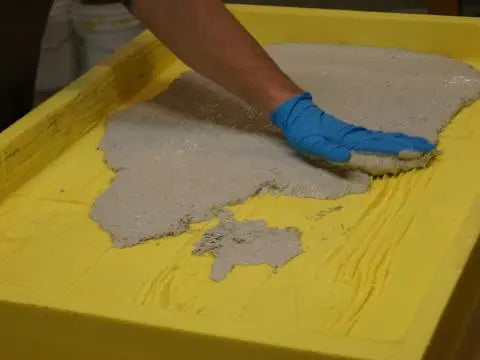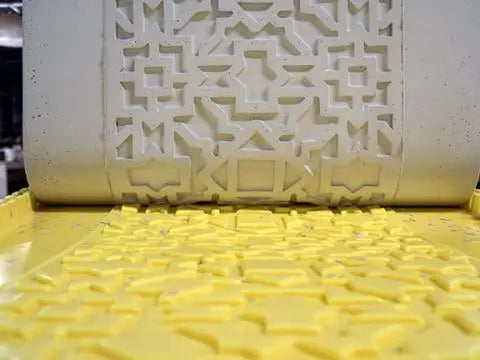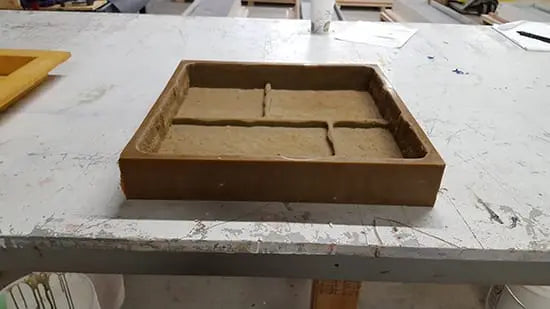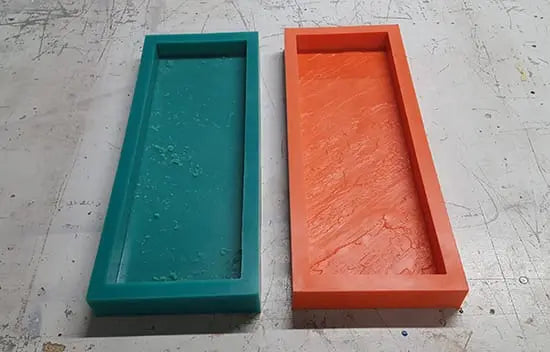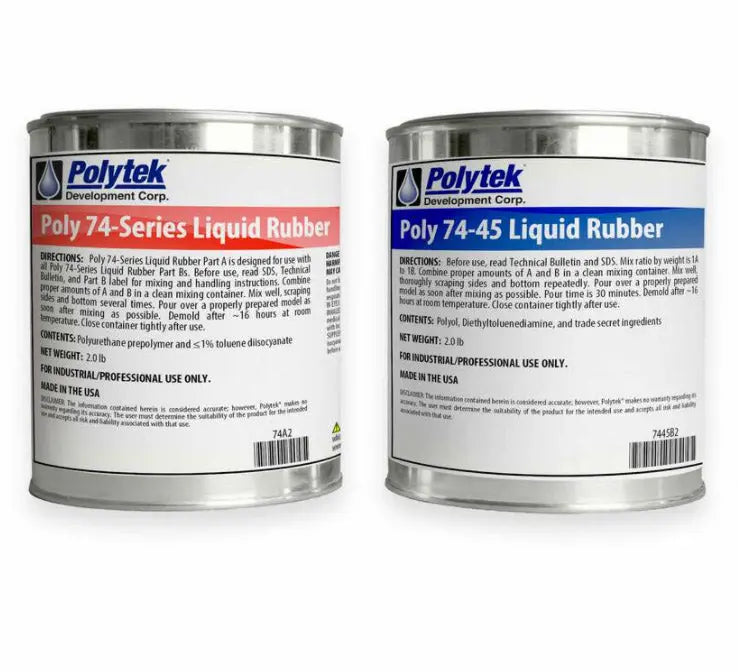 Mold Making Urethane Liquid Rubber Polytek 74-45
Ships from Pennsylvania
(Click for average Ground delivery map
)
Shipping:
This Product can take 2 to 5 business days to ship out.
Ships via FedEx/UPS only
WARNING: This product can expose you to chemicals which are known to the State of California to cause cancer. For more information, view the product SDS, or go to  www.P65Warnings.ca.gov
Mold Making Urethane Liquid Rubber: 74-Series: 74-45

Poly 74-45 Liquid Rubber is a two-part, liquid polyurethane system that cures (RTV) to a yellow, Shore A45 rubber. This is a pourable rubber, but it can be easily thickened with PolyFiber II Thickener for brush-on application.
Create your own custom molds using a professional, high-quality molding rubber.
The 74-45 Mold Rubber is a 45 shore polyurethane, with medium flexibility.
30 minute pour time. Cures in 16-24 hours.
Poly 74-45 liquid rubber is an excellent multi-purpose, economical mold material that will provide long mold life, durability and consistent performance under repeated casting.
Poly 74-45 is popular for casting decorative architectural concrete panels and accessories.
Mix Ratio is 1A:1B for this product (you mix equal weights of part A and part B).
Poly 74-45 is available in kits that net weights of: 4 lbs, 16 lbs, 80 lbs, and drums of 900 lbs.
Mold Rubber MUST be mixed by weight, using a scale such as these sold on Amazon.com for around $95.00.
Can be pigmented using PolyColors (sold separately) coloring dyes.
Download: Poly 74 Series Instruction Guide: TDS.
Download: Poly 74 Series Safety Data Sheet: Part A MSDS. Part B MSDS.
How Much Mold Making Urethane Liquid Rubber Do You Need?

Mold Rubbers have different specific volume amounts that 1 lb. of material creates. All Poly 74 Series rubber have a specific volume of 27.5 in³, which is roughly a 3" x 3" cube (3" x 3" x 3" = 27 in³)
Estimating How Much Rubber You Need:

1. Calculate the volume of the total mold box/cylinder in cubic inches.

For a box: V = L x W x H
For a cylinder: V = π x r² x H
Where: L = Length, W = Width, H = Height, π = 3.14, r = Radius

2. If molding a model/object, estimate the volume of the object.
3. Subtract the estimated volume of the model from the volume of the mold box/cylinder.
4. Divide the result (volume of mold area) by specific volume of the mold rubber to determine the lbs. of mold rubber needed.

Example: The volume of a rectangular mold box: 10 in x 5 in x 5 in = 250 in³
The volume of the model/object : 8 in x 3 in x 3 in = 72 in³
Subtract the volume of the model from the volume of the mold box: 250 in³ - 72 in³ = 178 in³
Divide by the specific volume of Poly 74-20 Liquid Rubber (27.5 in³/lb): 178 in³ ÷ 27.5 in³/lb = 6.5 lbs. Rubber
About Polyurethane Mold Rubbers by Polytek:

Poly 74 Series of Mold Rubber is Polytek's easiest-to-use and most versatile mold rubbers. Ranging from soft 74-20 (A20 shore value) to mid-range hardness 74-45 (A45 shore value), the 74 Series of mold rubbers are popular with plaster casters, concrete precasters and art foundries. Can be poured as supplied, or made brushable by mixing in Poly Fiber II (sold separately).
Cast Concrete Urethane Rubber Product Recommendations:
Shore hardness determines how flexible the rubber is when cured. A lower number means more flexible, which will usually allow the rubber to make molds that are more intricate and detailed, where the rubber can form 'around' objects better and peel off easier when done. Higher numbers are more rigid, which provides greater durability for long term use of the mold.
Using Mold Rubber:

Please refer to the TDS Instruction Sheet above for all mixing and application information.
Pol-Ease 2300 (sold separately) is an aerosol release that should be used on any surface the rubber is poured onto, during mold making, to prevent sticking.
Pol-Ease 2650 (sold separately) is an silicone-free release that should be used on the rubber molds when casting concrete or plaster, to prevent concrete from sticking to the mold. Pol-Ease 2300 will also work to prevent concrete from sticking to the rubber mold, but may create a shiny surface on the concrete.
PolyCoat (sold separately) should be used to seal non-rubber surfaces (such as wood, concrete, tile, rock, etc.) before molding off it, or to treat Polyurethane Molds that will have repeated molds made from that master- without needing to apply a release every time.
Polyplasticine Clay (sold separately) that is sulfur free should be used to seal off the molds when pouring mold rubber.
Storage Information:
Material should be stored at room temperature (@ 75°F) for 24 hours prior to use.
Shelf life of the liquid rubber components is approx. 6 months. Air and humidity is the largest factor in making the material go bad, so care should be taken to immediately re-close the containers after pouring out any material. It is strongly recommended to use PolyPurge (sold separately) each time a container is opened/closed: PolyPurge is a heavier-than-air dry gas that when sprayed for a few seconds into the container, will create a barrier between any air moisture and the polyurethane rubber product.
Polyurethane molds should be stored flat to avoid deforming over time, and kept out of sunlight. Any molds that will be occasional left in sunlight should be made using UV Additive (sold separately) when mixing the rubber, to help the mold resist UV damage.
Videos:
Using Poly 74-45 to Make a warped concrete table:

Using Poly 74-45 to Make a Travertine mold (part 1 of 2)

Using Poly 74-45 to Make a Travertine mold (part 2 of 2)

Polytek 74-45
I've used many molding products for years.
I started using the 74-45 quite a few years ago and haven't looked further.
It's perfect for my molding purposes.
Thanks for a great product!
John Holley's Taxidermy
Mapleton , Utah.
Thanks for a great product.